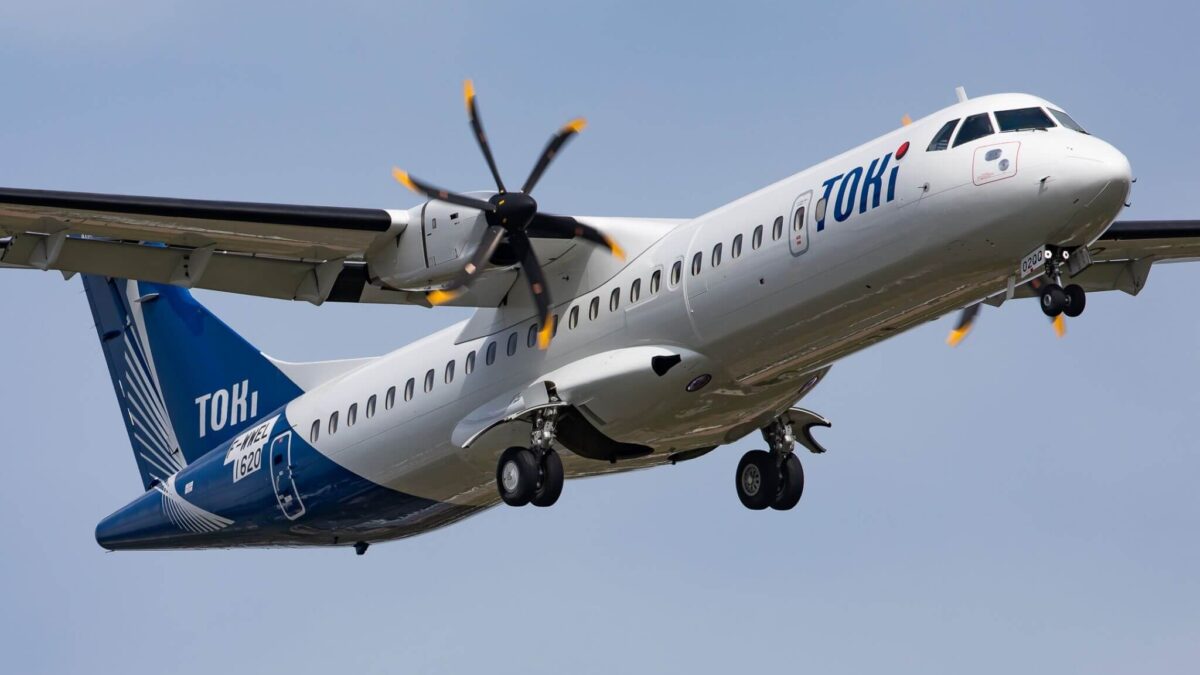 Japanese start-up Toki Air has delayed its launch, because it has yet to receive an air operator certificate (AOC), but hopes to have its first flight by year-end, which will be a charter service.
The Niigata-based start-up says in a statement it hopes to have its first flight before the end of this year and has already secured the lease on two ATR 72-600s from Nordic Aviation Capital that are due to arrive in Niigata in November.
It says it will begin operations with charter flights and plans to launch its first scheduled air service in March which will be on the Niigata-Sapporo Okadama route. This will be followed by scheduled services on the Niigata-Sendai route sometime around October 2023 and then it will launch services connecting Niigata to Nagoya and Osaka Kansai sometime around December 2023, it adds.
Toki Air told Smart Aviation Asia Pacific in May that it planned to launch operations sometime in the September-December period.
Featured photo shows Toki Air ATR-72 undergoing flight testing at Toulouse taken by Clément Alloing
Related Stories:
Japan's Toki Air Outlines Fleet And Route Expansion Plans (31 May 2022)
Japan's Toki Air To Lease First Two ATRs From Nordic Aviation Capital (11 October 2021)
ATR Pushes 42-600S New Model In Japanese Market (15 September 2021)
Related posts
SUBSCRIBE TO OUR NEWSLETTER