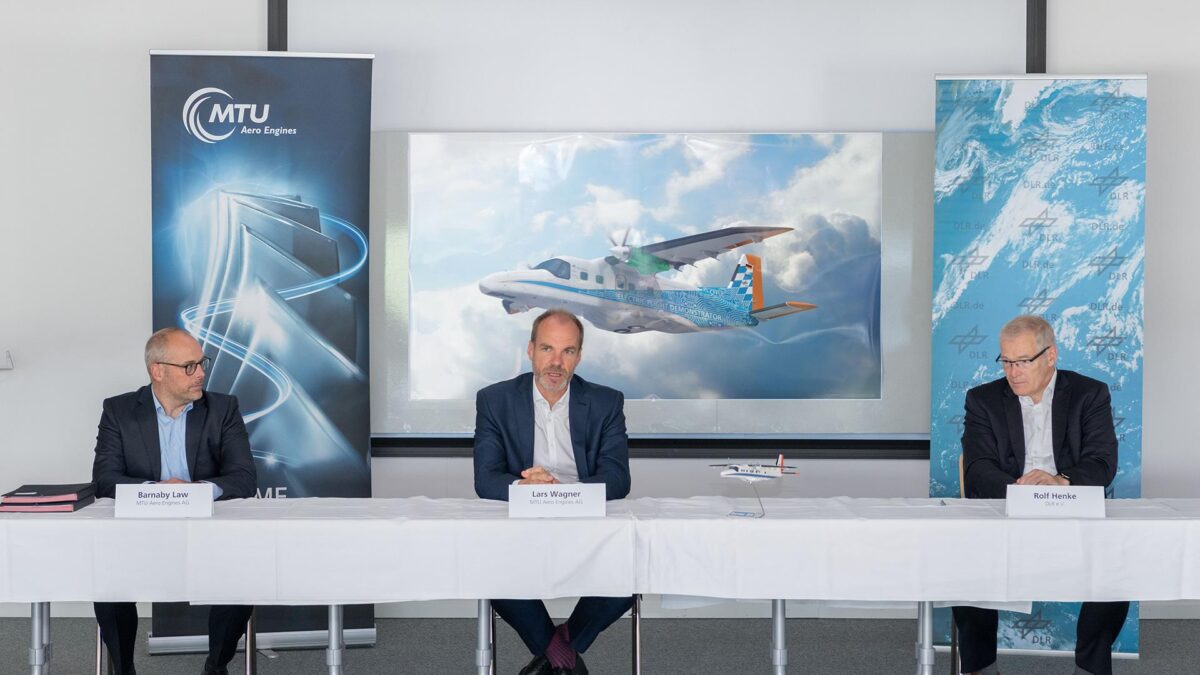 DLR, MTU To Work on Hydrogen-Electric Dornier 228 Demonstrator
Edward Eng, 7 Aug 2020
2 min

read
The German Aerospace Center (DLR) and Munich-based engine-maker MTU Aero Engines are jointly developing a hydrogen fuel cell-powered drivetrain to be demonstrated on a Dornier 228.
The joint research project aims to develop a complete drivetrain for zero-emission flight, which will lead to a maiden flight using the hydrogen-electric system in 2026, DLR says.
While MTU will focus on the drivetrain and fuel cell technology, DLR says it will contribute expertise on aerodynamics and flight testing, as well as provide one of its two Dornier 228s for the demonstrator. Integration work will be carried out jointly, with up to 80 experts from the two parties involved in the project, it adds.
The main issue with hydrogen fuel cells, despite technological advancements in its performance and lifespan, is that much more research needs to be done on its use in aviation, DLR says. With the Dornier 228 demonstrator, the hydrogen fuel cell will need to power a propeller engine with over 500kW shaft output, it adds.
MTU develops, manufactures and supports commercial and military aircraft turbine engines, as well as stationary gas turbines. The company is also a manufacturing partner of GE, Pratt & Whitney and Rolls-Royce.
MTU chief operating officer, Lars Wagner, says: "As things stand today, fuel cells utilising sustainably produced hydrogen offer the greatest long-term potential for realising emissions-free aviation."
"We believe they could offer sufficient performance and range for regional, short- and medium-haul aircraft," Wagner adds.
Editor's comments: The fact that German government agency DLR is involved in developing hydrogen-electric technology for the aviation industry, is highly significant. Germany obviously sees that hydrogen-electric is a key technology that the country needs to master for its future economic development. It is also commendable that MTU, a company that generates its revenues from turbine engine technology, is embarking on this initiative.
Edward Eng
Edward is based in Singapore. He writes stories on regional aviation across the Asia-Pacific region and has a background on covering socio-political issues. Edward holds a BA (Hons) in Philosophy, Politics and Economics from the University of Warwick in the UK.
Related posts
SUBSCRIBE TO OUR NEWSLETTER