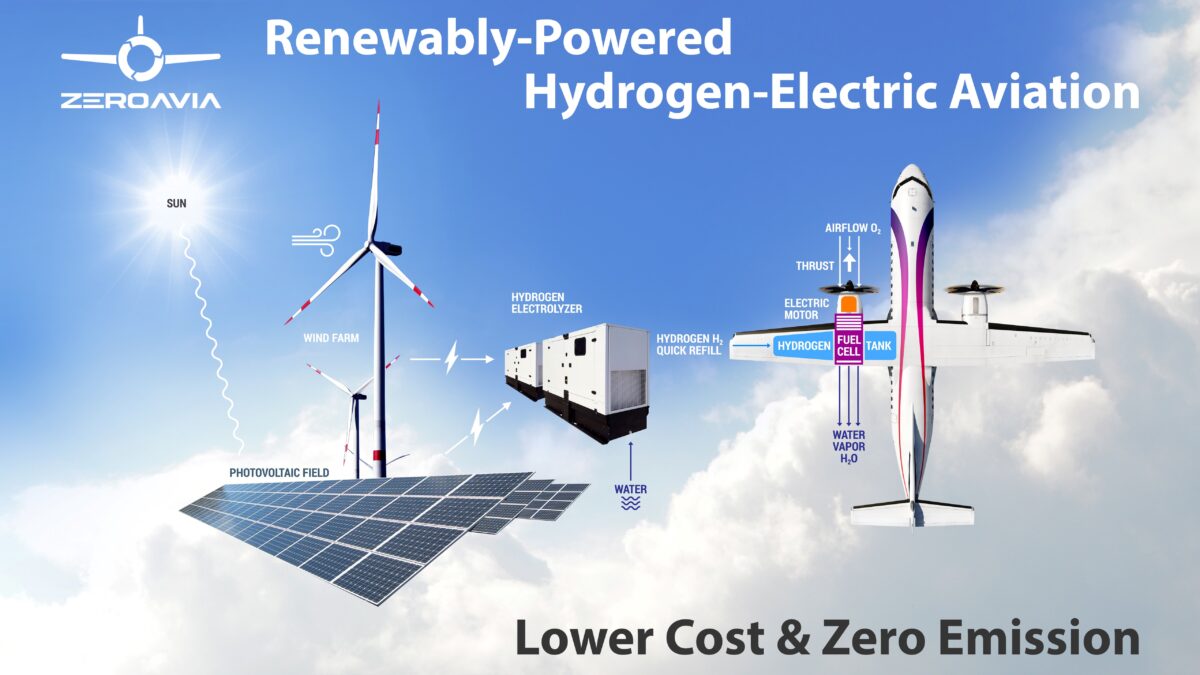 ZeroAvia, a company with operations in the US and UK, says retrofitted 19-seat aircraft, powered by hydrogen fuel cells, is the most cost-effective way for regional commercial operators to introduce zero emission flying in the next few years.
It says retrofitting larger aircraft like the 50-seat and 70-seat ATR is feasible but would require liquid hydrogen whereas 19-seat aircraft could be powered by compressed hydrogen, ZeroAvia's business development and project manager, Julian Renz, tells Smart Aviation APAC.
Compressed hydrogen stores less energy, than liquid hydrogen, but still produces sufficient energy to power a 19-seat aircraft, says Renz.
He says hydrogen pressurized at 350-bar is the sweet spot in space usage and in the next few years can power aircraft up to and including 19-seaters at a cost competitive price as compared to jet fuel.
ZeroAvia's analysis of Canary Islands airline Binter Canarias' ATR 72 operations shows a 14% increase in cost per average seat-kilometre (CASK) when decarbonizing using hydrogen-electric 19-seat turboprops. This is compared to a 24% CASK increase associated with switching to a battery-electric 19-seat turboprops, and a 33% CASK increase when flying the ATR 72s with a 100% sustainable aviation fuel, it adds.
Its analysis of Scottish regional airline Logan Air's existing 19-seat Twin Otter operation shows that switching to a hydrogen-electric powertrain on the same aircraft could reduce CASKs by 16% on some routes.
ZeroAvia's Project HyFlyer recently marked a major milestone when it flew a modified six-seat Piper M350 turboprop from Cranfield Airport in the UK. The aircraft is Europe's largest zero- emission aircraft currently flying.
ZeroAvia's founder and CEO, Val Miftakhov, told Aviation Week earlier this month they plan to use a Dornier 228 as the test-bed for their 19-seat aircraft.
But Renz says there are other types of 19-seat aircraft they could use and no final decision has been made. A decision will be made by year-end after they speak to the different aircraft-makers in the 19-seat segment, he adds. They could proceed to work on getting a supplemental type certificate (STC), without working with the original equipment maker (OEM), but it would be better to develop an STC with the co-operation of the OEM, confirms Renz. The type certificate holder for the Dornier 228 is RUAG.
Renz says they plan to re-engine the 19-seat aircraft with an electric motor powered by hydrogen-electric fuel cell. To maximize space inside the cabin, ZeroAvia plans to store pressurized hydrogen in pods under the aircraft's wing where the hardpoints are.
"ZeroAvia's focus is on developing our own powertrain, because that is the bottleneck [for electrifying aircraft] in zero emission flight," he adds.
The company continues to look out for industry partners – for instance, with aircraft OEMs – but the value of building the entire hydrogen-electric powertrain is ZeroAvia can design the modification without relying solely on the aircraft OEM, Renz says.
Hydrogen-electric is also better for decarbonization as there is no need for batteries, which are resource-hungry and still have a short lifespan of about 1,000 cycles even with the latest technology, he adds.
With hydrogen-electric, the aircraft can run completely on energy sourced from renewable energy, such as solar and wind, for the entire lifetime of the powertrain, Renz says.
"[In the recent test flight] we used hydrogen gas made from commercial hydrolysis machines. The great thing is we could buy it locally. There are ten different companies nowadays. In the Asia-Pacific region, there is a whole breadth of companies developing hydrolysers. This bodes well for the commercial rollout of hydrogen for aircraft use over the next few years," Renz says.
There is already a hydrogen industry with expertise and infrastructure in place for transporting, storing and using compressed hydrogen, says Renz.
He also says ZeroAvia has begun talks with regional aircraft operators worldwide
When asked which type of regional operators may be early adopters of hydrogen-powered aircraft, Renz says: "Air taxi operations are a good start. We're also talking to operators like Sounds Air in New Zealand, where they have high frequencies and are looking keenly at zero emission flight. Agricultural aircraft in Australia as well. Cargo, such as smaller aircraft in fringe regions [are also a possibility.] Anywhere where the hub-and-spoke model is used will be good for keeping infrastructure costs lower," Renz says.
He concedes that not all airports would have hydrogen refueling facilities, but says their 19-seat aircraft could refuel at the hub airport and carry enough fuel to do a flight and back without refueling.
In terms of maintenance, ZeroAvia's powertrain is easy to work with because there are fewer moving parts than a conventional turbine engine, says Renz.
He says they aim to certify the hydrogen-electric powertrain for the 19-seater by 2023.
And it aims to introduce a hydrogen-electric 70-seat turboprop in 2027, that would use liquid hydrogen, and then a larger narrowbody in 2030-2035, in line with France's goal of developing a carbon-neutral Airbus A320 by 2035, says Renz.
Rolling out a zero-emission 19-seat aircraft in the next few years means the industry can begin introducing hydrogen fuel infrastructure in anticipation of more hydrogen-electric aircraft, he says. This incentivizes the development of renewable energy for hydrogen production, which in turn will ensure that hydrogen fuel is truly green when more aircraft start using it, he adds.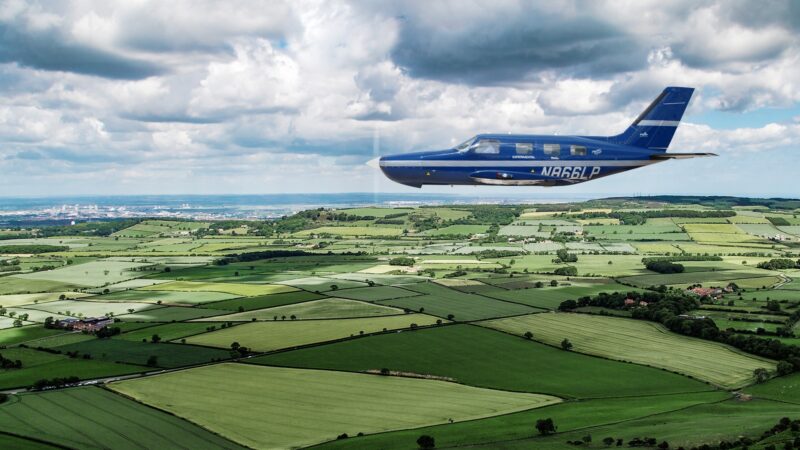 Photos: ZeroAvia
Edward Eng
Edward is based in Singapore. He writes stories on regional aviation across the Asia-Pacific region and has a background on covering socio-political issues. Edward holds a BA (Hons) in Philosophy, Politics and Economics from the University of Warwick in the UK.
Related posts
SUBSCRIBE TO OUR NEWSLETTER