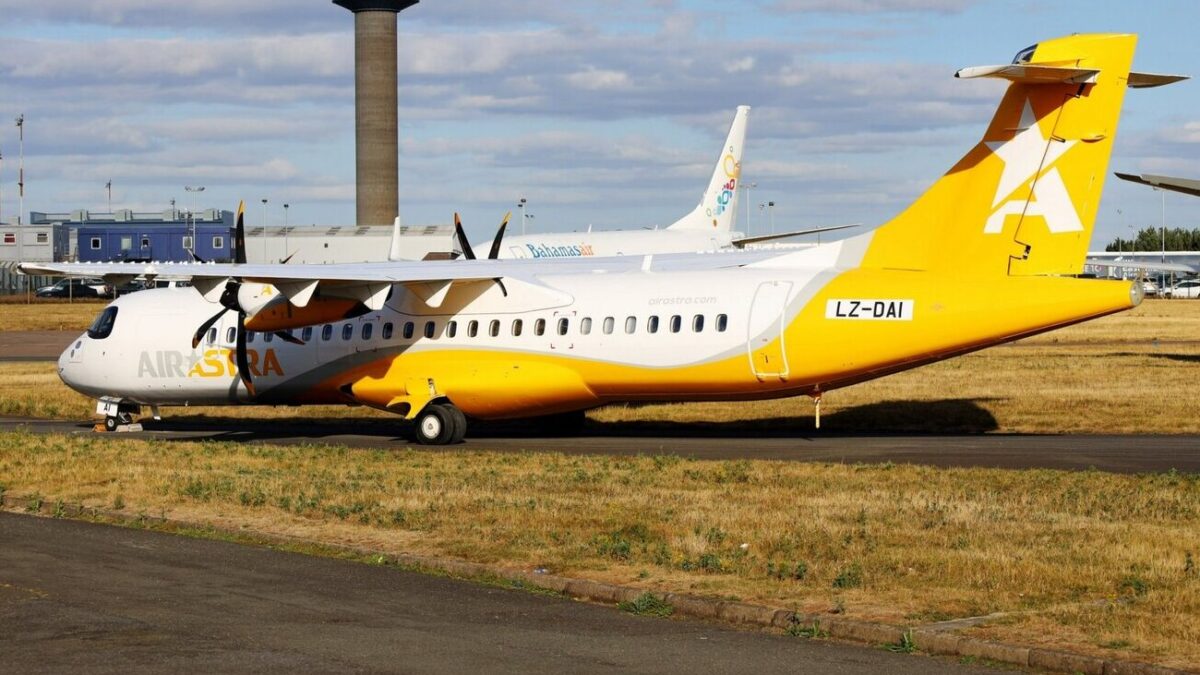 Bangladeshi start-up Air Astra has unveiled its second aircraft, as it awaits to receive its air operator's certificate.
The airline says in a statement its second aircraft, which is also an ATR 72-600, has rolled out of the Airbourne Colours in the UK sporting a new livery.
The picture issued with the statement shows the aircraft still sporting the aircraft registration, LZ-DAI, under the previous operator, Bulgarian carrier GullivAir.
AirAstra's first aircraft is also an ex-GullivAir ATR 72-600, LZ-DAJ. GullivAir had leased both aircraft from DAE Aerospace.
Air Astra said publicly a few months ago that it hopes to start operations in September and that it has secured three leased ATR 72-600s.
Feature picture, from Air Astra, shows its second ATR 72-600 after it came out of the paint shop at Airbourne Colours in the UK.
Related articles:
Related articles:
Bangladeshi Start-Up Air Astra About To Receive First Aircraft (11 August 2022)
Bangladesh To Add Two More Domestic Carriers Next Year (22 November 2021)
New Bangladeshi Airline Looking To Fly Next Year (24 September 2021)
Related posts
SUBSCRIBE TO OUR NEWSLETTER