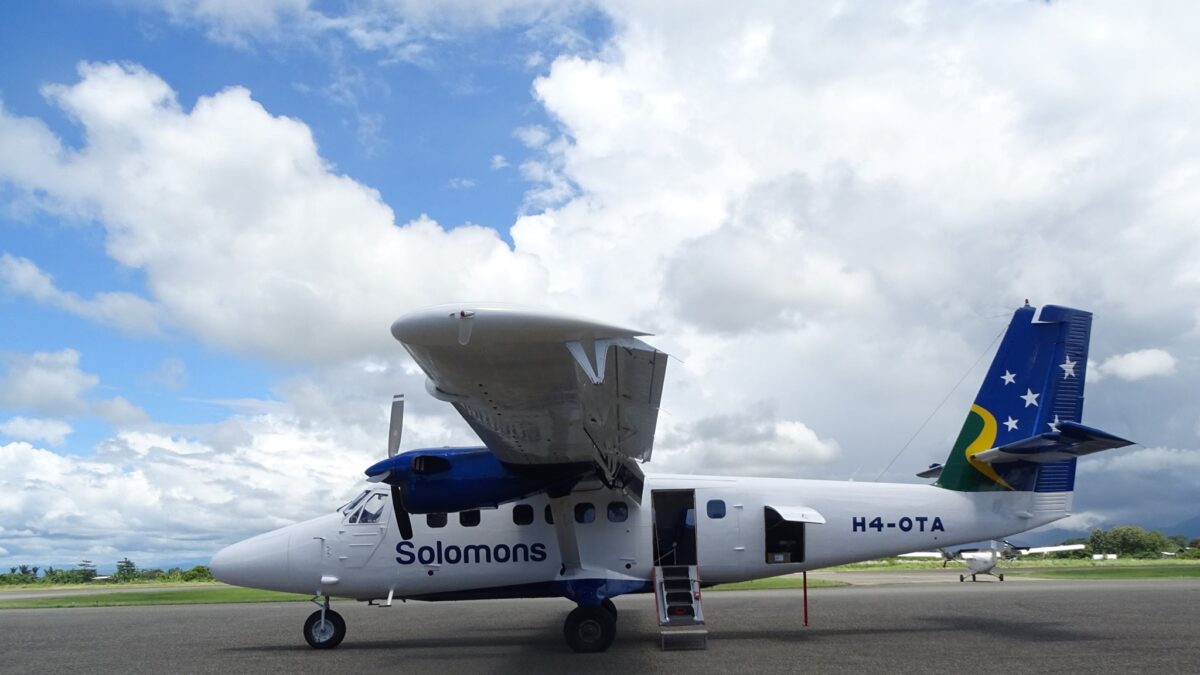 The Solomon Islands' flag carrier Solomon Airlines has restarted domestic operations after around eight weeks of hiatus, though it is currently limited to travellers who fulfil government stipulated requirements.
The national airline says in a statement it has started to accept passengers and bookings for flights between the capital Honiara and the domestic provinces. The move follows approval it received from the Solomon Islands Government Oversight Committee, it says.
All passengers must provide a valid identity (ID) card and proof of double vaccination as well as a negative rapid antigen test (RAT) test result 24-hours prior to departure, it adds.
Brett Gebers, Solomon Airlines CEO, tells Smart Aviation Asia Pacific resumption of the domestic operation comes after a wait of around two months.
"Our domestic operations were running smoothly till it was interrupted by civil unrest in Honiara last November, resulting in a two-week stoppage of services. The airline resumed flights after that but stopped again this January following government COVID regulations and have been on hiatus ever since till now," he says.
He adds the airline has been doing medevac and commercial cargo runs during the suspension period, but revenue has still dipped as a result.
Gebers says even though domestic travel is now allowed, he has reservations on the amount of passengers travelling.
"We need to abide by the regulations set by the government, but the Solomon Islands have a low vaccination rate and a portion of the locals do not have ID. Since they would not be able to fulfil the necessary requirements, travel for them will be limited," he says.
Gebers says domestic flying is very important to the community for many reasons, so that locals have access to medical care, food supplies, logistics and equipment.
"We have resumed our international operations since April 2020 and the airline has been flying cargo routes on a weekly basis, occasionally taking passengers," he says.
Gebers says the airline's fleet consists of one De Havilland Aircraft of Canada Dash 8-100, one Airbus A320, one Ikhana Twin Otter X2-300HG and two De Havilland Aircraft of Canada Twin Otter Series 300 aircraft. 
One of the Twin Otter Series 300 aircraft was previously leased to Air Kiribati but was returned to the airline last December, he says.
Gebers adds the airline has no plans to add more aircraft at the moment. 
Picture Source: Solomon Airlines Facebook
Related Stories:
Solomon Airlines Resumes Flights Following Country's Civil Unrest (1 December 2021)
Solomon Airlines Adds Ikhana Twin Otter As Its Financials Improve (8 October 2021)
Ong Jeng Yang
Based in Singapore, Ong Jeng Yang has more than four years of experience working in the media industry.
Related posts
SUBSCRIBE TO OUR NEWSLETTER