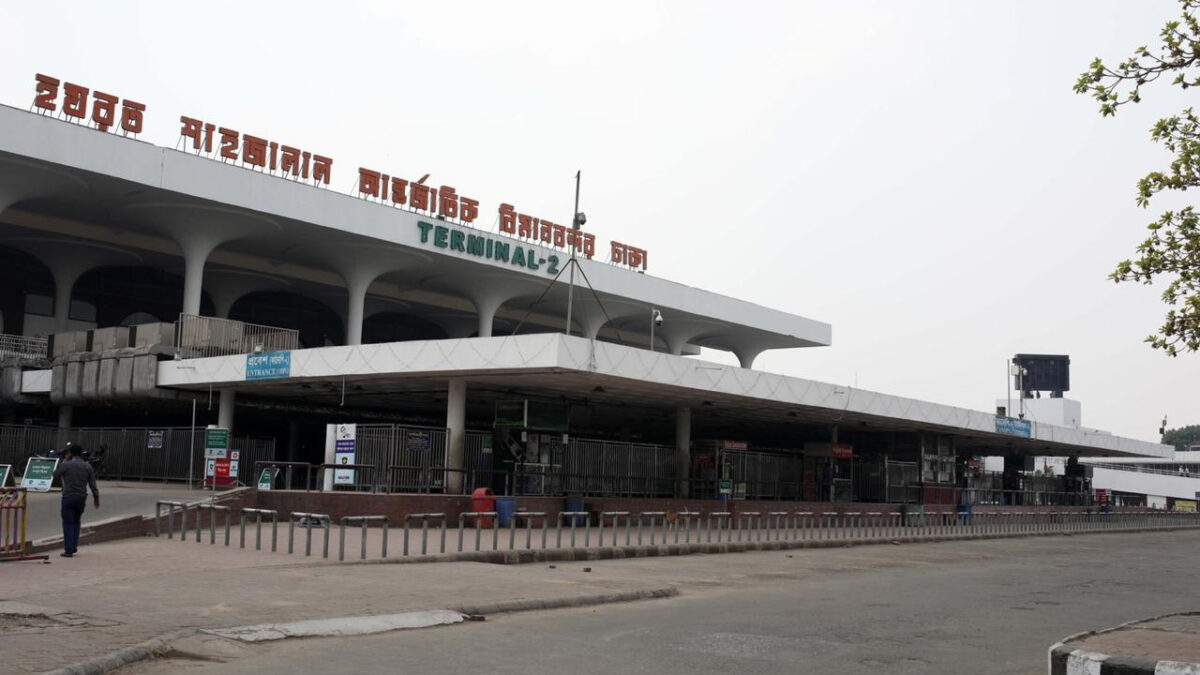 The Civil Aviation Authority of Bangladesh (CAAB) is unable to grant permission for new airlines to operate flights from the country's capital Dhaka, citing a shortage of space at the airport.
Muhammad Mafidur Rahman, chairman of the CAAB tells Bangladesh's The Daily Star newspaper the authority is delaying the process to issue air operator's certificates (AOC) to new startups Air Astra and Fly Dhaka, because there is a lack of space at the terminal and apron at Dhaka's Hazrat Shahjalal International Airport (HSIA). 
Rahman explains the reason behind the space shortage is because the lone runway for the country's biggest airport is closed from 00:00hr to 08:00hr local time daily since last December for construction and upgrading works.
He says the eight-hour closure is causing disruptions in flight schedules and passenger handling, with airline officials describing the airport's situation as chaotic.
Rahman says around 110 to 115 flights from 28 airlines are already operating to and from HSIA during the reduced travel time period, carrying 20,000 to 21,000 passengers, so the CAAB is unable to approval new airlines.
"Once the situation settles after the completion of the construction and expansion of the taxiways, we will consider the matter. We have already told them (the two airlines) that they can operate flights in other domestic destinations rather than in Dhaka," he says.
Rahman has advised the two airlines to slow down its formalities, including the procurement of aircraft, since both Air Astra and Fly Dhaka have each received a no-objection certificate and are only waiting on the AOC.
Imran Asif, CEO of Air Astra, tells The Daily Star they are in the final stage of securing three leased ATR 72-600s.
Meanwhile, Fly Dhaka says on its website it has appointed Anisul Islam Mahmud as managing director and Mollah Fazle Akbar as CEO. The airline says it will operate on domestic routes before moving onto international routes.
Mahmud is a member of parliament and is Bangladesh's former foreign affairs minister. 
Akbar is a former lieutenant general in the Bangladesh army who upon retirement from the service had a stint as chief advisor to Bangladeshi carrier Regent Airways, which is now no longer flying.
Picture from dhakatribune.com shows Dhaka's Hazrat Shahjalal International Airport.
Related Stories:
Bangladesh To Add Two More Domestic Airlines Next Year (22 November 2021)
Ong Jeng Yang
Based in Singapore, Ong Jeng Yang has more than four years of experience working in the media industry.
Related posts
SUBSCRIBE TO OUR NEWSLETTER