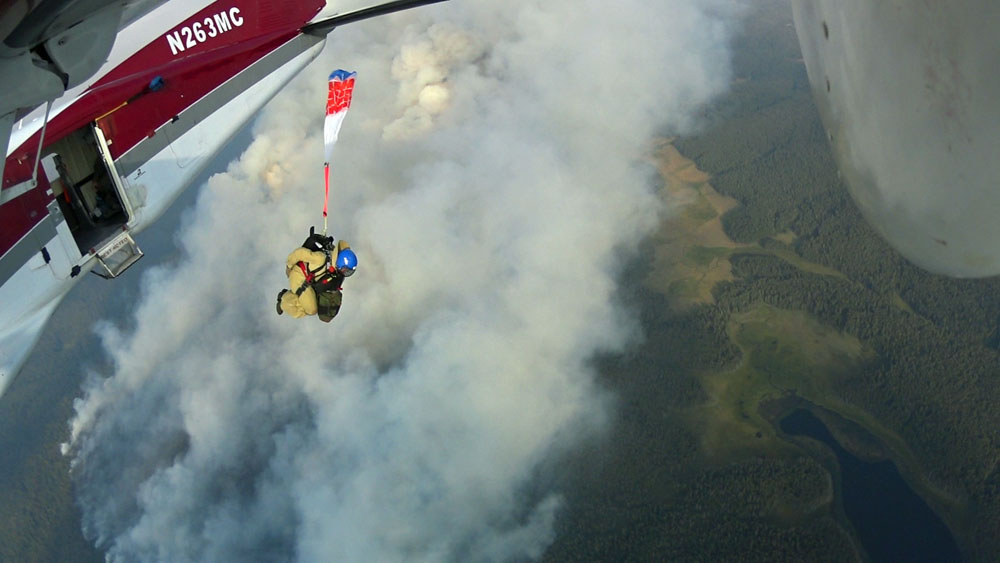 Wyoming-based Bighorn Airways, which recently fought some of the worst wildfires in recent US history, aims to get more Dornier 228s for smokejumping.
During the recent fire season, it flew smokejumpers for the Bureau of Land Management and the US Forest Service mainly out of: Wyoming, Montana, California, Idaho and Washington state, Mike Vennie, Bighorn Airways' senior director, tells Smart Aviation APAC. Bighorn Airways has also been supporting the federal agencies' firefighting operations in other ways by, for example, doing para-cargo operations where firefighting equipment and supplies are dropped near working firefighters, he adds. 
Smokejumpers are firefighters who parachute into wildfire areas to provide an initial attack response. They are usually self-sufficient and are involved in the aggressive containment of newly-spotted fires using limited hand equipment.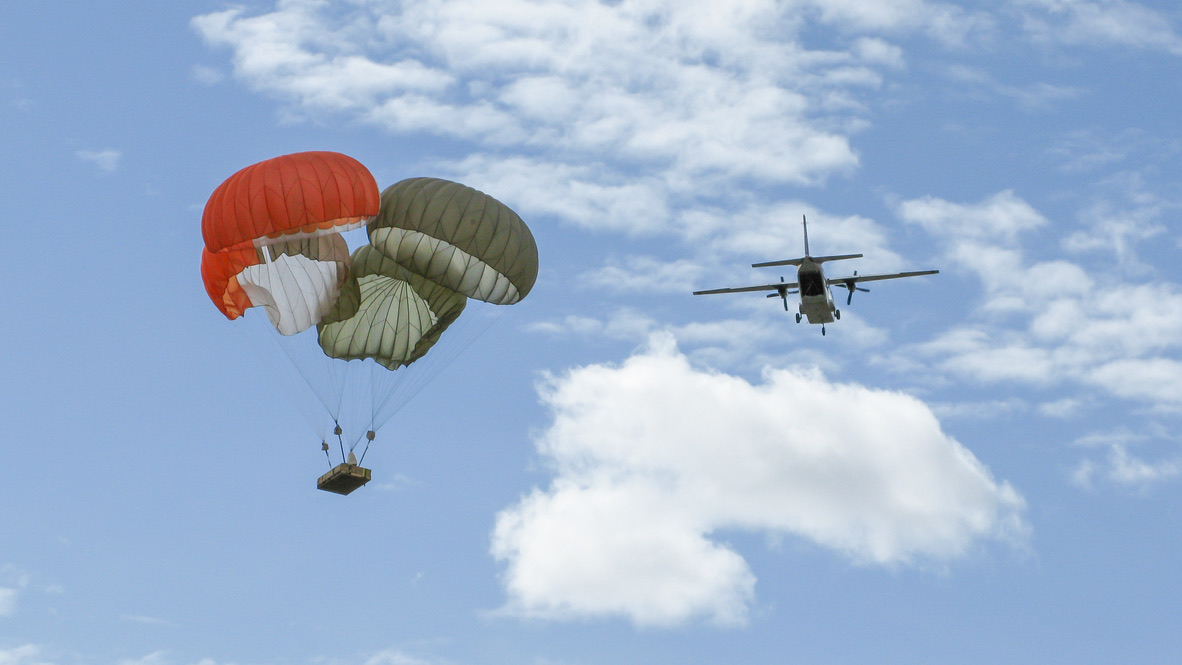 Bighorn Airways' aircraft are equipped with gear designed by the US Fire Administration, including static lines that deploy parachutes automatically and streamline the process for the smokejumpers, Vennie says. The airline keeps its equipment simple so the aircraft can be quickly changed from cargo to passenger and vice versa in about four to five hours, he adds.
Bighorn Airways is particularly helpful in supporting agencies in their initial attack responses for fires that are further away from base, which is an increasing occurrence as the fire situation worsens each year, Vennie says. The airline has a fleet of four Dornier 228s, five CASA C-212s and one De Havilland Canada Dash 8-100 for smoke-jumping operations, which differ from the Short 330/360s and De Havilland Canada Twin Otters used by other operators, he adds. 
Bighorn Airways is in the midst of acquiring its fifth Dornier 228 to expand its fleet, he says.
"While the Twin Otter is needed in backcountry and grass airstrips, [such airstrips] are being used less and less. Our Dornier 228 is also a STOL (short takeoff and landing) aircraft but has the added benefit of being able to fly so much faster and longer. We can launch from Boise [in Idaho] to Utah [alongside a comparable] Twin Otter, and be on the way back while the Twin Otter is still on its first leg," Vennie says.
"It doesn't need to refuel much and this also makes it suited in getting out quicker to fires that are further away. Sometimes, when there are not enough small aircraft to do the job, the Dornier 228s are chosen to do reconnaissance work because it's fast," he says. Getting there and attacking the fire in the two-hour first burn period is essential to a good first response, because otherwise the fire outgrows the first responders and requires additional resources to contain it, he adds.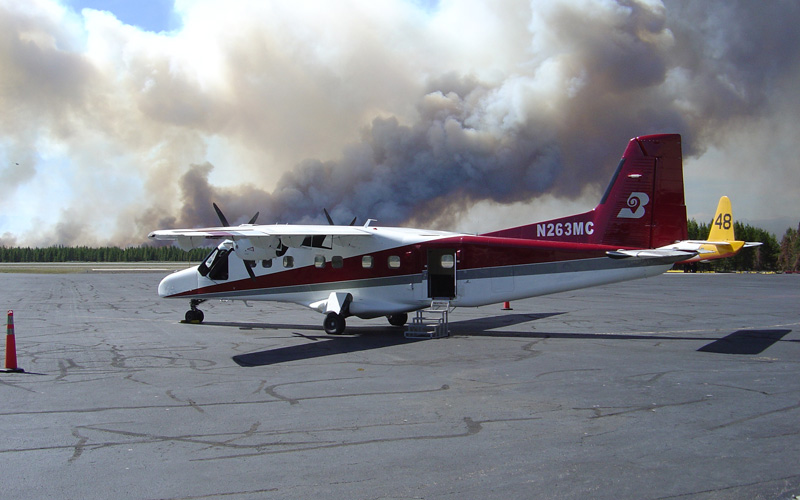 "While the Dornier 228 is excellent at dropping smokejumpers, the CASA C-212 shines in being able to drop heavy pallets from the large rear ramp door. The Dash 8-100, on the other hand, was added recently because [the agencies] wanted to centralise resources in Alaska. [The Dash 8-100] offers the speed and range to reach any part of the state, but is also of a [heavier] payload class, meaning it can lift more smokejumpers and gear," he says. 
Vennie says Bighorn Airways recently upgraded its smoke-jumping fleet with newer, more powerful variants of the Honeywell TPE311 engine. Its CASA C-212s now all have the TPE331-10R, while all Dornier 228s now have the TPE331-10T, he says. 
The airline aims for exclusive-use contracts, but it also does some call-when-needed contracts during busy fire seasons or when there are insufficient training aircraft available for smokejumper training.
Outside the fire season, the aircraft still get significant utilisation on cargo contracts for UPS and Fedex as well as for training, he says. While the pilots do not undergo formal training programmes specific to smokejumping flights, they still need to understand how firefighting strategy works as well as undergo some communications training, he adds. 
The airline also has Bell 206B-3 Jetranger and Bell 206L LongRanger helicopters equipped with long-line buckets that are on contract with the US Fire Service, Vennie says. Bighorn Airways has a Cessna C501 Citation business jet and a Beechcraft King Air 350 for charter, and a number of other general aviation aircraft, he adds.
Bighorn Airways has an FAA Part 145-approved maintenance facility that does work on its own aircraft as well as work on general aviation aircraft for other operators, Vennie says.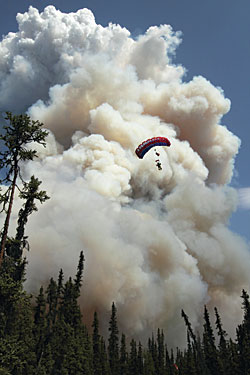 Photos: Bighorn Airways
Edward Eng
Edward is based in Singapore. He writes stories on regional aviation across the Asia-Pacific region and has a background on covering socio-political issues. Edward holds a BA (Hons) in Philosophy, Politics and Economics from the University of Warwick in the UK.
Related posts
SUBSCRIBE TO OUR NEWSLETTER