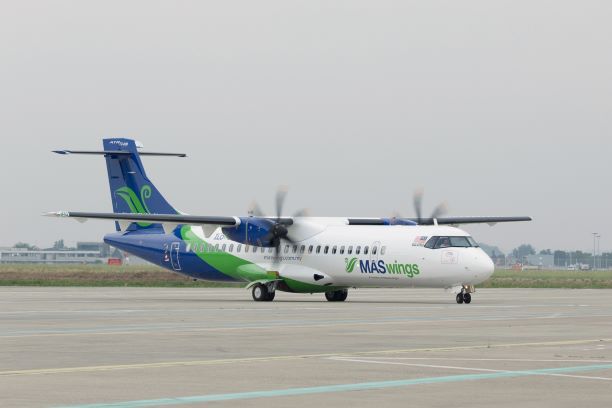 Developing nations in the Asia-Pacific have forced domestic operators to ground entire fleets as authorities worry that local coronavirus transmission could overwhelm public health systems like it has in parts of Europe and the US.
Bangladesh, India, Pakistan, Papua New Guinea, Nepal, and the Philippines are among the latest countries to ban virtually all domestic passenger flights as part of plans to contain the spread of the coronavirus.
India, for instance, has announced a nationwide lockdown of its over 1.3 billion people, and its civil aviation ministry told all domestic passenger operators to cease flying effective midnight 24 March. This order followed several regional lockdowns over the past fortnight, prompting airlines such as IndiGo and SpiceJet to offer deep discounts on domestic travel. According to CAPA data, India is one of the world's largest regional airline markets with about 144 million domestic passengers flying last year.
In Papua New Guinea (PNG), a blanket ban has been announced on all domestic passenger flights effective 24 March following a similar ban on all international passenger flights. This is despite the country only having a single traceable case and "no evidence of community transmission", says prime minister James Marape in a press release. "Our strategy remains stopping Covid-19 from coming into our country, stopping it from spreading and stopping it from killing," he adds.
In Malaysia, some analysts had initially thought domestic air travel may be relatively unscathed, but this proved incorrect. The Malaysian Industrial Development Finance (MIDF) Research – the research arm of a local bank – highlighted that Malaysian carriers such as AirAsia were still operating domestically, as airports there remained open, despite the country's 18 March lockdown.
But Malaysia's two-week movement control order, however, has since been extended by a further two weeks to 14 April. Malaysian carriers have now also grounded the majority of their domestic fleets.
East Malaysian domestic airline MASwings says in a statement it is continuing to cut routes, even though some of these are public service obligation routes subsidised by government. It says demand has fallen, with passenger load factors now as low as 12%.
Picture credit: MASwings
Edward Eng
Edward is based in Singapore. He writes stories on regional aviation across the Asia-Pacific region and has a background on covering socio-political issues. Edward holds a BA (Hons) in Philosophy, Politics and Economics from the University of Warwick in the UK.
Related posts
SUBSCRIBE TO OUR NEWSLETTER