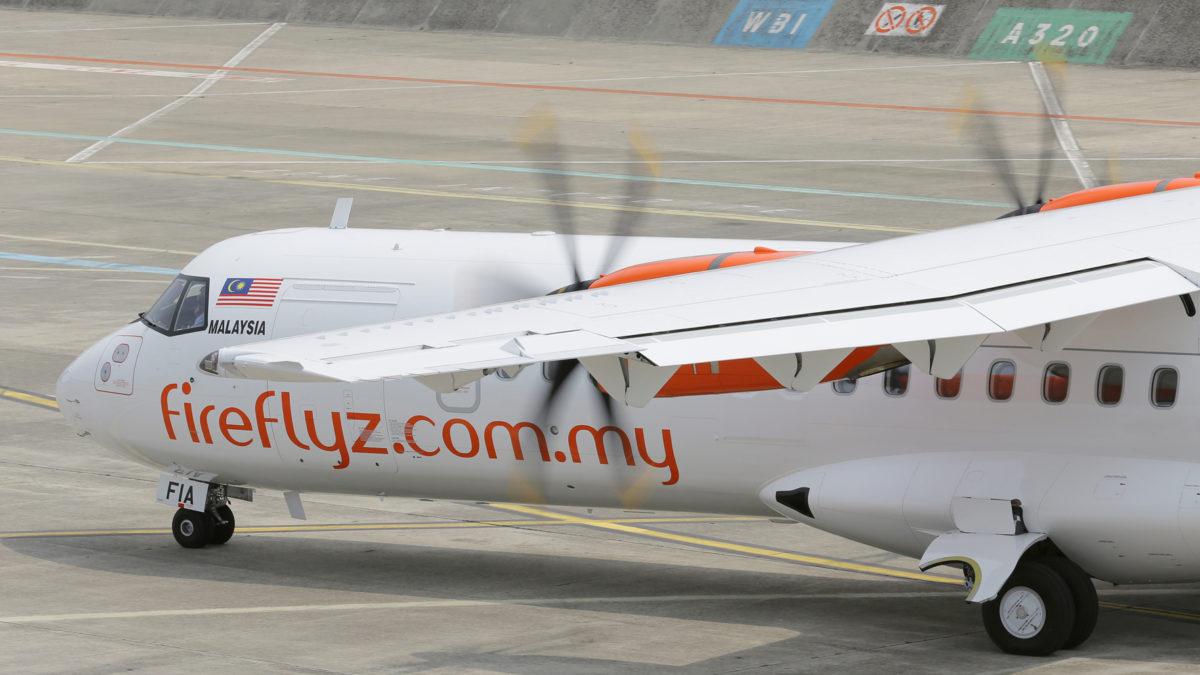 The Civil Aviation Authority of Malaysia (CAAM) has disclosed that the reason it has yet to grant approval for Firefly to operate to Seletar Airport is because Singapore wants to be involved in managing Malaysian airspace for aircraft flying in and out of Seletar Airport.
CAAM says in a statement that it is "willing to work with Singapore on the regulatory issues related to Singapore's plan to move Firefly operations from Changi Airport to Seletar Airport," such as reviewing the terms and conditions of delegating Malaysia's airspace to Singapore for the provision of air traffic services.
Seletar Airport is in the very north of Singapore island. It overlooks the Straits of Johor, the stretch of water separating Singapore from Malaysia by 1,200-4800m (4,000-15,900ft).
CAAM says for the Civil Aviation Authority of Singapore (CAAS) to be involved in managing Malaysian airspace, it first has to come to an agreement with CAAM.
It adds: "It is imperative to note, however, that CAAM  was never consulted on the timeline to move schedule turboprop operations to Seletar Airport starting December 1."
CAAS says in a statement: "Singapore had already conveyed to Malaysia that we stand ready to work with them on airspace issues in the interest of international civil aviation and bilateral cooperation."
"These are, however, not related to the shift of Firefly's operations at Seletar Airport," it says.
CAAS's statement fails to mention if it had notified CAAM about the 1 December launch date for commencement of commercial operations at Seletar Airport, although it has told Firefly.
It also says it had told CAAM as early as 2014 that there was a plan to move commercial turboprop operations from Changi Airport to Seletar Airport.
Firefly CEO Ignatius Ong told Smart Aviation APAC on November 23 that the airline had failed to get approval from CAAM and CAAS to fly to Singapore because of a regulatory issue.
He also said Changi Airport Group (CAG) had taken back the airline's slots at Changi Airport and was not allowing it to re-enter Singapore after November.
Firefly had to cancel its flights from December 1 onwards, disrupting the travel plans of 13,000 people.
The regulatory impasse also means that the commercial aviation component of Seletar Airport's new terminal will open on 1 December empty.
Firefly has offered to refund its passengers or put them on Malaysia Airlines flights to Singapore at no additional cost. Malaysia Airlines flies from Kuala Lumpur to Singapore, but does not do so from Kuantan and Ipoh to Singapore.
Edward Eng
Edward is based in Singapore. He writes stories on regional aviation across the Asia-Pacific region and has a background on covering socio-political issues. Edward holds a BA (Hons) in Philosophy, Politics and Economics from the University of Warwick in the UK.
Related posts
SUBSCRIBE TO OUR NEWSLETTER