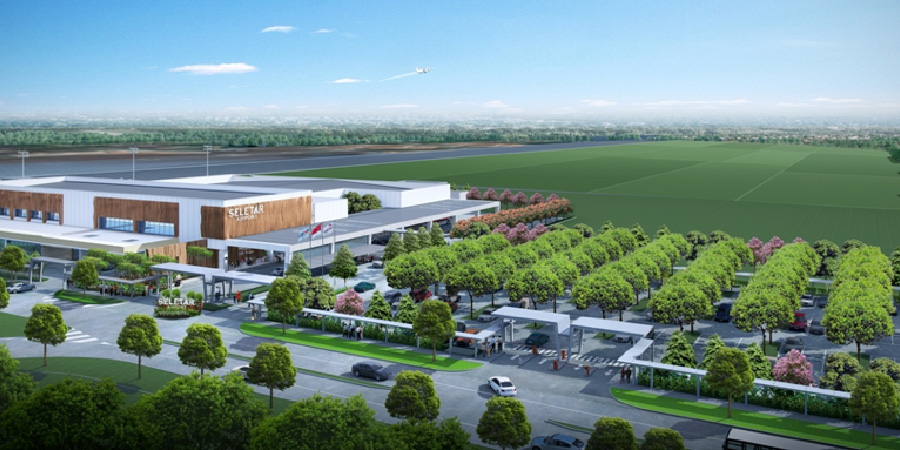 Malaysia's Firefly Suspends Services To Singapore Indefinitely
Edward Eng, 23 Nov 2018
2 min

read
Malaysia Airlines' turboprop operation, Firefly, has announced that because of regulatory issues it will suspend all flights to Singapore indefinitely with effect from December 1, the day it was scheduled to transfer Singapore operations from Changi Airport to Seletar Airport.
Firefly CEO, Ignatius Ong, in a statement to Smart Aviation APAC, says: "We have yet to obtain approvals from both regulators (Civil Aviation Authority of Singapore and Civil Aviation Authority of Malaysia) and as such, we are not authorised to fly into Seletar. As for the slots in Changi, Changi Airport Group (CAG) has taken them back and not allowed Firefly to re-enter Singapore (after November)".
CAG says in a statement that it has been working with the airline on the move to Seletar since 2014.
Similarly, a Firefly spokesperson had earlier told The Straits Times that the move to Seletar would happen for sure. At that point, the airline was hoping to have some regulatory issues remaining resolved by 21 November.
Firefly's announcement yesterday said it had to act now in order to give its passengers time to make alternative arrangements. The airline has offered to transfer its passengers to Malaysia Airlines flights, between Malaysia and Singapore, at no additional cost.
As of the morning of 23 November, Firefly's website says the suspension will affect as many as 13,000 passengers.
Firefly is the only airline that operates commercial turboprop flights between Malaysia to Singapore.
Seletar Airport's new S$80 million (US$58 million) terminal was due to open on 1 December. The suspension of Firefly services means its commercial aviation component will open empty. The business aviation wing of the terminal is already open and handling business aviation flights.
Edward Eng
Edward is based in Singapore. He writes stories on regional aviation across the Asia-Pacific region and has a background on covering socio-political issues. Edward holds a BA (Hons) in Philosophy, Politics and Economics from the University of Warwick in the UK.
Related posts
SUBSCRIBE TO OUR NEWSLETTER