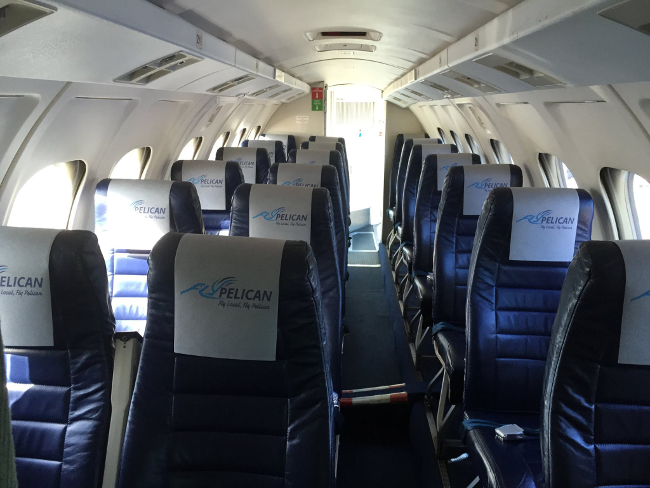 Australian regional airlines argue the government's A$715 million (US$438 million) aviation industry support package is misdirected and will fail to prevent the collapse of several regional airlines.
FlyPelican CEO Marty Hawley says – in an open letter to Australia's deputy prime minister Michael McCormack – that the A$715 million package will do little to stop regional airlines from collapsing due to coronavirus lockdowns as the package is centred around cutting aviation fees. Savings are only accrued when aircraft are flying, but regional airlines have already grounded most of their fleets, he adds.
FlyPelican operates five 19-seat BAe Jetstream 32s from its base in Newcastle, New South Wales. Other regional airlines that co-signed the letter include Airlink Airlines, Aviair, Alliance Airlines, Chartair, Fly Corporate, Hardy Aviation and Sharp Airlines.
"The containment strategy has had a devastating impact on the revenue of all airlines but in particular for smaller regional airlines with lower capital reserves. Unlike the major carriers our companies are generally privately or family-owned. The current funding crisis facing our companies results not from mismanagement but as a direct result of government policy to restrict travel," Hawley says.
It is particularly important that regional airlines do not collapse because they service risky routes with thin margins unattractive to larger airlines, Hawley says. These routes support regional communities across Australia that are deemed too small a market for larger airlines with larger aircraft, he adds.
What is needed, in addition to the aviation charges waiver, is a promise by the Federal Government to temporarily underwrite financing for small to mid-size operators, Hawley says. This would help operators who are otherwise unable to secure financing using assets such as their aircraft as collateral, since fleet valuations are plummeting amidst the current crisis in the industry, he adds.
"Without this immediate assistance, Australia will likely see the demise of regional airline services," Hawley says.
Picture credit: FlyPelican
Edward Eng
Edward is based in Singapore. He writes stories on regional aviation across the Asia-Pacific region and has a background on covering socio-political issues. Edward holds a BA (Hons) in Philosophy, Politics and Economics from the University of Warwick in the UK.
Related posts
SUBSCRIBE TO OUR NEWSLETTER