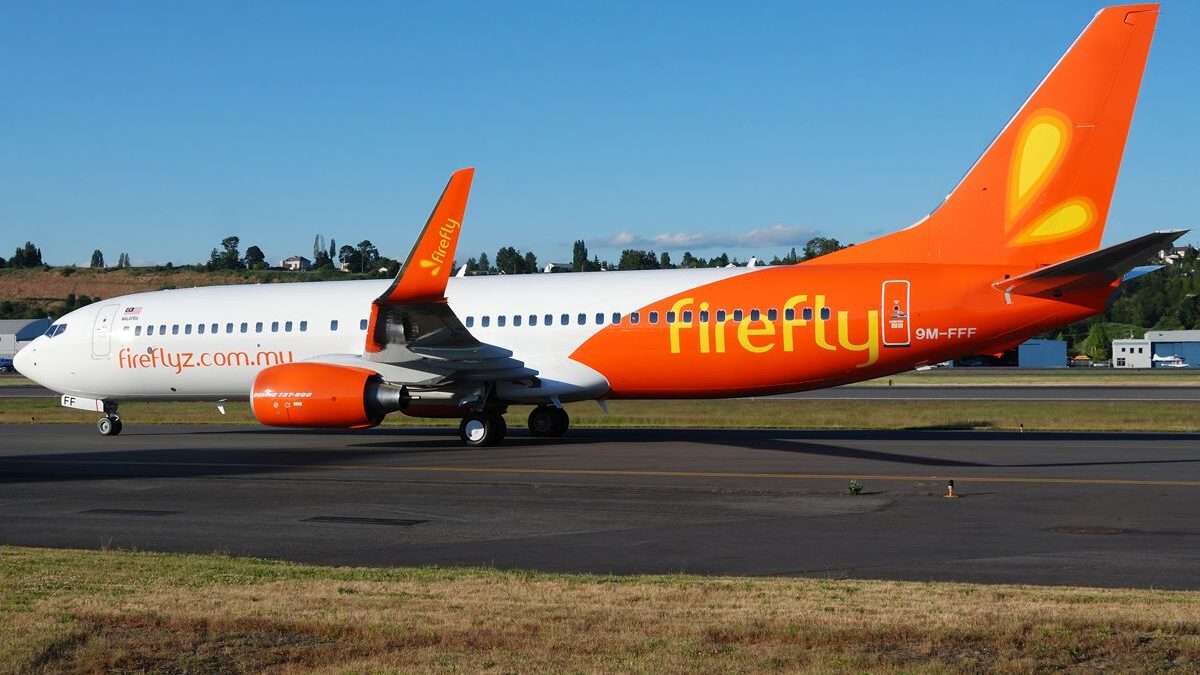 Malaysia Airlines Group's (MAS) subsidiary Firefly has no immediate plans to add new ATRs, even though the group has some on order, and instead it is focusing its efforts on expanding its Boeing 737-800 low-cost carrier operation.
Firefly CEO, Phillip See, tells Smart Aviation Asia Pacific at the Aviation Festival Asia that it has three 737-800s, all ex-MAS aircraft, and will receive two more ex-MAS 737-800s this year.
It is working to have eight in its fleet and increase to 10-12 by 2024-2025, he adds.
Firefly CEO Phillip See (kl-lifestyle.com)
MAS CEO, Capt. Izham Ismail, told Smart Aviation Asia Pacific that MAS is receiving its first Boeing 737 Max 8 in next year's second quarter and will receive six MAX 8 aircraft next year to replace some of its 737-800s. The 737-800s will either be returned to lessors or reconfigured to an 189 all-economy seat configuration and transferred to Firefly's low-cost carrier operation, he says.
See says the low-cost carrier operation, based in Penang, aims to connect secondary cities in Malaysia.
The 737-800 operation offers passengers a basic low fare with add on ancillary services, he says.
Firefly is still primarily a turboprop operator with a fleet of ATR 72-500s based at Kuala Lumpur's Subang Airport whereas its 737-800 operation uses Kuala Lumpur International Airport when flying to Malaysia's capital.
See says the turboprops based at Subang targets the corporate market, because of that airport's convenience to downtown Kuala Lumpur and the fact the fare includes 20kg check-in baggage, snacks and drinks.
He says Firefly has nine ATR 72-500s and even though the group still has an order for eight ATR 72-600s, there has been no decision on whether these aircraft will be allocated to Firefly or its sister carrier in East Malaysia, MASwings.
See says Firefly has reached 80% of its pre-pandemic domestic turboprop capacity and because it started flying 737-800s in April, its operations are now much bigger than before the pandemic.
Firefly also resumed ATR services on the Subang-Singapore route on 13 June with a twice-daily service, although before the pandemic it had a six-times daily service.
See says Firefly's passenger loads factor on the route are 60-70%, adding that it plans to increase frequency on the route.
Even though air travel is growing in Asia, See says inbound traffic from China is still missing.
Picture Source: Andrew W. Sieber
Related Stories:
Malaysia's Firefly To Resume Subang-Singapore Flights (24 May 2022)
Malaysia's Firefly Forsees Full Recovery In Domestic Market Soon (9 May 2022)
Malaysia Airlines Forecasts Domestic Market Will Recover By End Of 2022 (30 August 2021)
Malaysia Airlines Appoints New Firefly CEO (21 November 2018)
Davy Lim
Davy is based in Singapore. He is passionate about aviation and has flight experience in various single engine piston aircraft, gliders and seaplanes from his time in the United States. Davy holds a BA in Economics from the State University of New York in Buffalo.
Related posts
SUBSCRIBE TO OUR NEWSLETTER