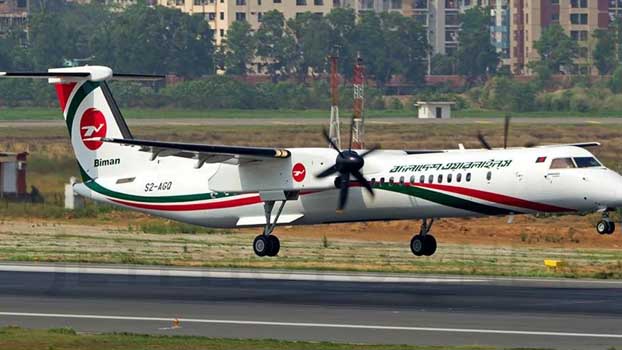 The Bangladesh government is investing in airport developments, beginning with the upgrading of Cox's Bazar Airport, in an effort to transform the country into a global aviation hub connecting Asia to the Middle East and Europe.
At the inauguration event for the runway extension at Cox's Bazar Airport, prime minister Sheikh Hasina says the government wants to turn Bangladesh into a centre for global aviation so that it can benefit economically, Bangladesh's The Daily Star reports.
She says Hong Kong, Singapore, Bangkok and Dubai are air hubs but Bangladesh will be an important one in the future.
Hasina says Cox's Bazar Airport's position is significant and with the expansion, it will emerge as a suitable place to refuelling aircraft travelling between the east and west, thus enhancing connectivity with Southeast Asian countries which will then help expand Bangladesh's trade and commerce.
Cox's Bazaar is a port city in the southern part of the country and near Myanmar. 
The government has many development plans for the area to become a tourist destination, such as the preservation of Sonadia Eco-Tourism Park's natural elements, so as to attract more local and foreign travellers, says the prime minister.
The runway extension will reportedly extend the length to 12,000ft from 6,720ft so it can accommodate widebodies. 
The Daily Star says the government in recent years has bought 16 new aircraft for national carrier Biman Bangladesh Airlines including: four Boeing 777s, two Boeing 737s, four Boeing 787-8s, two Boeing 787-9s and four De Havilland of Canada Dash 8-400s. 
The pandemic has limited aircraft utilization, says the prime minister. 
She says the government wants Biman to launch services from Bangladesh to New York, Toronto and Sydney.
She also says the government plans to upgrade Saidpur airport to be an international airport so it can serve travellers from Bhutan, Nepal and some Indian states. Saidpur is a city in northern Bangladesh near the border with northeast India and close to Bhutan and Nepal. 
Picture Source: bangladeshpost.net
Related Stories:
Biman Bangladesh Receiving First of Three Dash 8-400s (24 November 2020)
Ong Jeng Yang
Based in Singapore, Ong Jeng Yang has more than four years of experience working in the media industry.
Related posts
SUBSCRIBE TO OUR NEWSLETTER