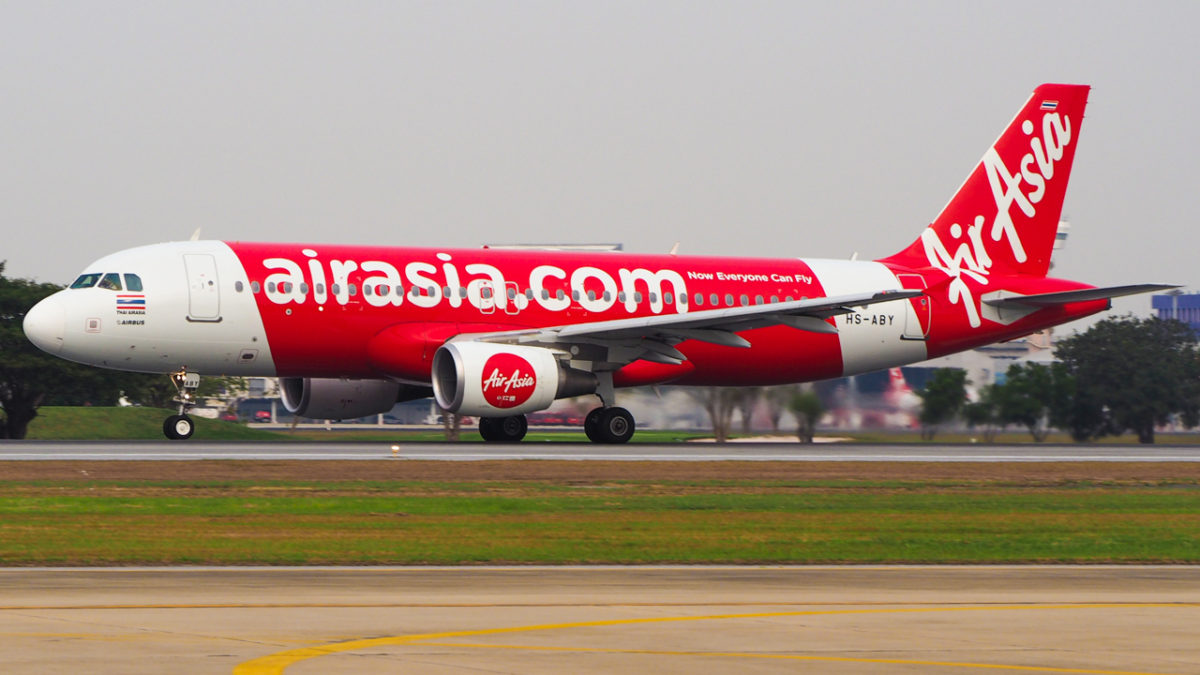 Thai AirAsia says it did consider adding regional turboprop aircraft, but instead decided to grow the airline by adding larger jet aircraft.
The airline decided against regional turboprops because it was concerned about the slot constraints at Thailand's busiest airports, the airline's executive chairman Tassapon Bijleveld tells Smart Aviation APAC on the sidelines of the CAPA Asia Aviation & Corporate Travel Summit in Singapore.
He says the airline has 62 aircraft which are Airbus A320 classics and A320neos, but next month it will start adding A321neos. "The benefit of the Neos is you get 50 more seats," says Tassapon. Airport slots constraints mean it is hard to increase frequency, so the only want to transport more passengers – without adding fights – is to operate larger aircraft, he adds.
Tassapon says the A321 will become the new standard for the industry, rather than the A320. He also says the new longer range A321, the -XLR model, would help Thai carriers such as Thai AirAsia penetrate further into China and other destinations in northeast Asia.
He warns, however, that Thailand's tourism industry has become very dependent on traffic from China. Tassapon says passenger growth from China has been slowing, as has tourism traffic from Europe. He attributes this to the appreciation in the Thai baht and economic uncertainty in the global market.
Thai AirAsia, like most Thai carriers, is dependent on the international leisure market for a significant proportion of its business. Tassapon says the corporate traveller accounts for only 3% of its business and nearly all of that segment is actually from government workers.
The airline, like others in the market, is trying to find ways to grow ancillary revenue. Tassapon says ancillary revenue was growing one percentage point each year, as a share of total revenue, but for the past three years it has stayed at 18%.
"We were wondering why we were stuck at 18% and ancillary was not growing, then we realised it was because of the online travel agents (OTAs)."
He says 25% of the airline's revenue comes via OTAs, but the OTAs' booking engines often fail to have the functionality to allow consumers to book ancillary services from airlines, such as meals and seat allocation. Tassapon says the airline is now insisting that all OTAs it works with, have this level of functionality in their booking engines and that Thai AirAsia has already severed ties with some OTAs in China that have failed to comply.
Picture credit: Thai AirAsia
Leithen Francis
Leithen is based in Singapore and has over 17 years' experience working for news organisations. He is the former deputy Asia editor of Flightglobal and the former Asia editor of Aviation Week. Leithen has a BA in journalism from RMIT University in Melbourne, Australia.
Related posts
SUBSCRIBE TO OUR NEWSLETTER