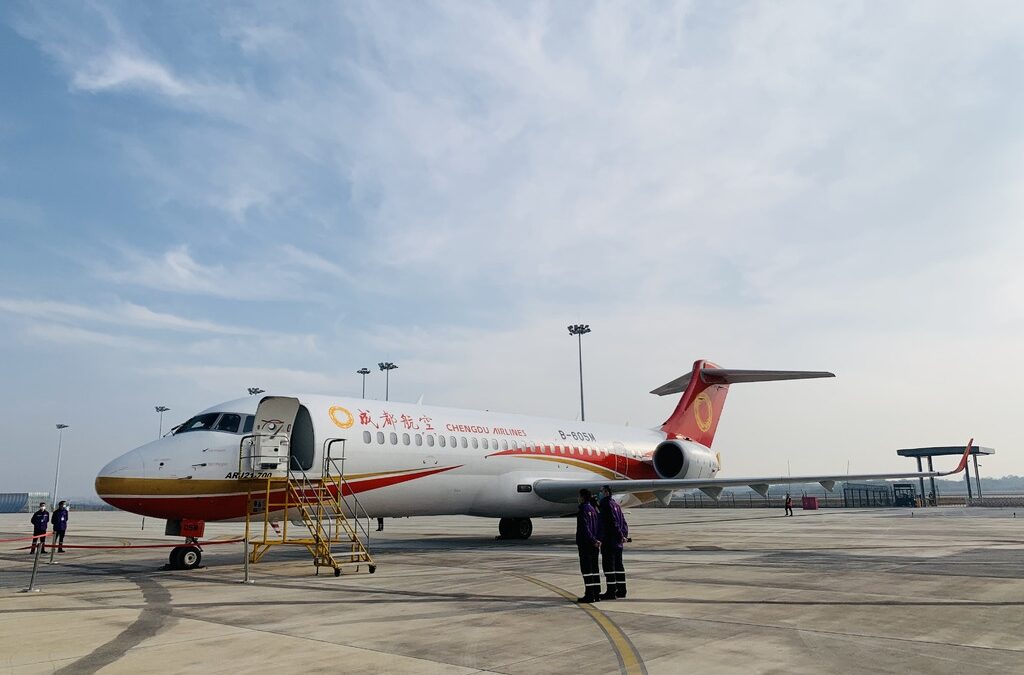 Commercial Aircraft Corporation of China (Comac) has opened an aircraft maintenance facility, equipped to service Comac ARJ21s, in the southwestern Chinese city of Chengdu.
Local media, quoting Comac, say Comac's facility, at Chengdu Shuangliu International Airport, launched when it received a Chengdu Airlines ARJ21 for maintenance. Chengdu is the capital of southwest China's Sichuan province.
This is the first time an ARJ21 has undergone heavy maintenance in Sichuan, showcasing the capabilities of the region, says Comac. 
The facility aims to support domestic aircraft, by providing services such as maintenance, operations, training and research, says Comac, adding that the facility aims to reduce maintenance costs and increase efficiency of the aircraft.
Comac says it has delivered more than 60 ARJ21s, as of November, with Chengdu Airlines the biggest operator. Comac owns Chengdu Airlines. 
Information online shows Air China, China Express Airlines, China Southern Airlines, Genghis Khan Airlines, Jiangxi Air, OTT Airlines and Urumqi Air also operate the aircraft.
The ARJ21 is a regional jet that seats 90 passengers.
Picture Source: sichuan.scol.com.cn
Related Stories:
China's Chengdu Airlines Launches New Route To Country's Easternmost Airport (3 September 2021)
China Express Profits By Focusing On Underserved Domestic Routes (31 August 2021)
Ong Jeng Yang
Based in Singapore, Ong Jeng Yang has more than four years of experience working in the media industry.
Related posts
SUBSCRIBE TO OUR NEWSLETTER