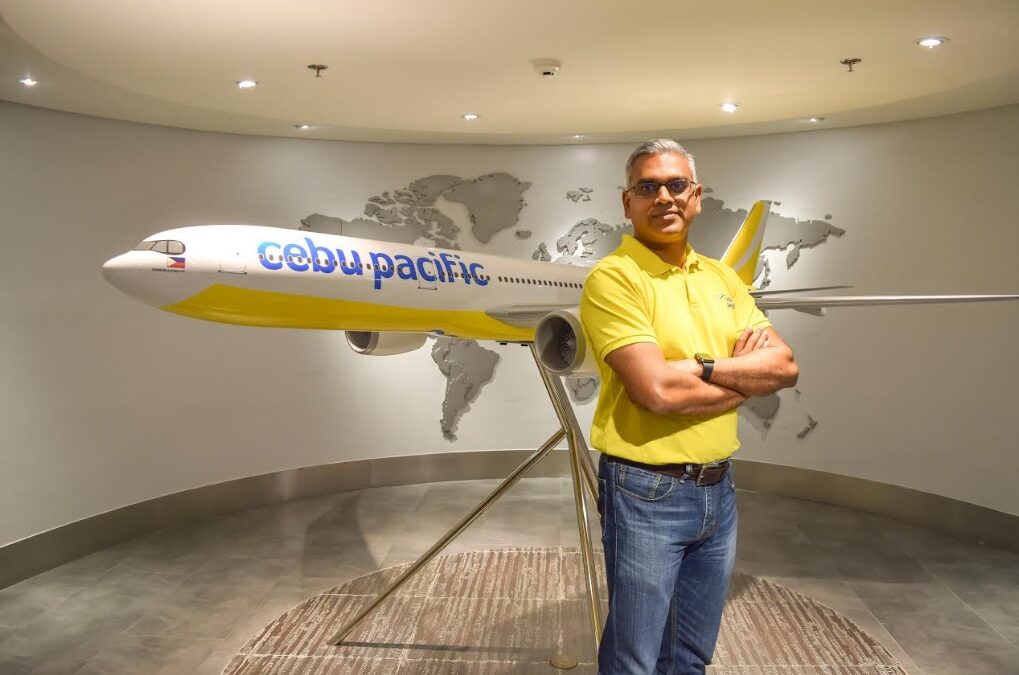 Cebu Pacific Air has appointed Shevantha Weerasekera (Shev), who was previously SriLankan Airlines' head of engineering and maintenance, as senior advisor for engineering and fleet management with a remit to grow the airline's maintenance organization.
Shev, who replaces Ian Wolfe, will also oversee Cebu Pacific's line maintenance business Aviation Partnership Philippines (APLUS). 
At SriLankan Airlines, he helped to restructure the flag carrier's engineering and maintenance, and worked towards the development of a separate maintenance, repair and overhaul (MRO) business, Shev tells Smart Aviation Asia Pacific.
SriLankan Airlines' MRO organization has been successful in winning third-party airframe heavy maintenance work from airlines, such as India's Indigo which sent its Airbus A320s there as well as base maintenance for Maldivian Airlines, Airblue, Air Seychelles, SalamAir and Nepal Airlines.
Coincidentally, Shev left SriLankan about the same time as the airline's CEO, Vipula Gunatilleka, who is now the chief financial officer of India's Jet Airways. 
Shev has also held senior positions at Etihad Airways and Middle Eastern MRO Abu Dhabi Aircraft Technologies (ADAT). Shev and his predecessor at Cebu Pacific, Ian Wolfe, both worked at ADAT at the same time. 
"Cebu Pacific is well positioned in the market with a lot of brand loyalty. The strong financial results and balance sheets of the airline especially during the pandemic, illustrates a well-run company. The airline had also acquired APLUS and gave me a fabulous opportunity to build an engineering and maintenance team. This together with a young, energetic and fun branding, are what attracted me to join," he says.
"On behalf of Cebu Pacific, the fleet management team will continue to strive for excellence, to meet industry standards according to regulatory requirements while obtaining the lowest maintenance costs," Shev adds. 
Shev says, with the pandemic coming to an end, the domestic market is very strong thanks to pent up travel demand.
"International destinations in Asia Pacific are not yet open to the level that we want it to be, it will happen soon and Cebu Pacific is ready to step up to cater to this demand as well as expand its network," he adds.
Shev says it is unfortunate the industry has been hit by higher fuel prices, but he says he believes the market will continue to recover this year and his outlook for Asia remains positive.
Maintenance And Business Development For APLUS
Shev says his focus right now is on aircraft maintenance and business development, which leverages his expertise.
"In terms of maintenance, we are all done with preparing Cebu Pacific's fleet, getting aircraft out of storage to prepare the aircraft for flights as countries open up. Moving on, I am focusing on the cabin product. Cebu Pacific has one of the best cabins for a low-cost carrier in this region, with a vibrant and lively interior. So me and my team will also be managing and maintaining this aspect, so as to present the best for the airline's passengers," he adds.
With regards to business development, Shev sees a lot of potential to grow Cebu Pacific's maintenance organization APLUS, as the airline is very strong in the region.
"APLUS supports various aircraft types, such as Airbus A320neo/ceo, A321neo/ceo, A330neo/ceo, A350, ATR 42, ATR 72, Boeing 737, Boeing 777 and Boeing 787. Basically, any commercial aircraft that flies into Manila can be serviced by us," he says
"We are mainly focused on line maintenance, light maintenance, overnight maintenance, ad hoc maintenance, and we plan to expand our scope of work to provide quality and cost-effective services at the highest industry standards," he adds.
"APLUS currently provides all the line maintenance for Cebu Pacific. However, to further strengthen its service offerings, Cebu Pacific has issued request for proposals from third-party MRO companies, because it wants a network of MRO organisations that can support the airline with heavy maintenance," Shev says.
APLUS has line maintenance stations across the Philippines as well as a new hangar in Manila which can accommodate two ATR 72s side by side or one Airbus A320.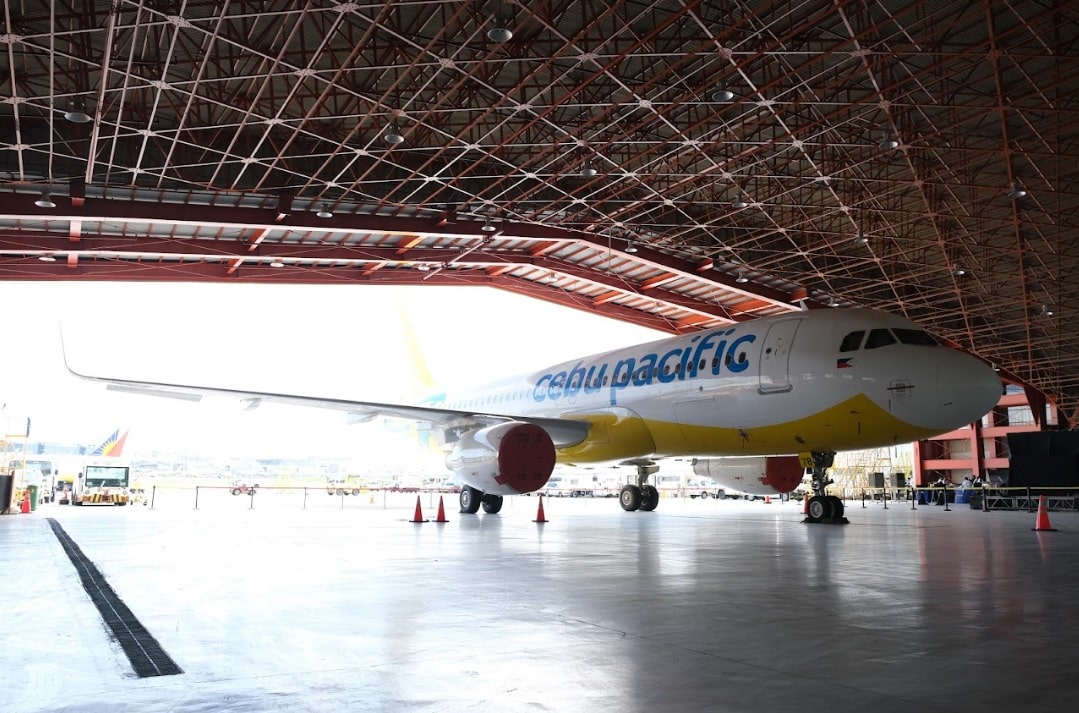 "We do have some plans in the pipeline to expand the capabilities in terms of hangar space, workshop space, as well as tarmac space, or even a new facility in the Philippines. However, this might not be immediate, as we are looking at maybe three to four years in the future," he says.
He says Cebu Pacific's aircraft make up about 60% of its line maintenance business while other airlines such as: Singapore Airlines, Malaysia Airlines, Qatar Airways, Starlux Airlines, Hong Kong Airlines, etc make up the remainder.
"As the country has already opened up, there will be more and more traffic coming in, so third-party customers are increasing week on week. Thus, these percentages might change again in the future," he says.
Shev says the airline is also committed to sustainability efforts and is exploring options to solar power its hangar.
The MRO organization is also going 'paperless', thanks to adoption of digital technology, and is working to improve waste disposal, use alternate fuels, have electric powered ground equipment – rather than diesel powered – as well as implement engine washes that improve the engine's fuel efficiency. 
"From a maintenance viewpoint, we are definitely doing what we can to help the airline with the approvals and modifications required to fly sustainably as well as operate in an environmentally friendly manner," he adds.
Featured photo from Cebu Pacific Air shows Shevantha Weerasekera, who has been appointed as the senior advisor for engineering and fleet management of the airline.
Related Stories:
Philippines' Cebu Pacific Discloses Fleet Replacement Plans (13 May 2022)
Philippines' Cebu Pacific Boosting Capacity On Some ATR Routes Using A320s (9 May 2022)
Philippines's Cebu Pacific Air Reports Growth In Cargo Revenue (24 August 2021)
Air Passenger Traffic In Philippines Sees Massive Dip During Pandemic (17 September 2021)
Philippines' Cebu Pacific Receives Second ATR 72-500 Freighter Amidst Cargo Resilience (17 December 2020)
Ong Jeng Yang
Based in Singapore, Ong Jeng Yang has more than four years of experience working in the media industry.
Related posts
SUBSCRIBE TO OUR NEWSLETTER