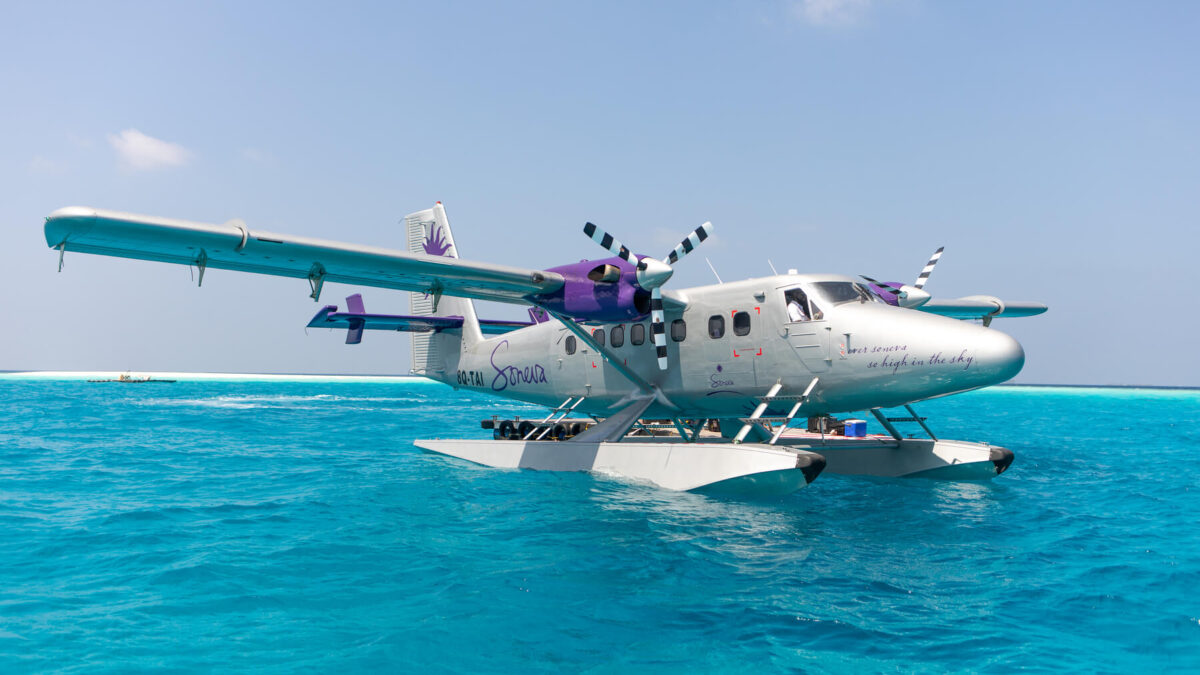 Maldives luxury resort operator, Soneva Holdings, has dry leased a De Havilland Aircraft of Canada Series 300 Twin Otter, to be operated by Manta Air, to transport guests to its island resorts starting in August.
A spokesperson for Soneva tells Smart Aviation Asia Pacific that local Maldivian carrier Manta Air will operate the aircraft, starting in August, and will serve routes from the Maldivian capital Malé to Soneva's two island resorts: Soneva Fushi and Soneva Jani.
To operate the aircraft in the Maldives, Manta Air will need to put it on the local Maldivian aircraft registry.
According to Twinotterworld.com, the aircraft was previously registered in Australia as VH-FIW and it is a 46-year-old aircraft, manufacturer's serial number (MSN) 516.
UK aircraft lessor Montrose Global Aircraft Management says in a statement the aircraft is currently at Skytek in Australia. This aircraft will be Soneva's second Twin Otter, says Montrose, adding it is leasing the two Twin Otters to Soneva.
Skytek, meanwhile, is an aircraft maintenance company based in the northern Australian city of Cairns.
The Soneva spokesperson says Skytek is installing Wipaire seats and a new interior.  The Series 300 aircraft will then be ferried to the Maldives where Manta will install floats on the aircraft, he adds.
Soneva's first Twin Otter is a Series 200 that it acquired in in 2018, according to Twinotterworld.com, which says this older aircraft has MSN 45. Manta Air also operates this aircraft on behalf of Soneva, it adds.
Picture Source: Soneva Brand Centre (Julia Neeson)
Related Stories:
Maldivian Start-up Manta Air Getting Ten Twin Otter Seaplanes (22 November 2019)
New Maldivian Carrier Manta Air Keen to Shake Up Competition (24 April 2019)
Davy Lim
Davy is based in Singapore. He is passionate about aviation and has flight experience in various single engine piston aircraft, gliders and seaplanes from his time in the United States. Davy holds a BA in Economics from the State University of New York in Buffalo.
Related posts
SUBSCRIBE TO OUR NEWSLETTER