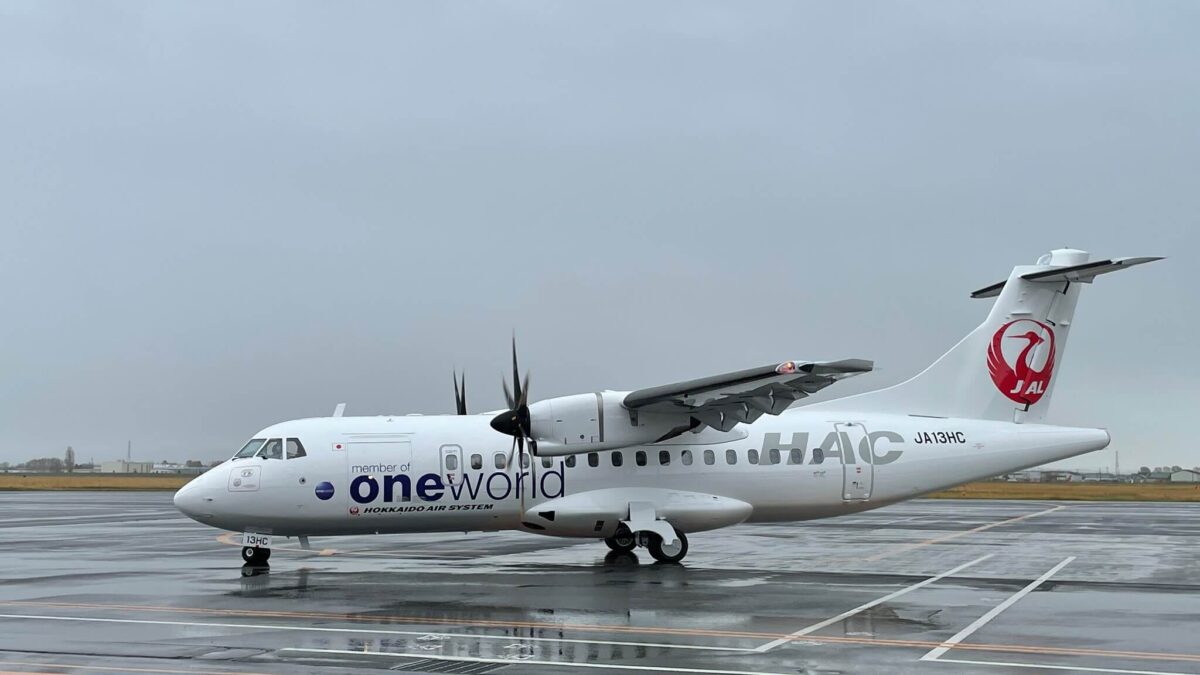 Japan Airlines' Hokkaido Air System (HAC) is providing alternative flights on sister carrier J-Air after an incident involves a HAC ATR 42-600.
The ATR 42-600, local registration JA13HC, has problems with its left main landing gear, resulting in the carrier having to cancel flights while the aircraft undergoes maintenance, says HAC in a statement.
HAC says a part of the wheel mount of the left main landing gear was found to be scratched and parts needed to be replaced.
HAC's fleet comprises of three ATR42-600s and JA13HC is the most recent addition to the fleet, having been delivered October last year.
Flight tracking information show the aircraft's most recent flight was on 17 May to Sapporo's Okadama airport from Hokkaido's Hakodate airport, and it has not flown since.
HAC says it has cancelled three days' worth of flights which amounts to 557 passenger reservations. HAC has provided alternative flight arrangements that will be operated by sister company J-Air on its Embraer E-170 aircraft.
HAC and J-Air are part of the Japan Airlines group that serve domestic regional routes.
Featured picture shows JA13HC from Hokkaido Air Systems Social Media
Related Stories:
PICTURES: Japan's Hokkaido Air System Retires Last Saab 340 In Commercial Service In Japan (30 December 2021)
Japan's Hokkaido Air System To Phase Out Last Saab 340 At Year-End (11 November 2021)
Japanese Regional Carriers Form Regional Aviation Council (3 December 2020)
Davy Lim
Davy is based in Singapore. He is passionate about aviation and has flight experience in various single engine piston aircraft, gliders and seaplanes from his time in the United States. Davy holds a BA in Economics from the State University of New York in Buffalo.
Related posts
SUBSCRIBE TO OUR NEWSLETTER