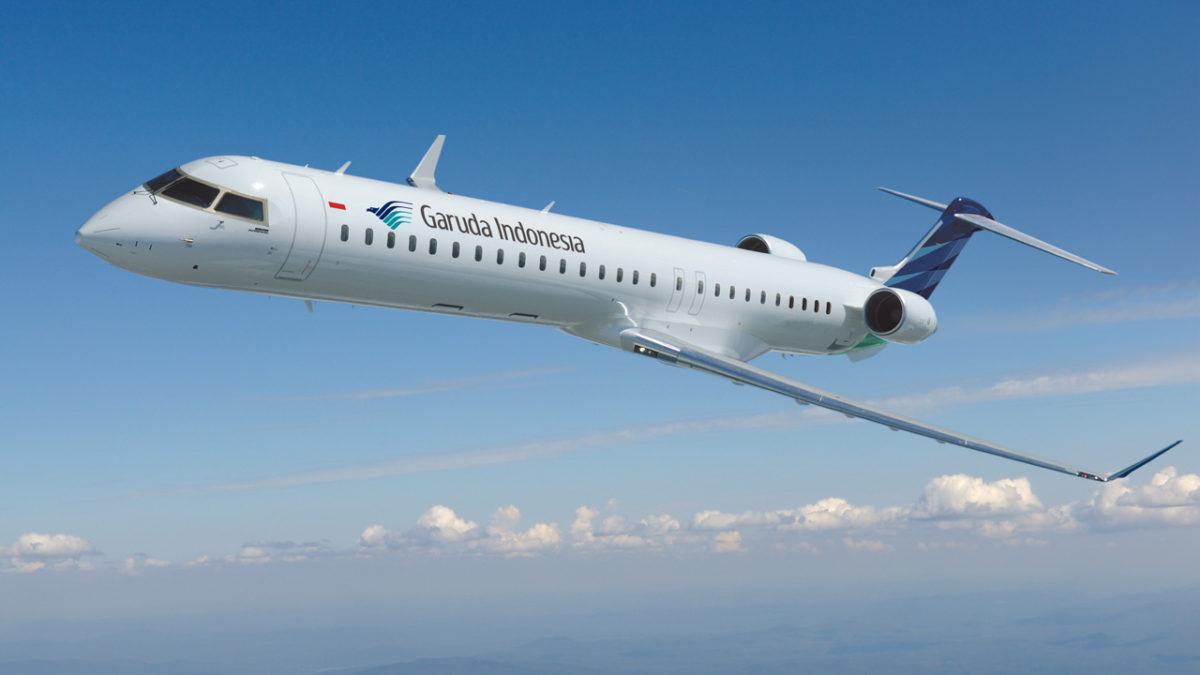 Garuda Indonesia has launched its thrice-weekly Singapore-Silangit regular charter service with around 60 passengers on board the inaugural flight.
Indonesia's coordinating minister for maritime affairs, Luhut Pandjaitan, as well as tourism minister Arief Yahya and transport minister, Budi Karya Sumadi, welcomed the passengers who arrived on October 28.
Passengers totalled around 60, even though they were on board a Bombardier CRJ1000 that has 96 seats.
Silangit is the gateway to Sumatra island's Lake Toba, a major tourist destination that the government wants to promote internationally.
The government has spent millions to turn Silangit airport into an international airport and has extended the runway to 2650m and widened it to 45m, so it can handle large narrowbodies such as Airbus A320s and Boeing 737-900s.
Earlier reports had said Indonesian president, Joko Widodo, would officiate the inaugural flight and that the aircraft would be a Garuda Indonesia Boeing 737-800.  Jakarta Post says the president will now inaugurate one of the Singapore-Silangit flights in mid-November.
Editor's Comment
It seems Garuda is operating too large an aircraft for the route considering it only had around 60 passengers on the inaugural flight and the CRJ1000's capacity is 96 passengers. The airline is also trying to cater to the limited market demand by limiting the number of flights on the route to thrice weekly. But only having three flights a week to Silangit is less convenient for leisure travellers wishing to visit Lake Toba.
Silangit is in Sumatra, so it is just a very short distance from Singapore; 550kms to be precise.
If Garuda operated smaller turboprop aircraft on the route it could offer a daily or double daily service, making it far more convenient for passengers, stimulating demand further. Garuda's current service lands at Silangit at 13:30hr, which is good for leisure travellers. But the return flight to Singapore leaves Silangit at 10:15hr.
This means travellers must spend an extra night in Lake Toba, so they can catch their early morning flight back to Singapore. But they would most likely prefer a late afternoon or evening flight, so they can maximise their holiday time.
To provide a daily or double daily service, the route would be better served with 19-seat or 30-seat turboprops.
Leithen Francis
Leithen is based in Singapore and has over 17 years' experience working for news organisations. He is the former deputy Asia editor of Flightglobal and the former Asia editor of Aviation Week. Leithen has a BA in journalism from RMIT University in Melbourne, Australia.
Related posts
SUBSCRIBE TO OUR NEWSLETTER