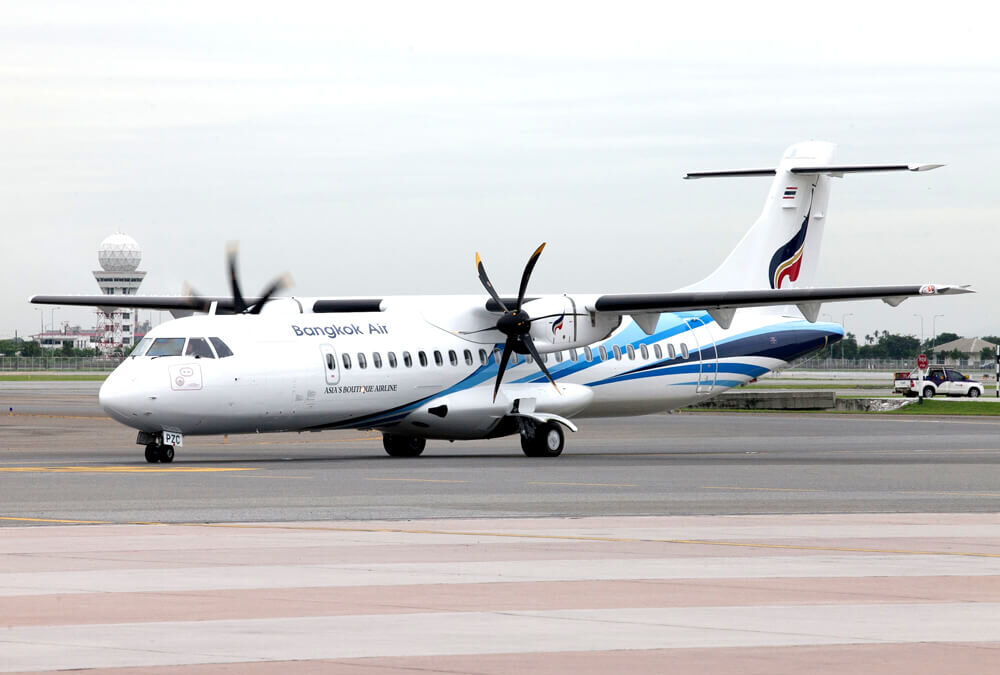 Bangkok Airways Launching New Routes
Davy Lim, 13 Jun 2022
1 min

read
Bangkok Airways is launching two new domestic routes and resuming several domestic and international services from July onwards because it anticipates a fast tourism recovery.
Bangkok Airways says in a statement it is launching a twice daily Bangkok Suvarnabhumi-Hat Yai service on 16 July using Airbus A319s. That same day it is launching a thrice weekly Hat Yai-Koh Samui service using ATR 72-600s, it adds.
And the airline says it is resuming services on the following routes:
Samui-Chiang Mai one daily starting 1 July,
Bangkok-Maldives four-times weekly starting 22 July,
Bangkok-Siem Reap once daily starting 1 August,
Bangkok-Danang once daily starting first September,
Samui-Hong Kong four times weekly starting 1 September,
It also says, starting in the July-early September period, it is increasing frequency on these routes:
Samui-Singapore,
Bangkok Suvarnabhumi-Samui,
Bangkok Suvarnabhumi-Phuket,
Bangkok Suvarnabhumi-Sukothai
Bangkok Suvarnabhumi-Lampang,
Bangkok Suvarnabhumi-Phnom Penh,
Bangkok Suvarnabhumi-Krabi,
Samui Suvarnabhumi-Phuket.
Bangkok Airways president, Puttipong Prasarttong-Osoth, tells local media that foreigners currently only account for about a quarter of its passengers, but it expects it to increase to half, prompting it to resume services and increase frequencies.
Puttipong says he expects annual revenue to reach pre-pandemic levels no earlier than 2024, and it will maintain a 30 aircraft fleet.
Picture Source: Bangkok Airways
Related Stories:
INTERVIEW: Bangkok Airways' Puttipong Prasarttong-Osoth On How The Carrier Is Grappling With Turbulence And Headwinds Caused By Omicron (27 December 2021)
Bangkok Airways Downsizing Fleet Following Loans Requests Denial (23 November 2021)
Davy Lim
Davy is based in Singapore. He is passionate about aviation and has flight experience in various single engine piston aircraft, gliders and seaplanes from his time in the United States. Davy holds a BA in Economics from the State University of New York in Buffalo.
Related posts
SUBSCRIBE TO OUR NEWSLETTER