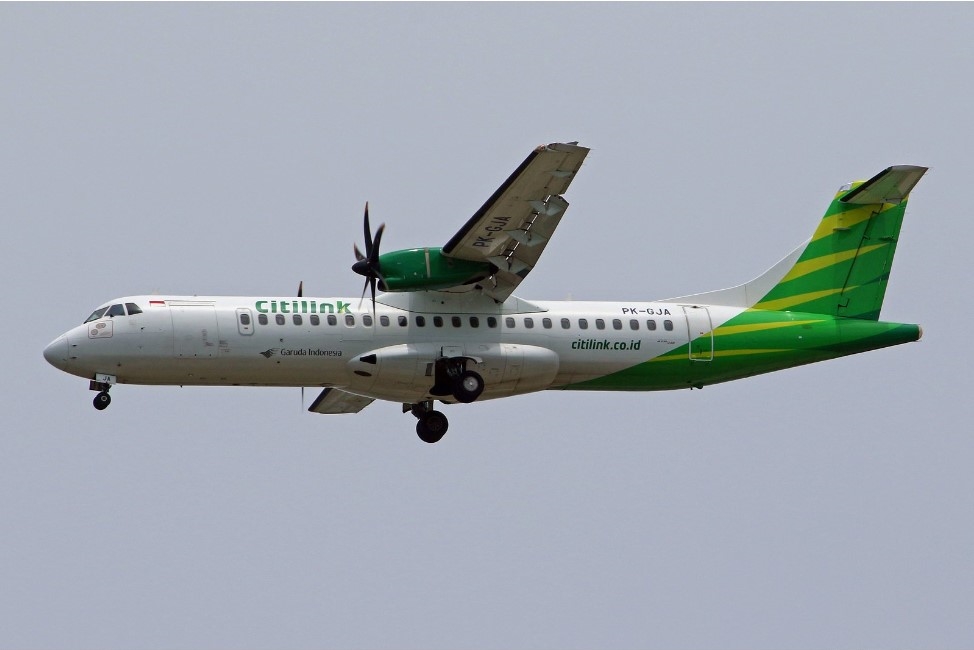 The government of Indonesia's Natuna islands is lobbying Garuda Indonesia's low-cost carrier Citilink to launch air services there to increase competition.
Local media have published pictures and reports saying Natuna's regent, Wan Siswandi, met with officials from Indonesia's ministry of transportation and Citilink in Jakarta to request that Citilink launch services to Natuna. The reports make no mention of the routes.
The islands are currently only served by two airlines: Wings Air using ATR 72-500s and NAM Air using Boeing 737-500s, Siswandi is quoted as saying.
Having Citilink serve Natuna would boost local economic and community development and make air fares more affordable, he says.
He says Wings Air's tickets for Natuna-Batam are three million rupiah (US$204).
In a separate development, Indonesia's Business Competition Supervisory Commission (KPPU) is investigating Wings Air for charging ultra-low fares on routes where it faces competition, but then charging high fares on routes where it faces little or no competition.
Head of one of KPPU's regional offices, Ridho Pamunkas, has told local newspaper bisnis they have been monitoring Wings Air's ticket prices for some time.
He says even though the ticket prices are still within the upper limit determined by the government, businesses are prohibited from taking advantage of a monopoly position.
Natuna has large reserves of natural gas, but the island's exclusive economic zone is within an area of the the South China Sea that China claims.
The Natuna Regency is an administrative division compromising of islands on the northernmost part of the Riau Islands province in Indonesia. The Regent of Natuna is the head of the regency.
Picture Source: Pascal SIMON
Related Stories:
Indonesia's West Sulawesi Government Successfully Lobbies Sriwijaya Air For Jakarta Service (10 June 2022)
Indonesia's Riau Islands Government Aims To Spur Economy By Boosting Air Transport (7 June 2022)
Indonesia's West Sulawesi Government Lobbying Sriwijaya Air For Jakarta Service (2 June 2022)
Indonesian Legislators Ask Garuda Indonesia's Citilink To Launch Services To North Kalimantan To Boost Competition (26 April 2022)
Indonesia's North Kalimantan Govt Calls For More Airline Market Competition (8 April 2022)
Davy Lim
Davy is based in Singapore. He is passionate about aviation and has flight experience in various single engine piston aircraft, gliders and seaplanes from his time in the United States. Davy holds a BA in Economics from the State University of New York in Buffalo.
Related posts
SUBSCRIBE TO OUR NEWSLETTER