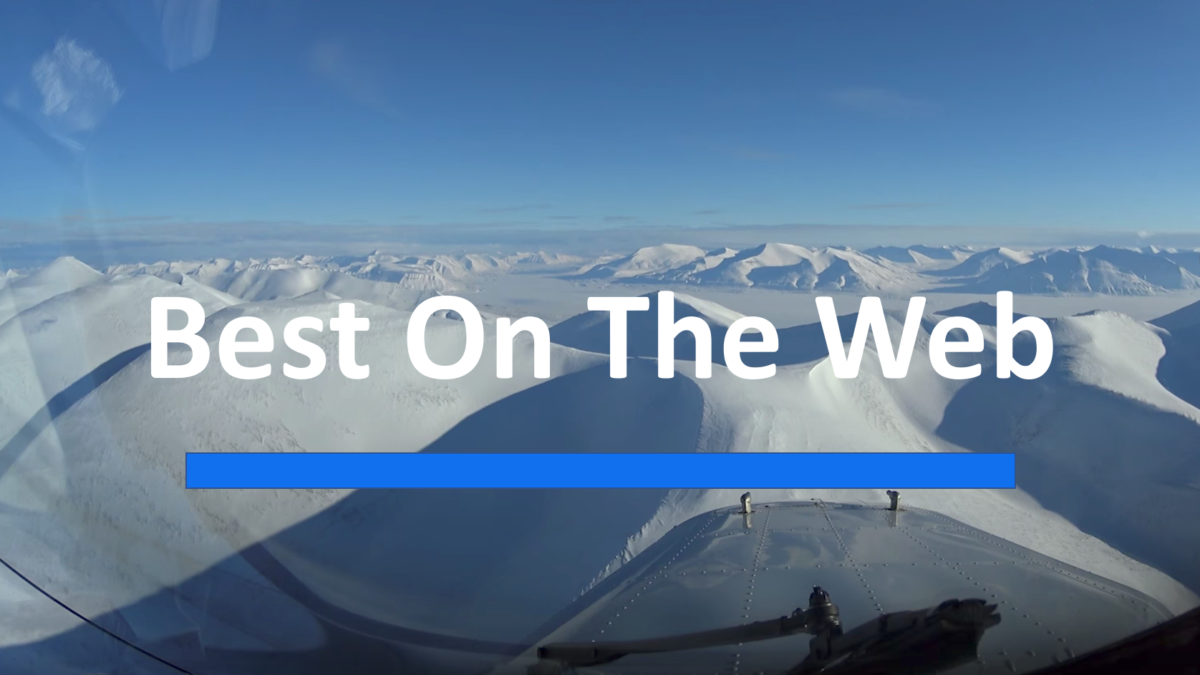 Best on the Web | June 2019
Edward Eng, 1 Jul 2019
2 min

read
Our round-up of Asia-Pacific regional aviation news this month includes interesting stories on ATR in the South Pacific, Qazaq Air's new Dash 8, Sangley Airport in the Philippines, and Fuji Dream's new Embraer E175s.
ATR Pitches STOL Variant to South Pacific Carriers
Aviation Week
ATR has secured a provisional order from Air Tahiti for two ATR 42-600S aircraft, a new variant of short takeoff and landing (STOL) aircraft in development. The regional turboprop manufacturer says the STOL aircraft will be especially useful for niche island markets, such as those in the South Pacific, as it allows access to runways that previously could only be accessed by much smaller aircraft.
The ATR 42-600S will be designed to land on runways as short as 800m as compared to the regular 50-seat ATR 42-600's STOL capability of 1,050m. The additional STOL capability will be achieved by making changes to the braking, flaps, autopilot and rudder systems. ATR says it will also likely need to reduce the aircraft's payload and have a small number of seats onboard. ATR says it has 17 provisional orders altogether for the new STOL aircraft, which it expects to launch by year-end.
De Havilland Delivers Its First Dash 8-400
Aviation International News
The new manufacturer of the Dash 8 Q400 aircraft, De Havilland Aircraft of Canada, has delivered its first Q400 to Kazakhstan government-owned turboprop operator Qazaq Air. De Havilland Aircraft of Canada says its current orderbook supports production through 2020 and it is also looking at developing the product further.
Its parent company, Longview Aviation Capital, purchased the Q400 programme from Bombardier last year and owns other type certificates, including that of the DHC-6 Twin Otter which it produces.
Turboprop Operations Moving To Manila's Sangley Airport
Business World
The Philippine department of transport says Cebu Pacific and Philippine Airlines (PAL) have agreed to move their turboprop flights from Manila's Ninoy Aquino International Airport (NAIA) to Sangley Airbase, 35km southwest of central Manila. The airbase is slated to open to more flights later this year in an attempt to reduce congestion at NAIA, which is operating beyond design capacity and is the country's busiest airport.
The ministry also says PAL and Cebu Pacific have asked to move some of their turboprop flights out of Clark International Airport to Sangley Airbase. Clark International Airport is almost 100km northwest of central Manila.
Fuji Dream Airlines Orders Two Embraer E175 Regional Jets
Japan Today
Japanese domestic carrier Fuji Dream Airlines has ordered two Embraer E175 regional jets. The airline says deliveries of the 84-seat single-class aircraft will start later this year, adding to Fuji Dream's existing all-Embraer fleet of 14 regional jets.
Edward Eng
Edward is based in Singapore. He writes stories on regional aviation across the Asia-Pacific region and has a background on covering socio-political issues. Edward holds a BA (Hons) in Philosophy, Politics and Economics from the University of Warwick in the UK.
Related posts
SUBSCRIBE TO OUR NEWSLETTER