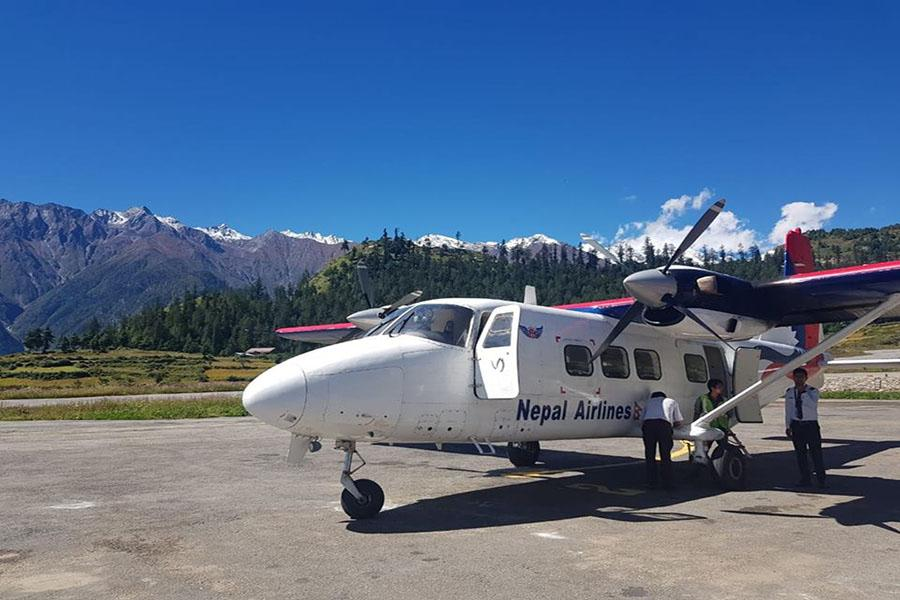 Nepal Airlines has still yet to find a buyer for its Boeing 757-200 combi aircraft, stalling plans to replace its ageing de Havilland Canada Series 300 Twin Otter fleet.
The airline says it will reassess the value of the Boeing aircraft first, before calling another tender notice for prospective buyers. This will be the third tender notice it has called, according to local media, which also note that the airline had started talks last year to acquire six new Viking Air Twin Otters to replace its fleet of three de Havilland Canada Series 300 Twin Otters.
When contacted, a Nepal Airlines official declined to give further information, although he confirms that the airline is still keen to replace the 300 model Twin Otters. The three Twin Otters have been in the airline's fleet since the 1970s, helping to reach destinations in the mountains with its short takeoff and landing (STOL) capabilities, he adds.
The Nepal flag carrier operates two Airbus A330-200 widebodies and two Airbus A320-200 narrowbodies on international routes; as well as two Chinese-built Xian Aircraft MA60s, four Harbin Y-12Es and the three Twin Otters on domestic routes.
The airline has had much uncertainty in recent months, with its MA60 and Y-12E aircraft frequently grounded due to crewing and maintenance issues. Selling the 32 year-old Boeing 757 would raise NPR875 million (US$7.7 million) according to the minimum price stated in the second tender notice, helping to restore some reliability to the domestic schedules with new aircraft and crews, says the Nepal Airlines official.
In recent months, local media have also reported that Nepal Airways has been conducting test flights to STOL airports with the Harbin Y-12E, in anticipation of higher passenger demand from local festivals in October, and the country's Visit Nepal 2020 tourist campaign.
Photo credit: Nepal Airlines Corporation
Edward Eng
Edward is based in Singapore. He writes stories on regional aviation across the Asia-Pacific region and has a background on covering socio-political issues. Edward holds a BA (Hons) in Philosophy, Politics and Economics from the University of Warwick in the UK.
Related posts
SUBSCRIBE TO OUR NEWSLETTER