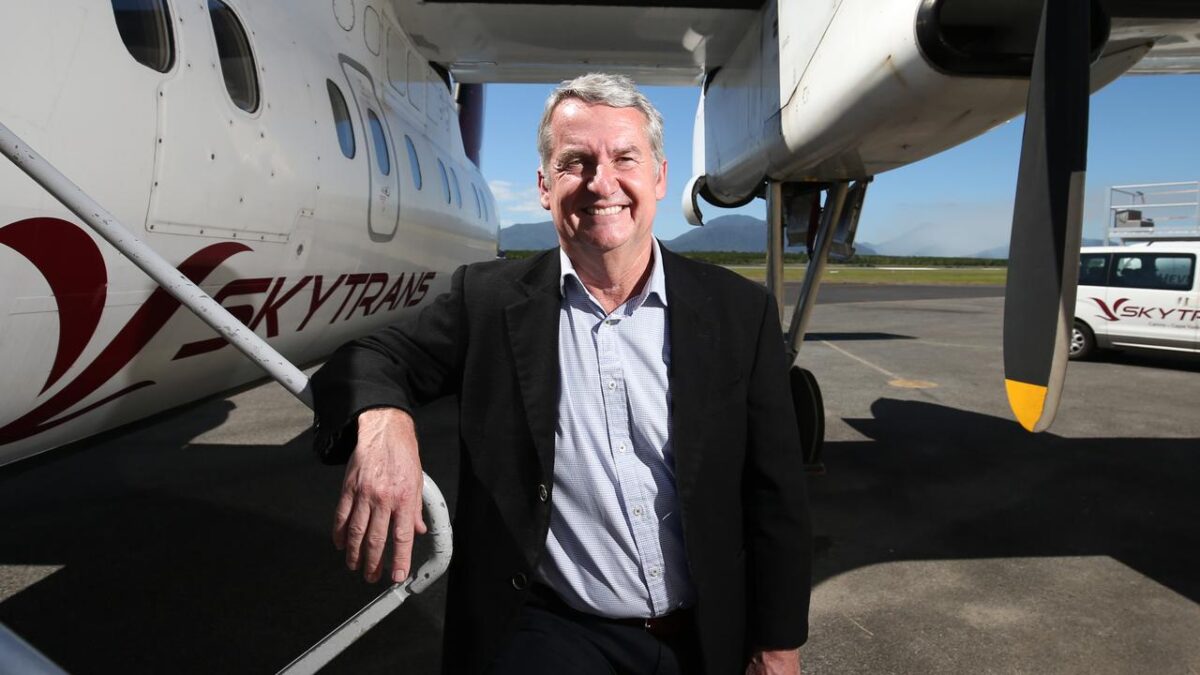 Cairns-based Skytrans Airlines, which has been launching new services in Queensland, aims to add more aircraft next year. 
Skytrans CEO, Alan Milne tells Smart Aviation Asia Pacific the airline earlier this week started its new five-times weekly service connecting Cairns to Whitsunday Coast Airport and Rockhampton, while the its Cairns-Horn Island-Bamaga service also launched recently. 
"The border lockdowns had an impact on the Queensland tourism market as substantial traffic comes from Sydney and Melbourne," says Milne, adding that Skytrans decided to tap into Queensland's intra-state regional market. 
Skytrans has a fleet of ten aircraft, including five 10-seat Cessna Grand Caravans and five 36-seat De Havilland Aircraft Dash 8-100s. 
Milne says the Dash 8-100 has very good payload, suits harsh environments and can operate on narrow runways.
The fleet expansion plan depends on new contracts that are still being discussed, says Milne, without elaborating on what the contracts are.  
Milne says the airline wants to add three Dash 8-100s in 2022. As for whether it will be a purchase or lease, he notes there are various factors to consider, such as cost and opportunities in the leasing market, and that the decision will be made later.
Milne says the Queensland domestic market is recovering, and with no Queensland state lockdown in recent weeks, passenger numbers are back to a normal range.
Skytrans is currently competing for a Queensland Government contract for five routes in a pitch against Saab 340 operator Rex.
Picture Source: cairnspost.com.au
Related Stories:
Australia's Skytrans Launches Two New Routes In Queensland (10 August 2021)
Ong Jeng Yang
Based in Singapore, Ong Jeng Yang has more than four years of experience working in the media industry.
Related posts
SUBSCRIBE TO OUR NEWSLETTER