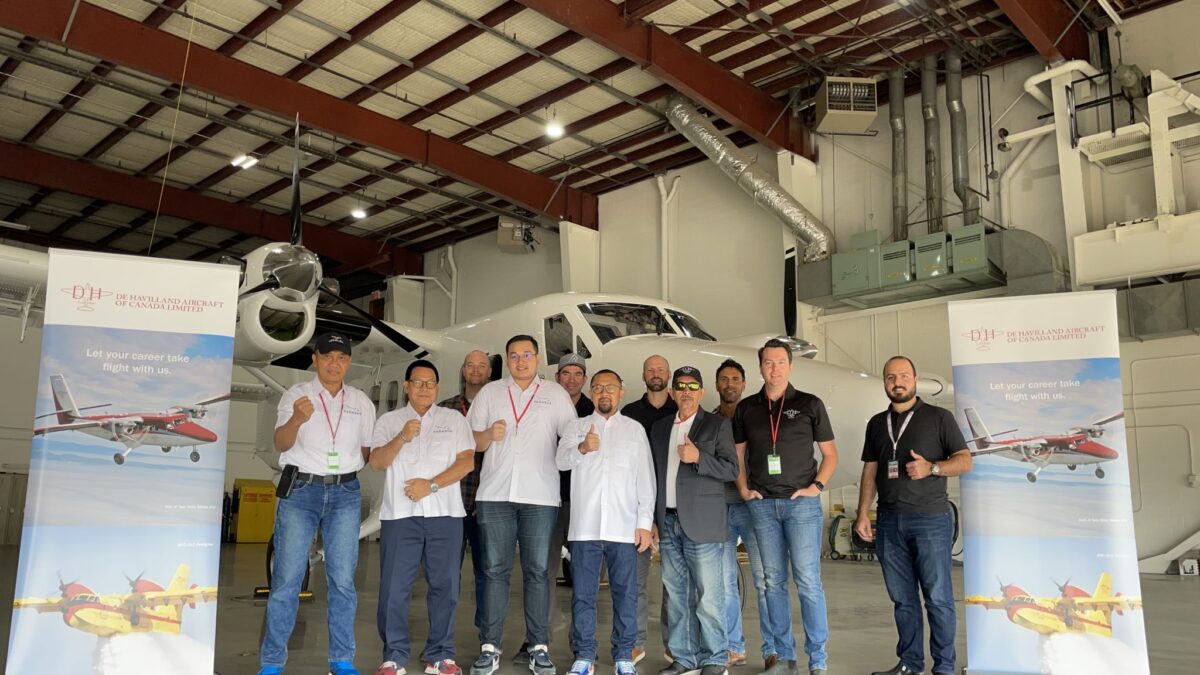 Indonesia's Pegasus Air Services Adds Series 400 Twin Otter
Staff Writer, 25 Sep 2022
1 min

read
Indonesian charter operator Pegasus Air Services has acquired a De Havilland Aircraft of Canada Series 400 Twin Otter.
The Canadian aircraft-maker says in a statement that Pegasus Air Services took delivery of the Series 400 aircraft from its facility at Calgary International Airport.
Details online show that Pegasus Air Services already has two Series 400 Twin Otters, local registration PK-IVP and PK-ICA, prior to this latest addition.
The airline manages aircraft on behalf of aircraft owners and also provides air charter services, mostly to the more remote parts of Indonesia. Pegasus Air Services also operates Cessna Caravans and helicopters.
Editor's comments: This news comes as Indonesian Aerospace disclosed that it is still trying to get a firm order from a civil air operator in Indonesia for its 19-seat N219. The Series 400 Twin Otter is priced at around US$7 million. The fact Pegasus is receiving a new Series 400 Twin Otter shows there is a market in Indonesia for 19-seat aircraft, but it also shows the N219 faces a real battle convincing operators to buy the Indonesian-made aircraft.
Feature picture, from De Havilland Aircraft of Canada, shows Pegasus Air Services and De Havilland personnel in front of the aircraft at Calgary airport. 
Related articles:
Indonesian Aerospace Chief Promises To Put Stalled N219 Program Into Production This Year (29 August 2022)
Indonesian Aerospace Appoints New Head (31 January 2022)
Indonesian Govt Agency To Develop Floatplane Variant Of Indonesian Aerospace's N219 (21 October 2021)
Related posts
SUBSCRIBE TO OUR NEWSLETTER