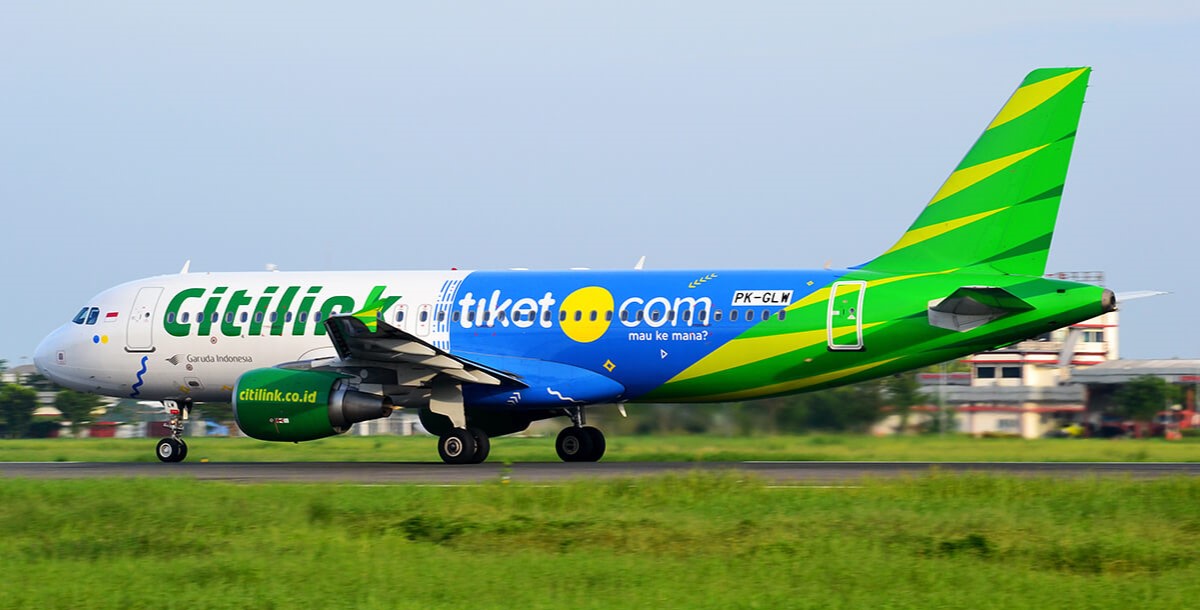 An Airbus A320, operated by Indonesian low-cost carrier Citilink, returned yesterday to Surabaya's Juanda International Airport shortly after take-off as the captain was incapacitated.
A spokesperson for government-owned airport operator Angkasa Pura I, operator of Juanda International Airport, tells local radio station Suara Surabaya the aircraft, local registration PK-GLW, departed Surabaya for Makassar at 06:10hr local time yesterday.
At 06:22hr, the pilot requested an emergency landing because the captain was incapacitated, says the spokesman, adding that it landed at 06:56hr.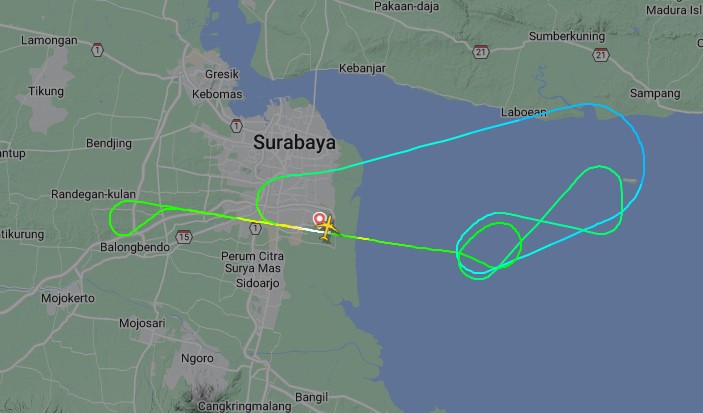 Flight route of QG307, which includes a go around on the first approach made to Juanda International Airport (Source: Flightradar24)
Citilink president director, Dewa Kadek Rai, says in a statement the pilot was later declared dead based on a doctor's examination at a local hospital.
The passengers were later transferred to another flight that departed Surabaya at 10:46hr for Makassar's Sultan Hasanuddin International Airport, he says.
Featured picture depicts incident aircraft PK-GLW (Source: Hagi Hidayah)
Related Stories:
Garuda's Citilink Postpones Launch Of New Service To East Kalimantan (29 June 2022)
Indonesia's Natuna Regency Lobbies Citilink For Air Service (13 June 2022)
Airline Monopoly In Indonesia's East Kalimantan Berau Regency Draws Attention (27 May 2022)
Indonesian Legislators Ask Garuda Indonesia's Citilink To Launch Services To North Kalimantan To Boost Competition (26 April 2022)
Indonesia's North Kalimantan Govt Calls For More Airline Market Competition (8 April 2022)
Garuda's Citilink Undergoes Management Change (28 February 2022)
Davy Lim
Davy is based in Singapore. He is passionate about aviation and has flight experience in various single engine piston aircraft, gliders and seaplanes from his time in the United States. Davy holds a BA in Economics from the State University of New York in Buffalo.
Related posts
SUBSCRIBE TO OUR NEWSLETTER