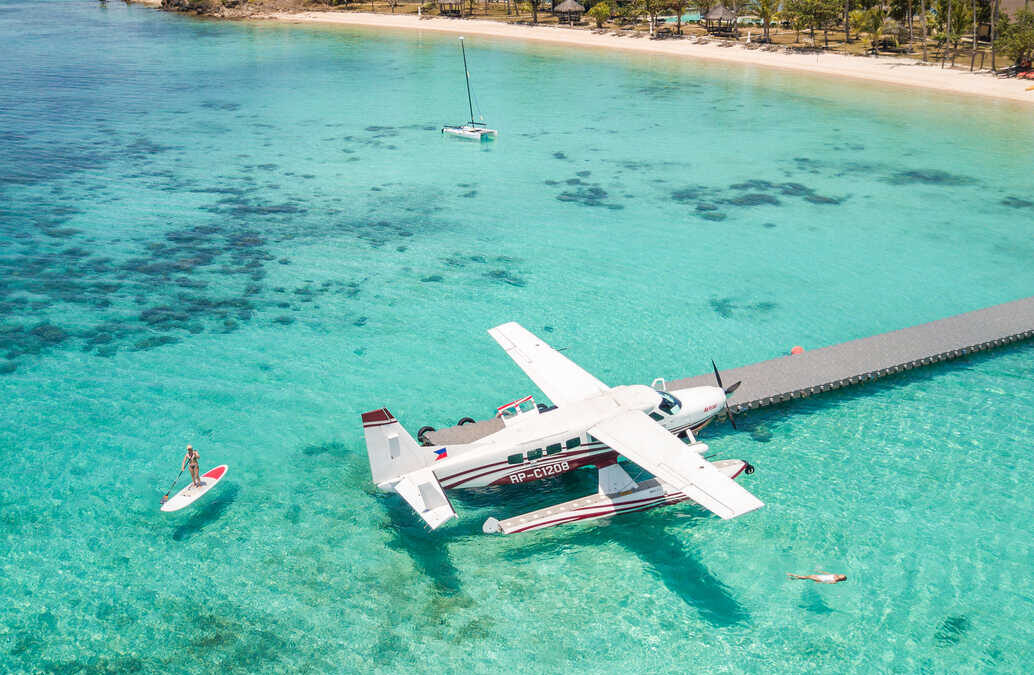 Seaplanes are growing in popularity in Southeast Asia with several new operators on the horizon and existing operators seeing strong demand for their air services.
Malaysian property developer Ikhasas is opening a five-star resort on Malaysia's Perhentian Islands next year and plans to connect the resort with Kuala Lumpur's Subang Airport using seaplanes.
Ikhasas group managing director, Tan Chee Kian, says seaplanes are the most convenient way to reach the Perhentian Islands and are better for the environment. The Perhentian Islands are off the northern east coast of Peninsula Malaysia. Currently, to get there from Kuala Lumpur you need to drive six hours to the port town of Kuala Besut and then take a one-and-a-half-hour ferry ride. Ikhasas' seaplane will be amphibious so it can transport passengers from Kuala Lumpur's Subang Airport and land in the waters near the beachside resort.
"When we announced we were building this resort, we received many proposals to build an airport or airfield on the island, which we could have done because we have plenty of land," Tan tells Smart Aviation Asia Pacific.
He says: "We studied this and came to the conclusion it is not a good option as it involves a lot of tree felling. As a resort owner we want to preserve as much of nature as possible, because the pristine environment is what attracts people to the Perhentian Islands."
"The islands are famous for diving and for their untouched forests," he adds.
Tan says Ikhasas has bought one Cessna Grand Caravan EX Amphibian that it will have Malaysian charter operator Systematic Aviation Services (SAS) operate on its behalf.
Ikhasas and SAS are now in discussions with the Civil Aviation Authority of Malaysia to gain the necessary approvals to launch the operation, which will be Malaysia's first seaplane operation in recent history.
Tan says having Cessna seaplanes could really help to boost the country's tourism because Malaysia has so many lakes and beaches.
He says they chose the Cessna Grand Caravan seaplane, because it is a very reliable aircraft.
"We did a study and saw that most of the seaplane operators in Australia are using the Cessna Grand Caravan seaplane and we concluded that because these are seasoned operators, there must be a good reason why they chose the Cessna Grand Caravan seaplane," he says.
The 210-room Marriott resort, that Ikhasas is now constructing, will be completed in February and handed over to Marriott, says Tan.
Picture, from Ikhasas, Marriott Perhentian Islands resort under-development.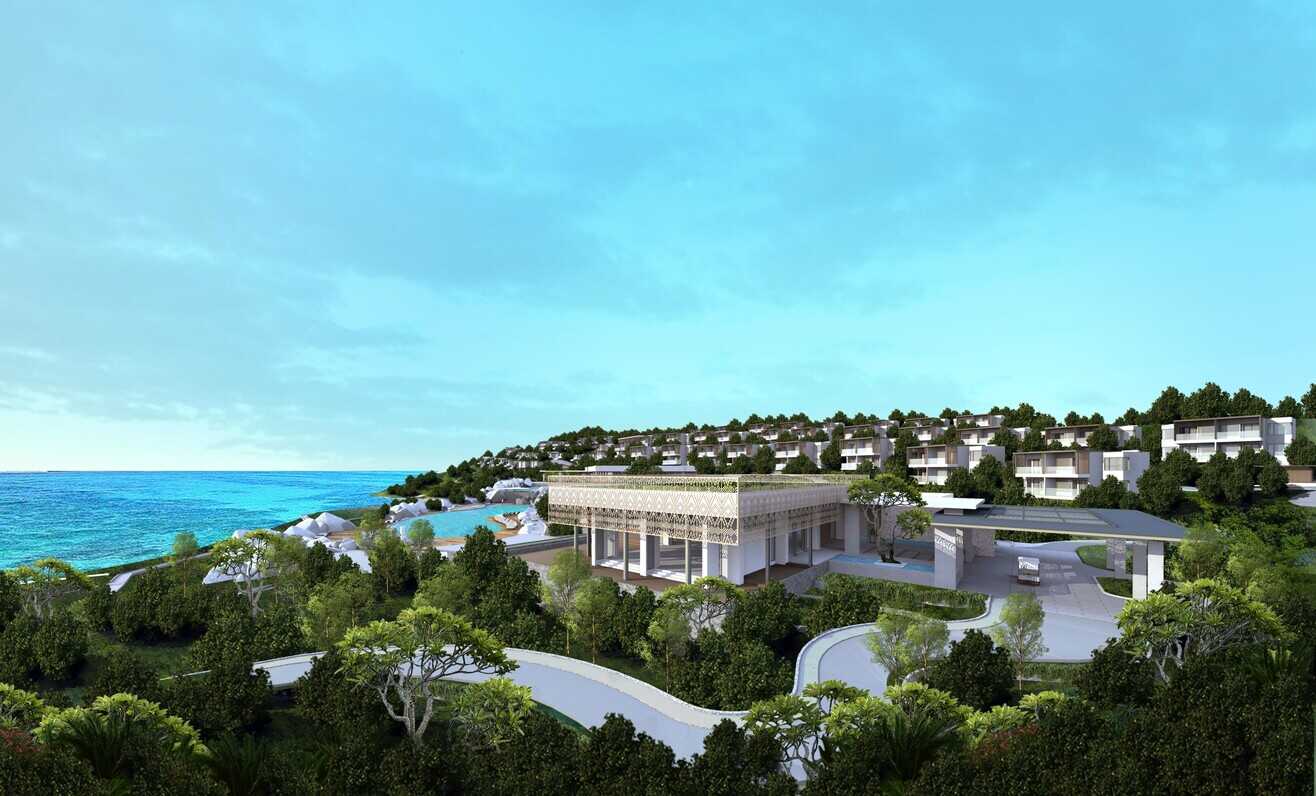 Artist's impression, from Ikhasas, shows what the resort will look like once completed. 
Thailand is another Southeast Asian country where there are no seaplanes presently, but where there are start-ups planning to launch. A notable example is Siam Seaplanes which plans to operate seaplanes to several beachside destinations around the Gulf of Thailand and the Andaman Sea.
Indonesia and the Philippines, both being archipelagos, have the highest concentration of commercial seaplanes in Southeast Asia.
Philippine operator AirTrav is based at metro Manila's Ninoy Aquino International Airport (NAIA) and operates a Cessna Caravan seaplane.
Picture, from AirTrav, shows its Cessna Caravan seaplane. 
"We see growing demand for seaplane services," AirTrav marketing manager, Audrey Ngui, tells Smart Aviation Asia Pacific.
She says AirTrav used to take off from Manila Bay, in downtown Manila, but now uses NAIA, the country's main international airport, because of easy transfers for international passengers flying in and out of Manila. "From the international passenger terminal, we can arrange transfers to our hangar which takes 17-20mins," says Ngui.
AirTrav's main target market is international tourists who want convenience and to maximize their time.
"Our passengers value their time. They don't want to spend so much time travelling to the resort. The seaplane makes the islands more accessible," she says.
AirTrav has regular charter flights each day from Manila to four destinations: Boracay, Coron, El Nido and Puerto Galera. It is also available for ad hoc charters to other destinations in the Philippines.
The Philippines has more than 7,600 islands; give or take a few depending on whether it is low or high tide.
Prior to the advent of seaplane operations, connecting these islands used to be very hard, because travelling involved time-consuming and infrequent sea ferry services, says Ngui.
People can choose to fly commercial airliners, but there are still many tier-two and tier-three destinations that have no direct commercial air links.
"Seaplanes are the best way to connect the Philippines' 7,000 plus islands for a better travel experience," says Ngui.
"If you were to travel from Manila to Coron or El Nido using land transfers and sea ferry, it would take 20hrs but a seaplane only takes 1hr and 20mins. Puerto Galera by land transfer and sea ferry takes four hours from Manila, but by seaplane it only takes 40mins," she says.
Ngui also points out that commercial airports are usually far away from the beach side areas that people want to visit. "It takes a commercial airliner one hour to fly from Manila to the island of Palawan and then another two hours for a land and boat transfer to an island resort."
"The seaplane makes the islands more accessible because you can land on the water right next to the beach and you can enjoy the journey," says Ngui.
"We don't fly too high so people can to see a good view of the islands. Each seat on board the Cessna Caravan has a window for enjoying the view."
"Our pilots are very friendly and talk to the passengers before the flight to explain the sites you will see."
"The AirTrav pilots are trained to interact with passengers. After each flight the pilots will always ask the passengers 'how was the flight?' and the feedback is always that it's great; the passengers say they 'really enjoyed the scenery' and 'it was a comfortable ride'."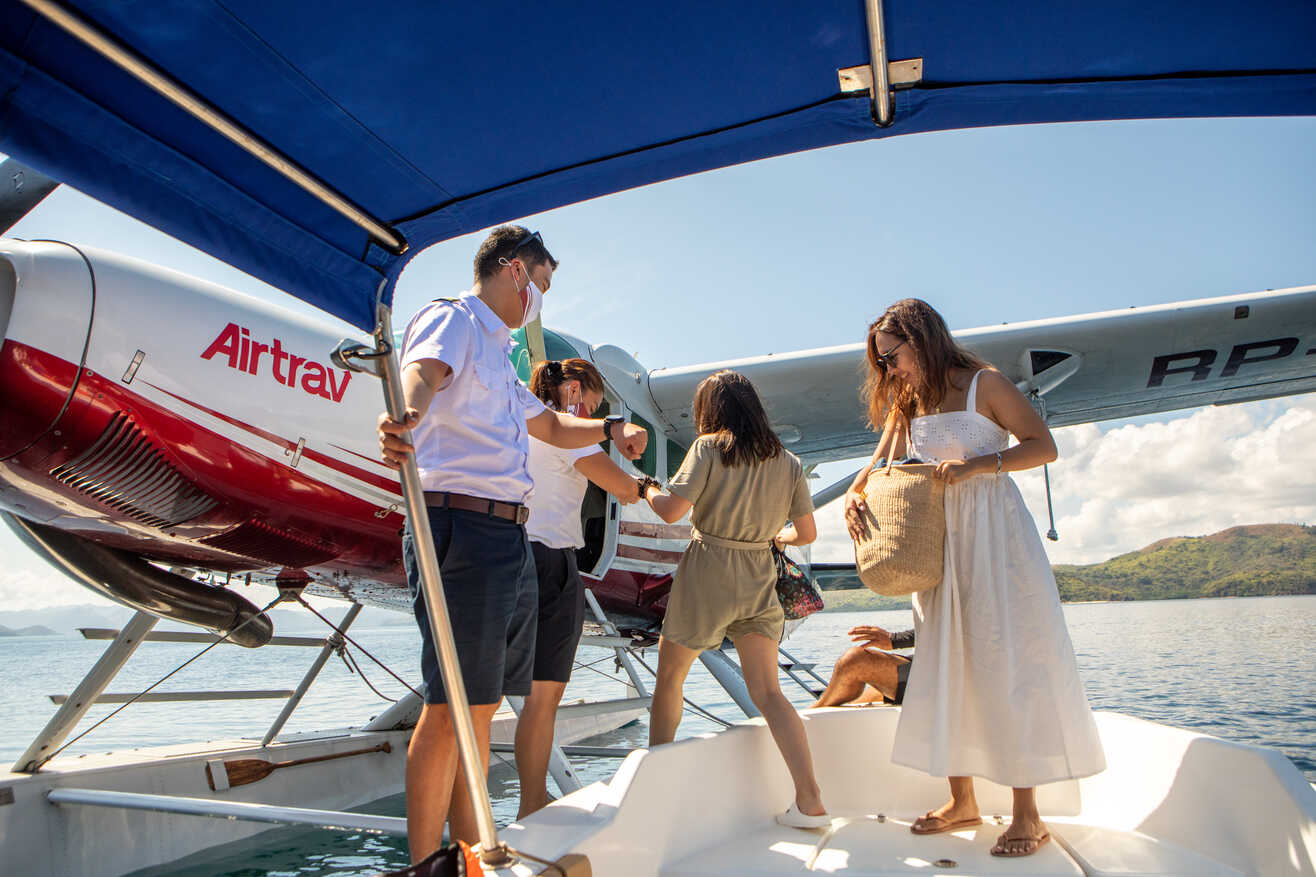 Picture, from AirTrav, showing the aircraft's two pilots helping passengers.
Ngui says: "We chose the Cessna Caravan because of the reputation that Cessna has in the market for making dependable aircraft."
She says the single-engine Cessna Caravan is a value for money product due to its relatively low acquisition and maintenance costs as well as much lower fuel burn.
Ngui says the Cessna Caravan is very prolific in Southeast Asia so it is well supported in terms of customer and maintenance support.
"Our pilots also tell us that the newer model Cessna Caravans have more power and better performance and that the aircraft is fairly simple and predictable to fly."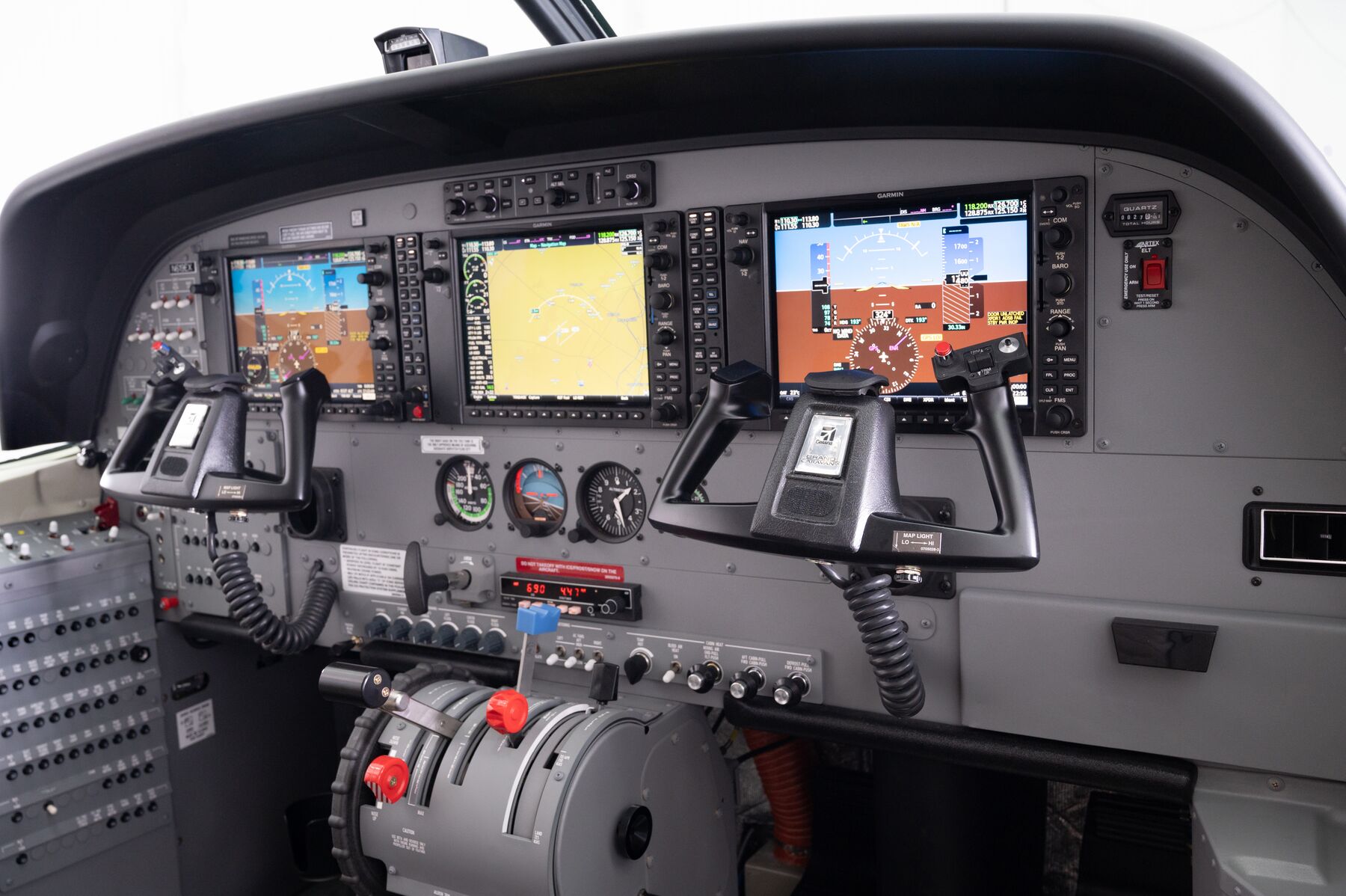 Picture, from Cessna, shows the flight deck of the Cessna Caravan. 
Feature picture, from AirTrav, shows its seaplane in the Phillippines.
Related posts
SUBSCRIBE TO OUR NEWSLETTER