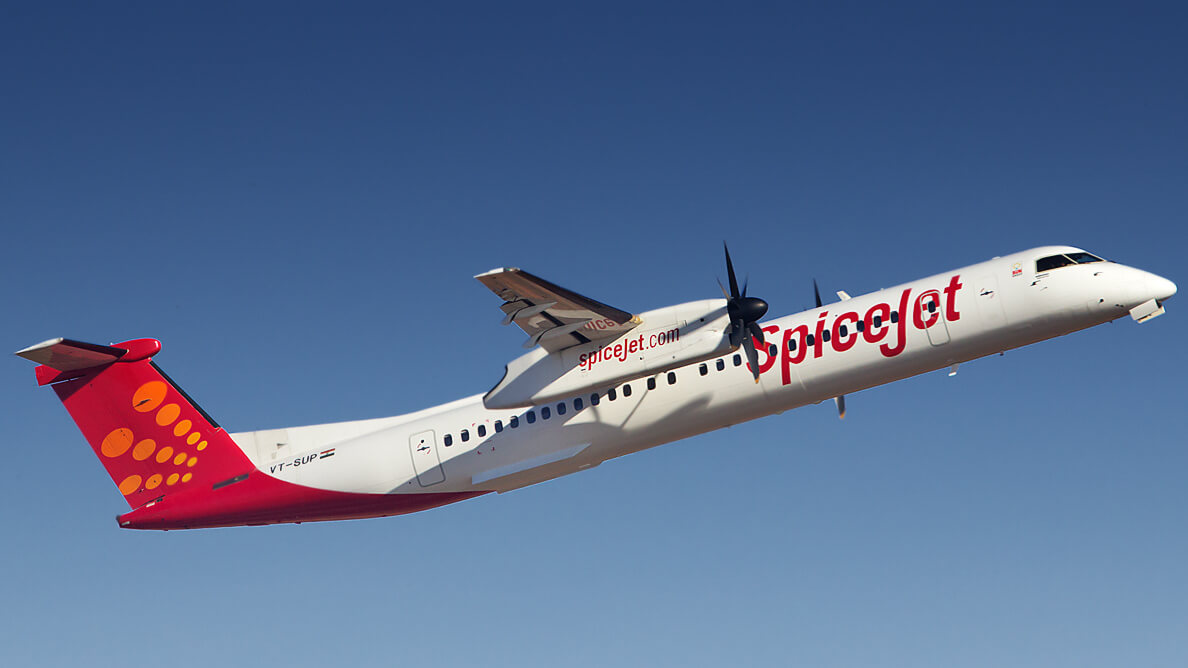 India's SpiceJet is launching some new domestic routes, including one under the UDAN regional connectivity scheme.
SpiceJet says in a statement new domestic routes include a daily service connecting Nashik International Airport with Hyderabad's Rajiv Gandhi International Airport starting 22 July under the UDAN scheme.
Nashik, a Hindu pilgrimage site and major industrial centre, is the fourth largest city in the western state of Maharashtra.
State-owned aircraft-maker Hindustan Aeronautics (HAL) owns Nashik airport which it uses to test military aircraft for the Indian Armed Forces.
SpiceJet says other new routes it is launching, not under the UDAN scheme, include: Nashik–New Delhi, Hyderabad–Jammu, Mumbai–Guwahati, Jharsuguda–Madurai, Varanasi–Ahmedabad and Kolkata–Jabalpur. The new routes will either start this month or early August, it says.
SpiceJet says it will also increase the frequency of its New Delhi–Khajuraho UDAN service to twice-weekly starting 25 July.
SpiceJet is also increasing services on these routes: Ahmedabad–Jaipur, New Delhi–Hyderabad, New Delhi–Dharamshala and Amritsar–Ahmedabad starting late July or early August.
SpiceJet operates Boeing 737s and De Havilland Aircraft of Canada Dash 8-400s.
It says its passenger load factor has been more than 90% for the past 58 months.
Picture Source: Nitin Nair
Related Stories:
India's High Court Dismisses Petition To Cease SpiceJet Operations (19 July)
India's DGCA Summons SpiceJet Over Spate Of Incidents (7 July 2022)
India's SpiceJet Settles Dispute With Credit Suisse Over Engine Maintenance (30 May 2022)
India's SpiceJet Aircraft Delayed At New Delhi Airport Over Monies Owed To ATC (23 May 2022)
India's SpiceJet Faces Full Safety Audit Following Incidents (6 May 2022)
India's SpiceJet Reaches Settlement With Credit Suisse In US$24 Million Lawsuit (1 April 2022)
India's SpiceJet Loses Appeal In Court (12 January 2022)
Davy Lim
Davy is based in Singapore. He is passionate about aviation and has flight experience in various single engine piston aircraft, gliders and seaplanes from his time in the United States. Davy holds a BA in Economics from the State University of New York in Buffalo.
Related posts
SUBSCRIBE TO OUR NEWSLETTER