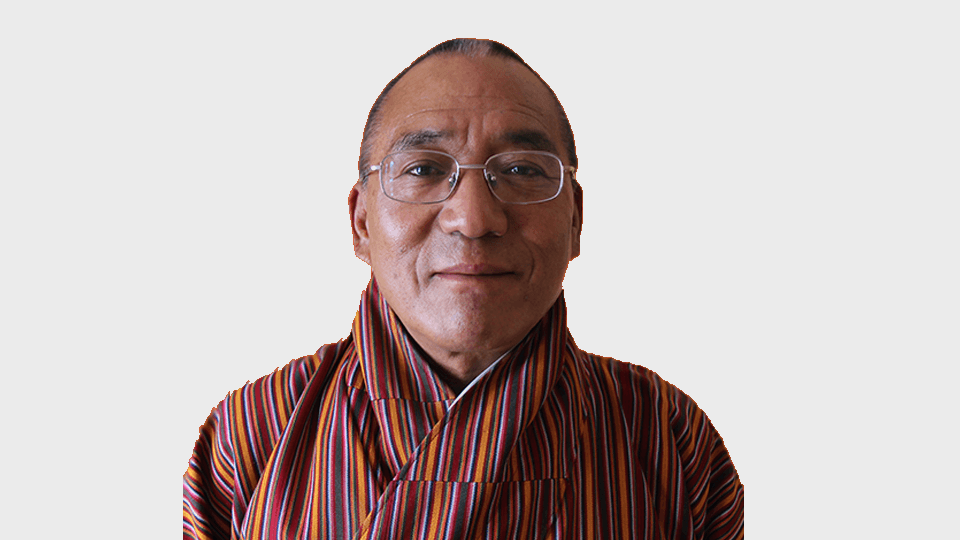 Bhutan's national carrier Drukair plans to convert one of its Airbus A319s to a dedicated freighter to diversify the landlocked nation's logistics capabilities.
Drukair CEO, Tandi Wangchuk, tells Smart Aviation Asia Pacific it plans to use its Airbus A319, local registration A5-RGG, for the aircraft conversion.
Drukair is still finalizing the plan to have the conversion completed by next year's first quarter, probably using US headquartered aviation services provider AAR, he says.
Types of goods
Wangchuk says Drukair's imported cargo will likely be: electronics, garments, medical goods, cosmetic jewellery and seafood.
Drukair will likely export fresh farm produce, cordyceps, and handicrafts, he says.
The mineral resource rich nation of Bhutan is unlikely to transport minerals by air due to the weight, says Wangchuk. Perishable items of high value and low weight are good for air cargo, he adds.
Drukair will likely service existing routes, but is looking at new routes wherever possible, says Wangchuk. He cites destinations such as Bangkok, New Delhi and Singapore when asked about possible freighter destinations.
Lessons from the pandemic
During the pandemic, Drukair received temporary approval from the European Union Aviation Safety Agency (EASA) to carry cargo in the passenger deck using cargo netting, Wangchuk says.
It is of strategic importance to diversify logistics solutions in case of any future emergencies in a landlocked country heavily dependent on land routes, he says.
Bhutan faced difficulty transporting essential items, such as medical equipment, during the pandemic, he says. Transporting goods via roads through multiple countries was hard, he adds.
The converted freighter will help Bhutan get ready for the future and be better prepared, he says.
There are no immediate plans to convert a second aircraft, even though it has a second A319 of similar age, he says, citing the size of Bhutan. Drukair will start operations of the single A319 freighter and see how it goes, he adds.
Market outlook
Wangchuk says domestic travel has more or less recovered, with the domestic network at 60-70% of 2019 levels.
Wangchuk says international travel is still poor because of Bhutan's strict quarantine, testing, and vaccination requirements. The requirements have been loosening recently which is a good sign, he says.
"We hope with the gradual opening, we may be able to use our Airbus A320neo passenger aircraft and A319 freighter better," says Wangchuk.
Drukair received its Airbus A320neo in March 2020, according to its website.
Drukair uses a single ATR 42-600 for its domestic network, which is sufficient as Bhutan's population of 700,000 travels mostly by road, he says.
Aircraft operations are also reliant on favourable weather in the region, often hampered in the summer season due to the monsoon and clouds, he adds.
Drukair total fleet comprises of: three Airbus A319s, one Airbus A320neo and one ATR 42-600, all of which it owns but ownership may change moving forward, says Wangchuk, without elaborating.
Featured picture shows Drukair CEO Tandi Wangchuk (Source: Drukair)
Related Stories;
Bhutan's Drukair Plans Airbus A319 Passenger To Freighter Conversion (12 July 2022)
Druk Air Suspends Domestic Services as Bhutan Goes Into Lockdown (28 December 2020)
Bhutan's Druk Air Replacing ATR 42-500 with ClearVision-equipped ATR 42-600 (21 October 2019)
Davy Lim
Davy is based in Singapore. He is passionate about aviation and has flight experience in various single engine piston aircraft, gliders and seaplanes from his time in the United States. Davy holds a BA in Economics from the State University of New York in Buffalo.
Related posts
SUBSCRIBE TO OUR NEWSLETTER