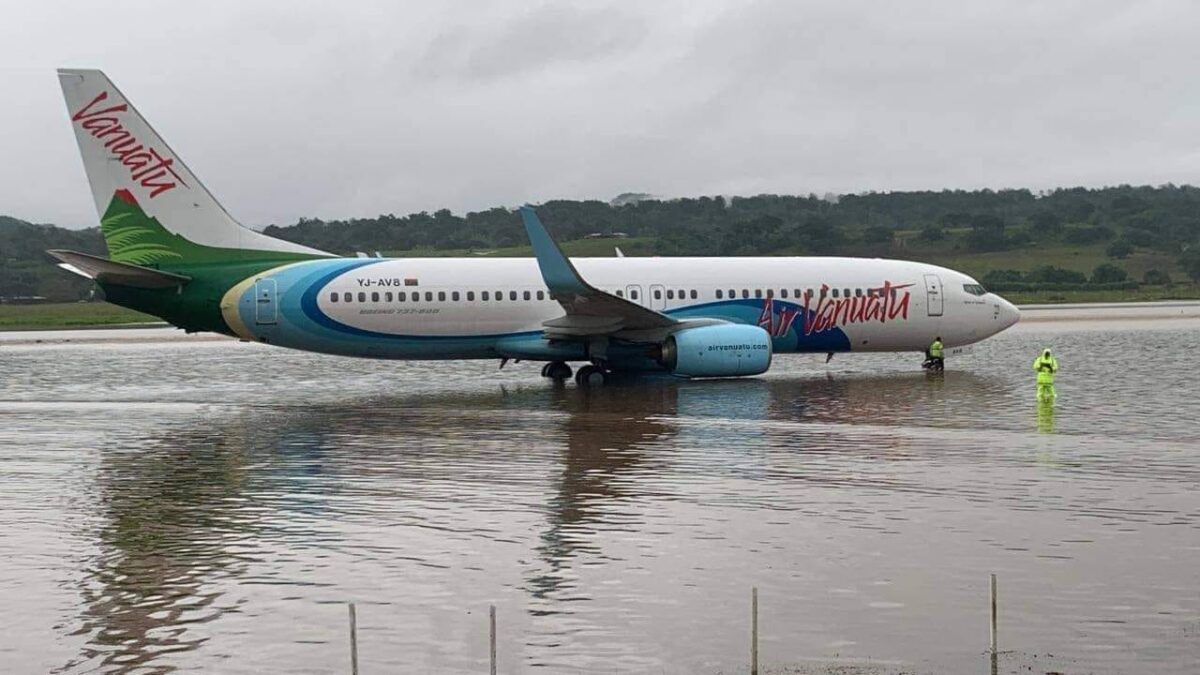 Flights at Vanuatu's main international airport have resumed now that flood waters, caused by a tropical cyclone and blocked drainage system, have receded.
Pictures of the airport, taken soon after Tropical Cyclone Gina hit Vanuatu on 19 May, show the airport's apron and terminal building flooded. Aircraft are also seen stranded with their landing gears submerged in water.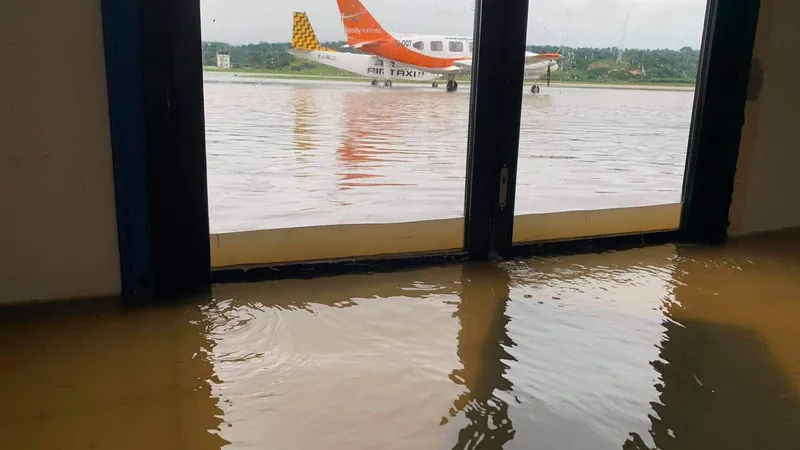 Flooding at the airport terminal (Vanuatu Rainfall and Agro-Meteorology Outlook)
An Air Vanuatu official in Port Vila told Smart Aviation Asia Pacific on 23 May that the flood waters have since receded, but potential damage to aircraft has yet to be determined.
But Air Vanuatu's CEO, Atu Finau, has told local media that some flights have resumed at the airport.
Local paper La 1ère quotes Vanuatu's acting director of civil aviation, Grace Naparau, as saying the airport flooding was caused by a blocked drain.
Featured picture shows an Air Vanuatu Boeing 737 in flooded Port Vilas Airport (Vanuatu Rainfall and Agro-Meteorology Outlook)
Related Stories:
Pacific Island Tourism Unlikely To Return To Pre-COVID Levels In Next Two Years (23 August 2021)
Vanuatu Upgrading Runways to Boost Domestic Travel (8 August 2019)
Davy Lim
Davy is based in Singapore. He is passionate about aviation and has flight experience in various single engine piston aircraft, gliders and seaplanes from his time in the United States. Davy holds a BA in Economics from the State University of New York in Buffalo.
Related posts
SUBSCRIBE TO OUR NEWSLETTER