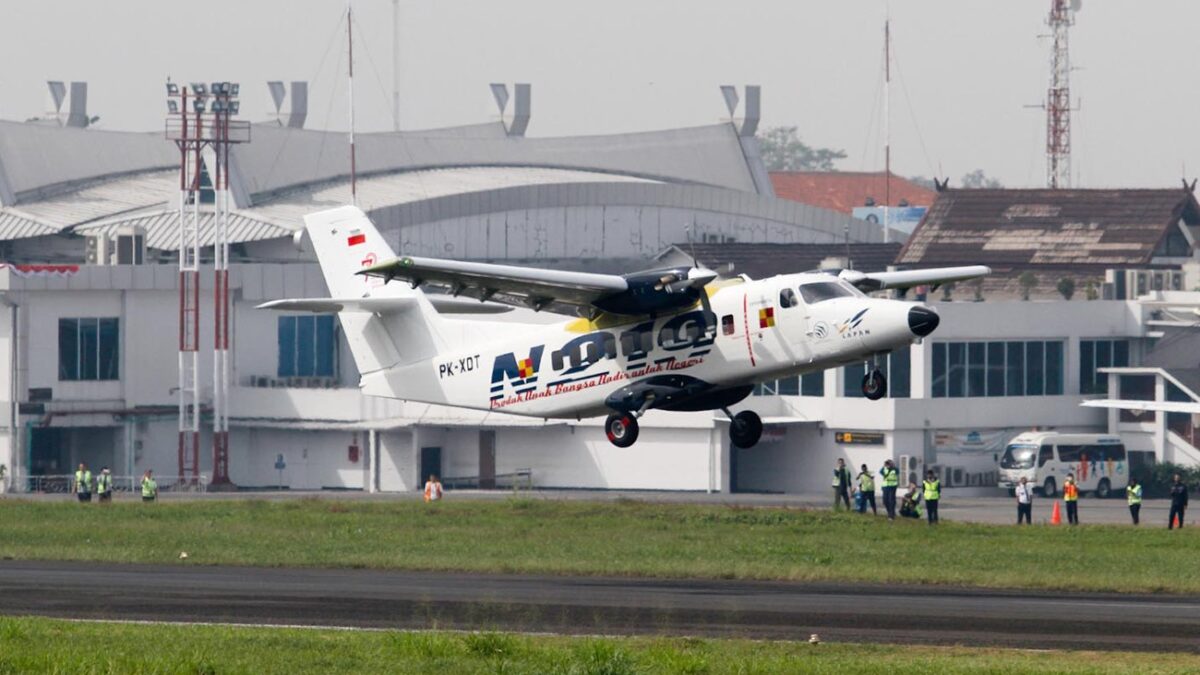 The head of Indonesia's state-owned aircraft manufacturer has vowed to put the country's indigenously developed N219 regional turboprop aircraft into production next year, at least two years since it was certified.
President director of Indonesian Aerospace (IAe), Gita Amperiawan, tells local media that the company plans to put the 19-seat N219 regional turboprop aircraft into production in next year's first half and will build four aircraft 2023 that year and then steadily increase production each year.
He says Indonesia's military, via the Ministry of Defence, has already ordered 10 aircraft and that several provincial governments have expressed an interest in ordering the aircraft for commercial purposes.
The N219 is a 19-seat commercial passenger aircraft, powered by Pratt & Whitney Canada PT6 turboprops, designed to take off and land from short airstrips.
Indonesia's Directorate General of Civil Aviation (DGCA) certified the aircraft in December 2020. Industry sources say the N219 is the first Indonesian-built aircraft to be certified locally and that the DGCA established a certification office in Bandung, where IAe is based, manned by around 30 personnel.
Indonesia has developed other aircraft, such as the CN-235 military transport, but these aircraft were first certified in Europe and then the DGCA validated the certification, they say.
Despite achieving local certification, the N219 has never gone into production. IAe said publicly it needed additional state funding to buy production tooling. IAe also announced it has been deploying engineering resources to develop an amphibious version of the N219.
In late January, Indonesia's minister for state-owned enterprises, Erick Thohir, replaced Elfien Goentoro, president of IAe, with Gita, who was previously IAe director of commerce, technology and development. Gita also formerly worked for Indonesia's air force in a senior role in aircraft maintenance.
Feature picture, from IAe, shows one of the N219 test aircraft used in the certification program.
Related articles:
Indonesian Aerospace Appoints New Head (31 January 2022)
Indonesian Govt Agency To Develop Floatplane Variant Of Indonesian Aerospace's N219 (21 October 2021)
Related posts
SUBSCRIBE TO OUR NEWSLETTER