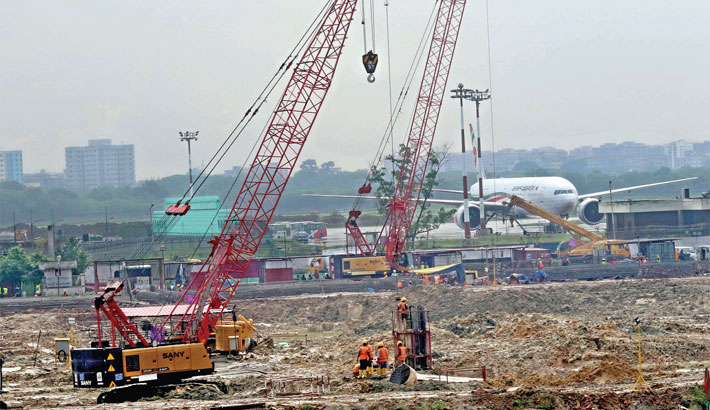 The Civil Aviation Authority of Bangladesh (CAAB) is refusing to issue air operator certificates (AOC) to Air Astra and Fly Dhaka due to capacity constraints at Bangladesh's main airport.
CAAB chairman, Muhammad Mafidur Rahman, tells Bangladesh's Daily Star newspaper that it has told Air Astra and Fly Dhaka to go slow in preparing for launch, including procurement of aircraft.
He says CAAB is delaying granting an AOC to the two start-ups, because of capacity constraints at Dhaka's Hazrat Shahjalal International Airport (HSIA).
Rahman also says it has told each carrier than when they start flying, to avoid using HSIA.
"Once the situation becomes normal after the completion of the construction and expansion of the taxiways, we will consider the matter," he says.
The runway at HSIA has been closed from midnight to 8:00hr each day, since 10 December, for construction and expansion of taxiways to the airport's two passenger terminals, says the report.
It means when the airport is open to flights, the apron area is congested as are the passenger terminals, it adds.
Air Astra has said publicly it hopes to launch operations in September. In recent weeks, it has unveiled its first two aircraft: ATR 72-600s.
Fly Dhaka is positioned as a low-cost carrier and has said publicly it plans to operate Airbus A320s.
Feature picture, from Daily Sun, shows construction at the airport. 
Related articles:
Bangladesh Start-Up Air Astra Unveils Second ATR 72-600 (23 August 2022)
Civil Aviation Authority of Bangladesh Delays Launch Of Two Start-Ups (16 March 2022)
Bangladesh To Add Two More Domestic Airlines Next Year (22 November 2021)
Related posts
SUBSCRIBE TO OUR NEWSLETTER