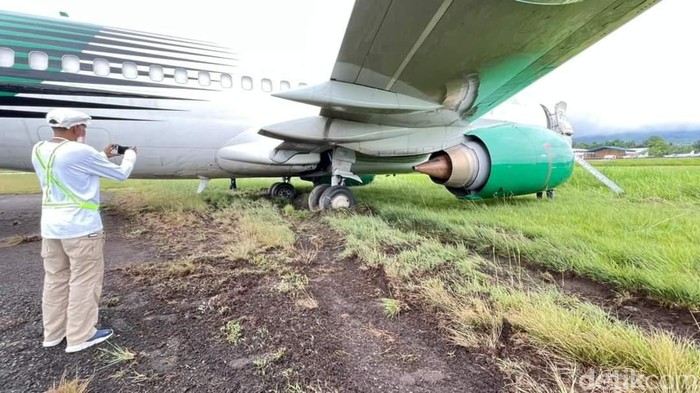 A Boeing 737-300 freighter operated by Indonesian cargo carrier Jayawijaya Dirgantara Airlines skidded off the runway at the airport that serves West Papua's capital Jayapura.
Indonesia's state-owned news agency Antara says the 737-300 freighter, local registration PK-JRB, overran the runway after landing and ended up with its front landing in soft ground at Jayapura's Dortheys Hiyo Eluay International Airport, formerly known as Sentani International Airport.
There were no casualties reported.
The incident occurred at around 930hr local time on 22 October after the freighter completed a flight from Wamena, a remote hill town in West Papua's highlands, it says.
The aircraft was extracted from the soft ground at around 12:00hr local time and the airport was fully operational at 12:50hr, says the report, adding that no other flights were affected by the incident.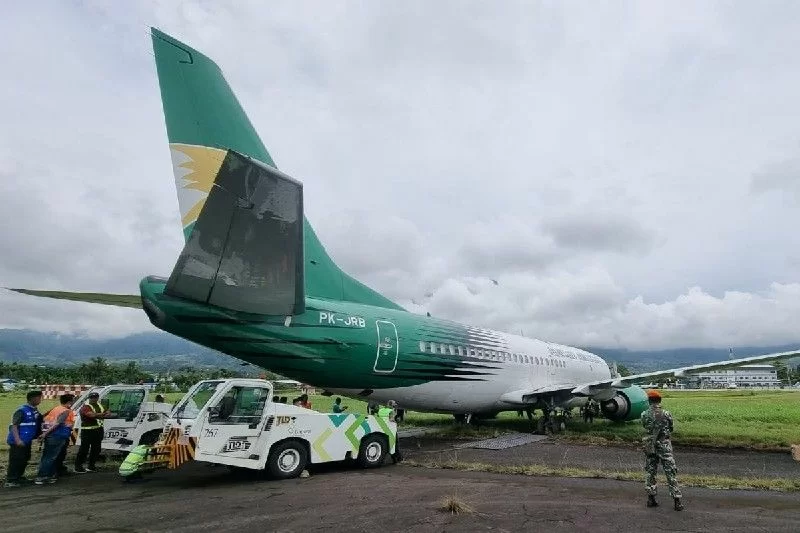 The cargo airline Jayawijaya Dirgantara is based at Jayapura's airport, which has a 3,000m-long runway (9,843ft), and it serves primarily the Jayapura-Wamena route. Its fleet comprises of two Boeing 737-200 freighters and one 737-300 freighter.
It had an incident in 2018 where one of its 737-200 freighters skidded off the runway at Wamena Airport causing one of the engines to come off.
Jayawijaya Dirgantara derives its name from the Jayawijaya Mountains and Jayawijaya regency where Wamena town is located. The town only has a population of around 65,000 but those living in the surrounding Baliem Valley total around 300,000; making it the most populated region of West Papua. Despite that, town and valley are in a very remote area that is only accessible by air.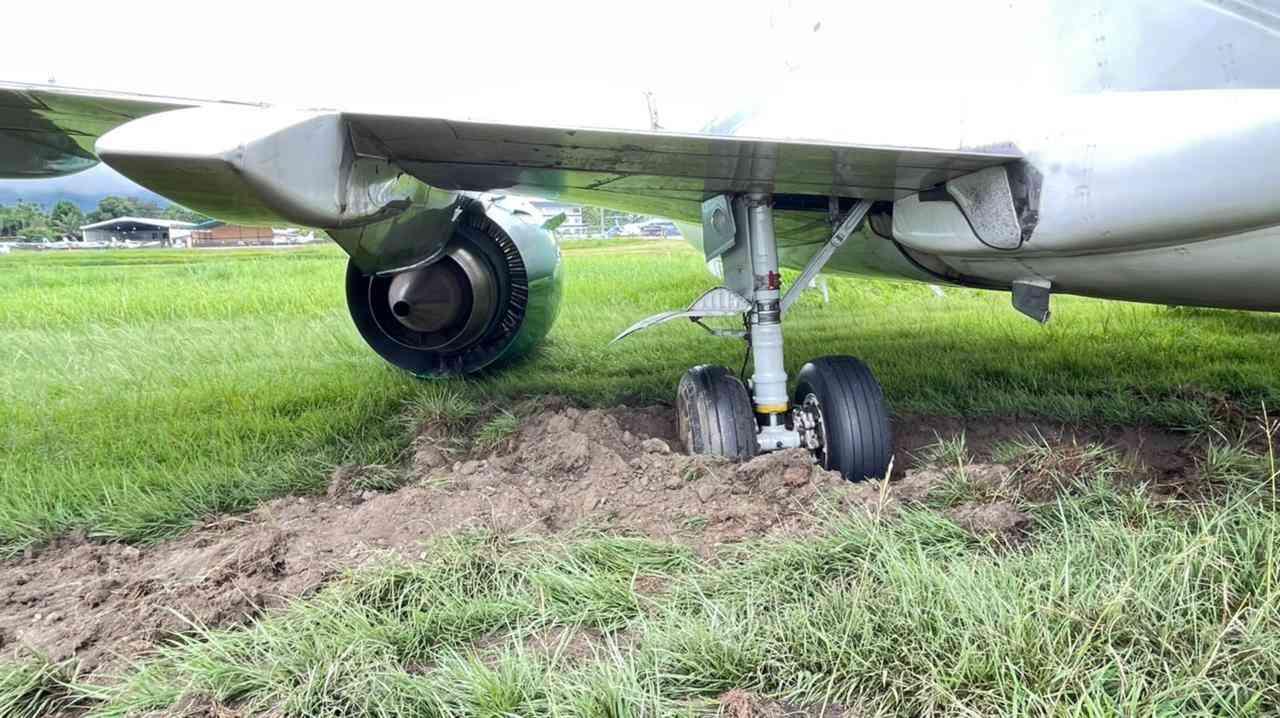 Related posts
SUBSCRIBE TO OUR NEWSLETTER