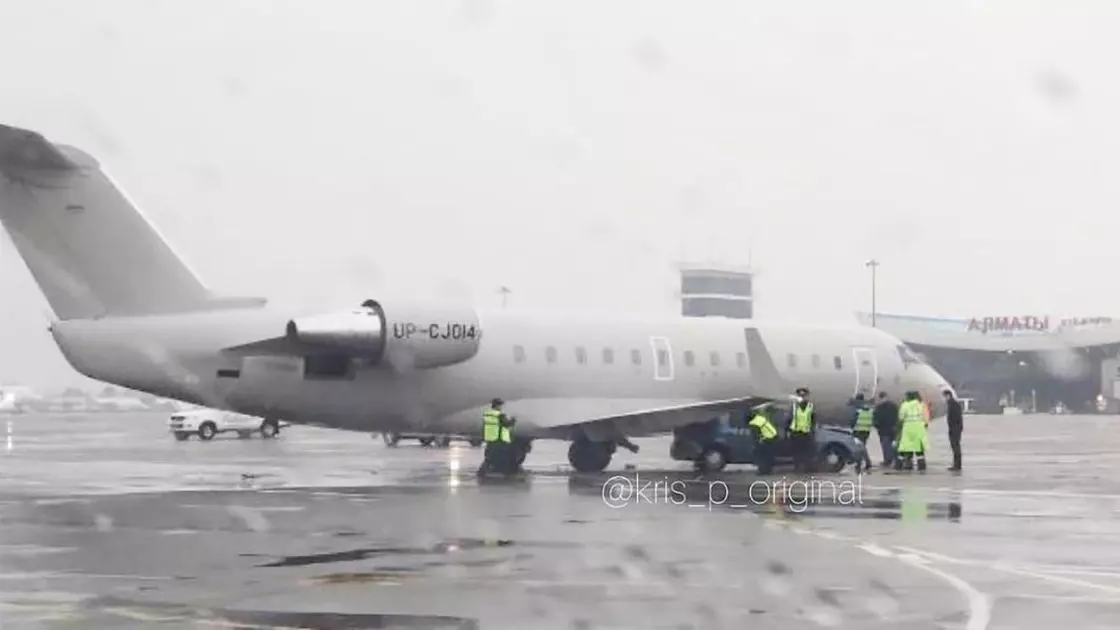 A Bombardier CRJ200 operated by Kazakhstan commercial charter operator Flyjet.kz hit a car while taxiing near the passenger terminal at Almaty International Airport.
A report from Kazakhstan news portal Nur.kz quoting the Transport Police Department says the CRJ200 struck the car at 06:43hr local time on 22 October after completing a flight from Baku, the capital of Azerbaijan.
Pictures of the incident show the car near the passenger terminal and stuck under the wing of the aircraft, local registration UP-CJ014. Fleet data, available online, shows Flyjet.kz has been operating the 16 year-old aircraft since 2017.
The report says the police are investigating the incident under Kazakhstan's criminal code for violation of traffic safety rules.
Picture credit: instagram.com/kris_p_original
Related posts
SUBSCRIBE TO OUR NEWSLETTER