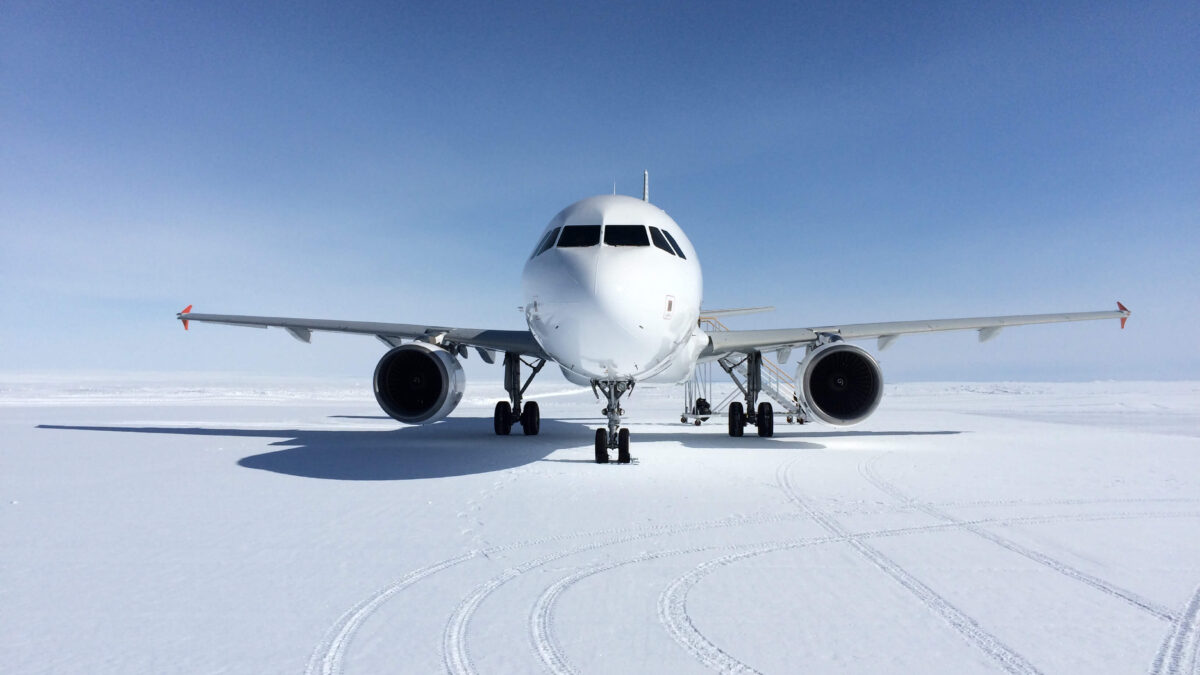 It takes a unique breed of aircraft pilot to navigate the treacherous ice continent – which has freezing temperatures, rapid changing weather and a featureless landscape – creating a challenging feat, not for the faint-hearted.
Duncan Mackay, Skytraders general manager of sales and marketing, tells Smart Aviation Asia Pacific that for the past two decades the company has been providing specialist air services to Australian Antarctic Division, Australia's research organization for Antarctica and the Southern Ocean.
It currently operates specially-equipped Airbus A319s between Australia and Antarctica.
The aircraft are fitted with polar navigation capability and have additional fuel-tanks, giving the aircraft the ability to fly to Antarctica and back without refueling.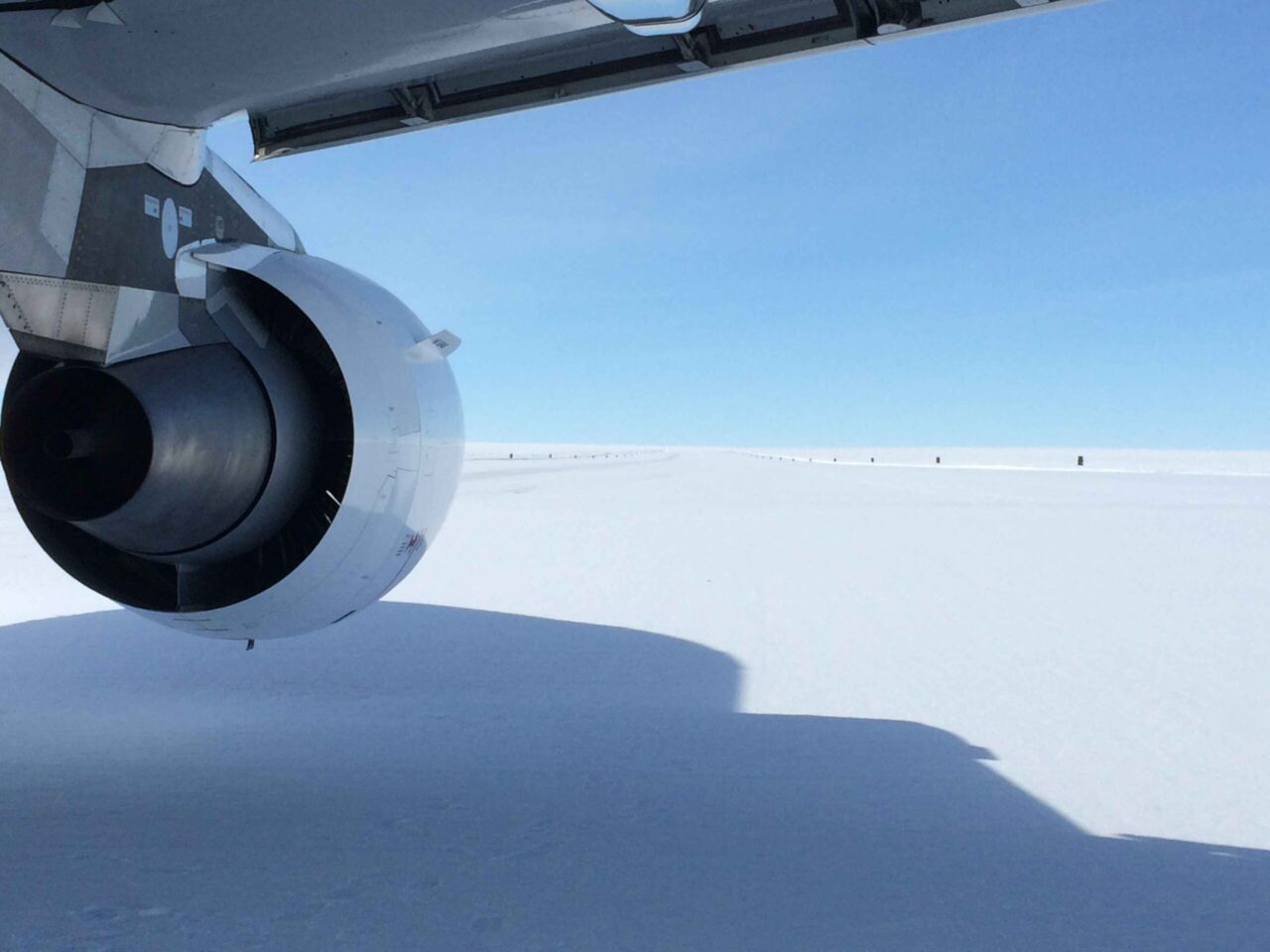 "With the A319 there is 'no point of no return'", says Mackay, adding that this is crucial for safety. For example, it means the aircraft can return to its point of origin if there is a sudden change in weather. 
The aircraft has onboard stairs built-in as well as modifications to support medevac, such as a medical stretcher loading system, Life-Port system and Isoark Isolation Chamber.  
Mackay says the experience of the pilots makes up the core of the unique operation. 
"Our A319 captains started with us on the CASA C212," says Mackay, referring to an aircraft Skytraders operated in the past for short-haul flights within Antarctica. 
"The captains, because of their extensive Antarctic experience, form a strong leadership group that then impart their experience and knowledge onto the first officers," he adds. 
Mackay says their captains have 15 years' experience on average flying in Antarctic conditions and collectively more than 150 seasons and around 20,000 combined flight hours flying to and within Antarctica. 
Mackay says: "Because the journey can be so arduous, Antarctic pilots have a certain personality and adventurous character. Some have experience flying in remote locations within Africa. Others are ex-Australian Royal Flying Doctor Service pilots."
"Our organization developed a philosophy of self-reliance over the years and our people – pilots, engineers, etc – are good at adapting to changes."
Along with remoteness and lack of ground infrastructure, Mackay says two other major challenges pilots face in Antarctica is the unpredictable weather and the large swathes of featureless terrain.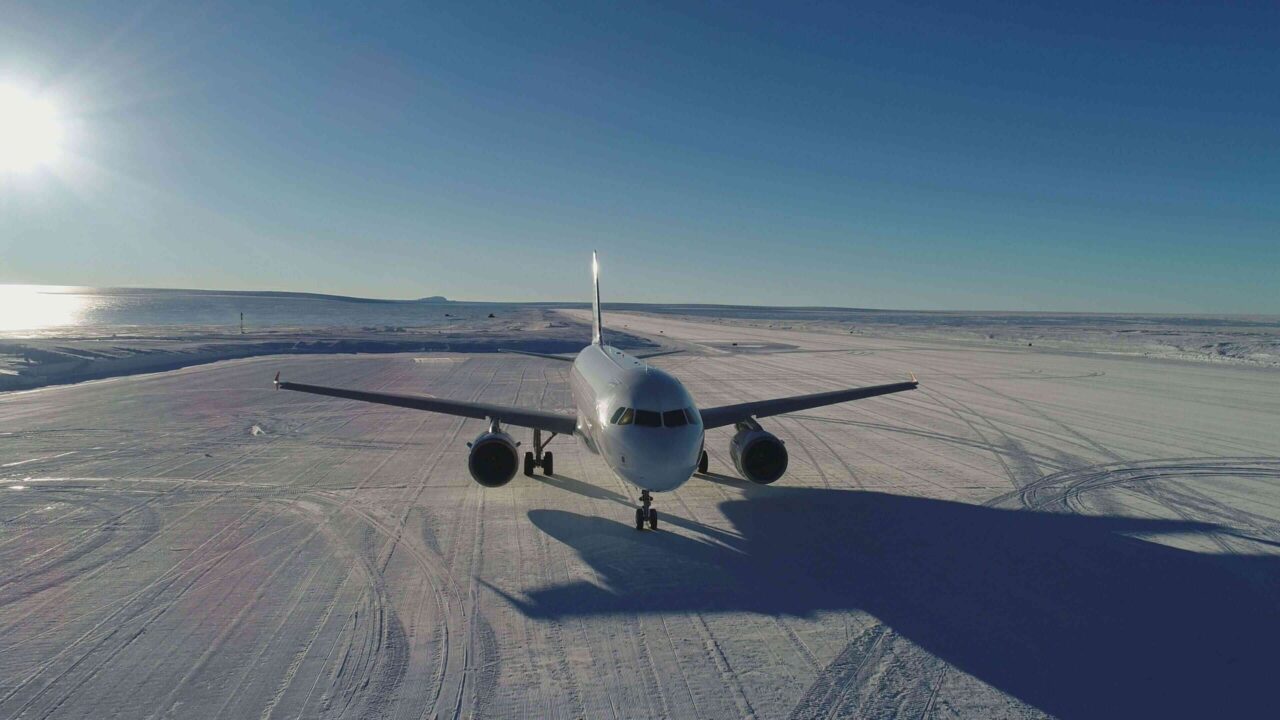 "Weather is a critical factor to ensure that the operation runs smoothly," says Mackay, adding that Antarctic pilots read weather reports regularly.  "With the amount of time they spend on understanding weather conditions, some could even become meteorologists," he quips. 
"From a visual standpoint, flying there is difficult since the continent, once away from the coast, does have large swathes featureless landscape."
The ice covering Antarctica is nearly 2,200m (7,200ft) thick on average, enough to cover most of the continent in a flat blanket of ice, with the exception of the highest mountain peaks. 
Mackay says: "Some areas might create optical illusions. Often, pilots have to just pick up certain shapes from the 'vast white land' as markers, and this boils down to their years of experience."
"Dedication is another trait that our pilots have. Everyone lives within one hour of the airport. Should there be a need for rapid emergency response or medevac, they can be up in the air as soon as possible," he says.
The airline operates the A319s from Australia, primarily from Hobart, to Antarctica but also does flights from Cape Town and Christchurch. 
It is about 1,840nm from Hobart to Wilkins Runway, the ice runway that Australia maintains. 
Skytraders has approval for extended-range twin-engine operations (ETOPs), a must for any air operator flying to Antarctica. Mackay says the airline's A319s also have approval for low-altitude flying.
He says: "There is a lot of cooperation between nations (operating within Antarctica) with regards to asset sharing. We do have international expeditioners onboard our flights as well, not just Australians."
"In terms of flight frequency, we fly approximately 20 flights a year carrying passengers, equipment and supplies."
Skytraders began over 40 years ago as an exporter of beef, fruits and other produce operating out of Australia to the Middle East and Japan. Subsequently, it won a tender in 2002 for intercontinental Antarctic flights and to design and develop a new air transportation link between Australia and Antarctica. 
The airline is the first to land Airbus jet aircraft in Antarctica and it was also the first to operate CASA 212 aircraft in Antarctica. For the C212, which is a military transport that is also a FAR25 transport aircraft, Skytraders developed and certified a retractable ski system. 
Besides aircraft capability and pilot experience, Mackay highlights that runway conditions are crucial.
"There are mainly three types of runways in Antarctica: compressed snow, blue ice and sea ice runways. The runway team will do maintenance on the runways, checking its friction levels and ensuring that there is not any excessive melt, so that the aircraft can land safely," says Mackay. 

"When we first started, we could only fly from November to February, but with the advancement in capabilities, now we can fly from as early as August to as late as April."
"We have done many emergency medevac flights over the years, so our ability to land in Antarctica in challenging conditions, including landing in darkness in the Antarctic mid-winter, has meant our capabilities have grown to year-round essentially."
It has been widely reported that Australia is considering building a stone runway and if that happens, it would facilitate year-round flying to Antarctica. 
Skytraders has redeployed its two C212s to mainland Australia in support of the Australian Department of Defense. Intra-Antarctic flights are currently served by other operators that use Basler BT-67 and De Havilland Canada Twin Otter aircraft. These are unpressurized aircraft, so are restricted to low-altitude flying and are unable to fly above the weather. 
Mackay says Skytraders sees an opportunity for a new generation of turboprop on the continent. 
He says Airbus Military CN235 and C295 would be well-suited for intra-Antarctic flights because each is pressurized, has a rear-ramp door and good payload and range.   
"Cargo can be loaded through the ramps, aerial drops can be done as well, so this could be an opportunity," he says.
"Antarctica is at the forefront in the study of climate change. The work done there has never been more important, so we are proud to support the Australian Antarctic Division's work," he adds.
Click on this photo for more videos and information on Skytraders' Antarctica operations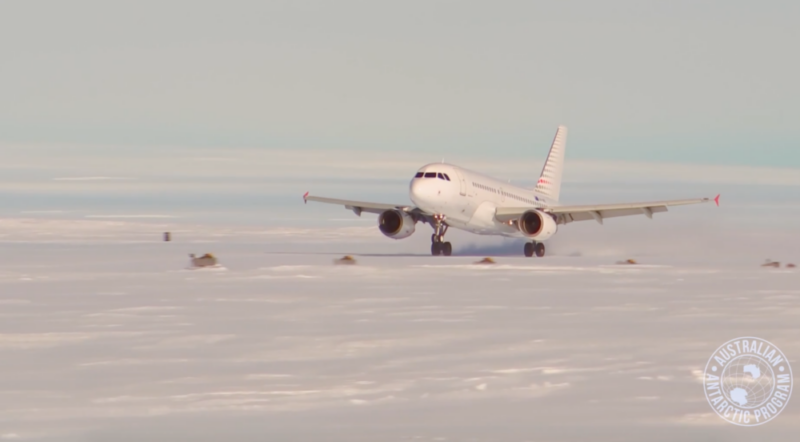 Picture Source: Skytraders
Related Stories:
Interview With Robert DeLaurentis Who Flew A Turbo Commander 900 To The South Pole, Becoming First To Do So Non-Stop Using A Turboprop (21 January 2021)
Ong Jeng Yang
Based in Singapore, Ong Jeng Yang has more than four years of experience working in the media industry.
Related posts
SUBSCRIBE TO OUR NEWSLETTER