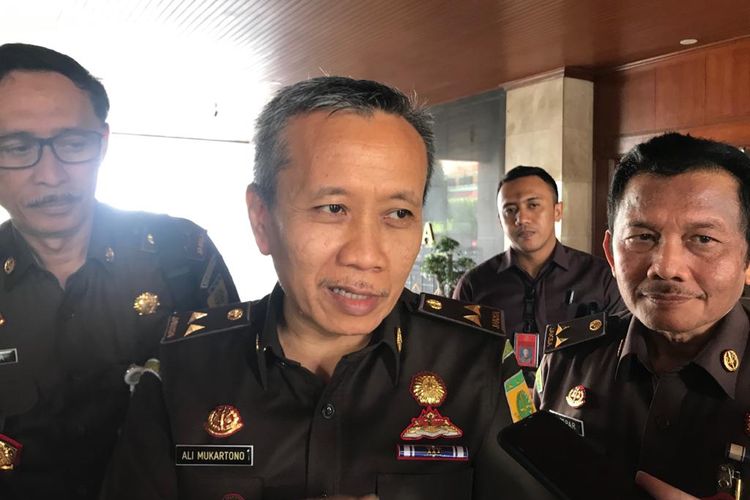 A senior Indonesian government official, responsible for investigating corruption and other crimes, has confirmed that the authorities are now investigating allegations of corruption at Garuda Indonesia involving some aircraft financing and lease deals.
Indonesia's deputy attorney general for special crimes, Ali Mukartono, tells Indonesian news outlet Republika.co.id that a team of investigators in the attorney general's office is investigating information that has come to light involving alleged corruption pertaining to some aircraft financing and lease deals at the national carrier.
Republika, which is in print newspaper and online, is one of Indonesia's leading news organisations.
"Yes, it's an investigation. It's related to leasing (and financing), aircraft rental," he told Republika.co.id when asked today.
He declines to say more – arguing the investigation is still in the early stages – but adds the investigations comes under Article 3 of Indonesia's Corporate Corruption Act. Information online shows that a criminal act, under Article 3, is when a recipient knows or should have known that the gift or promise they received was given with corrupt intent.
Indonesia's deputy minister for state-owned enterprises, Kartika Wirkoatmodjo, recently disclosed that Garuda Indonesia is technically bankrupt because it is billions of US dollars in debt.
The national carrier is now negotiating with creditors, including its 32 aircraft lessors, to restructure its debt and avoid liquidation.
Wirjoatmodjo has said publicly that Garuda's main problem is its leasing costs are beyond reasonable and it has too many aircraft types in its fleet.
Indonesian politicians and the media have questioned why Garuda has often paid higher lease rates than other airlines.
Garuda Indonesia has been investigated before for corruption. Indonesia's Corruption Eradication Commission (KPK) successfully prosecuted Emirsyah Satar who was Garuda Indonesia's CEO from 2005 to end of 2014. Early last year Satar was sentenced to eight years jail for corruption and money laundering in relation to the purchase of Airbus aircraft and Rolls-Royce engines.
Feature picture, from Kompas.com , shows Indonesia's deputy attorney general for special crimes, Ali Mukartono, doing a door stop interview with journalists in Jakarta.
Related Stories:
Garuda Indonesia Responds To Queries On Why It Pays Higher Aircraft Lease Rates (8 November 2021)
Another Creditor Sues Garuda Indonesia (26 October 2021)
Indonesian Court Gives Garuda Indonesia Some Financial Respite (21 October 2021)
Govt Says Garuda Indonesia Being Liquidated Is A Possibility (19 October 2021)
Related posts
SUBSCRIBE TO OUR NEWSLETTER