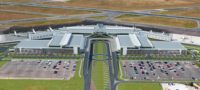 Fees at many regional airports in Australia and the need for better coordination between Australia's aviation safety regulator and industry are likely to be two of the 'hot topics' at the upcoming Regional Aviation Association of Australia (RAAA) national convention.
"We need to have just, consistent and fair regulation," says Alliance Air, managing director, Scott McMillan, adding that the long list of civil aviation regulations in Australia makes it hard for smaller operators to make a profit. McMillan is also vice chair of the RAAA which is holding its national convention on the Gold Coast on October 25-27.
McMillan says the cost of operating to some regional airports in Australia is prohibitively expensive. "The cost of operating to some regional airports is just eye watering. The fees and charges they impose, is just ridiculous."
McMillan cites Cloncurry Airport, in northern Queensland, as an example saying the airline was recently notified that the airport charges will be A$50 (US$40) per passenger. "It means for us, the cost is A$5,000 in airport charges each way," he says referring to the fact it operates 100-seat Fokker 100s there.
McMillan says airport fees and charges accounts for 30-40% of Alliance's operating costs, which he argues is too high.
He says high fees and charges at many regional airports, coupled with the current regulatory regime, has led to a situation "where there has been a large decrease in air services in regional Australia."
Leithen Francis
Leithen is based in Singapore and has over 17 years' experience working for news organisations. He is the former deputy Asia editor of Flightglobal and the former Asia editor of Aviation Week. Leithen has a BA in journalism from RMIT University in Melbourne, Australia.
Related posts
SUBSCRIBE TO OUR NEWSLETTER