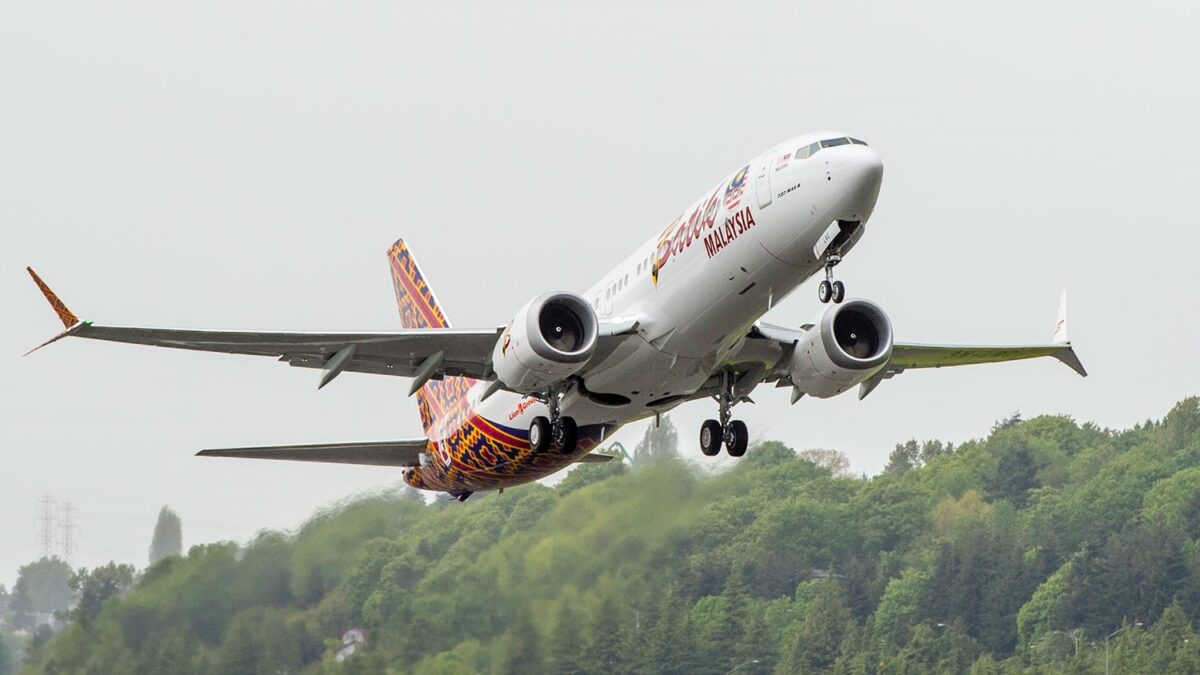 Malaysian full-service carrier Batik Air, which is part of Indonesia's Lion Air Group, has received its first 737 MAX 8 aircraft and plans to have 17.
Irish lessor Aergo says it has delivered the first of eight 737 MAX 8 aircraft to Lion Air Group and that the first aircraft was allocated to Batik Air Malaysia.
The first aircraft has manufacturer serial number 43016, it adds.
CEO Aergo, Fred Browne, says the eight deliveries will be completed in the coming months.
Batik Air, which formally rebranded itself from Malindo Air, held a ceremony yesterday in Kuala Lumpur where it promoted its rebranding and induction of the Boeing 737 MAX 8.
Batik Air will look to induct 17 Boeing 737 MAX 8, Batik Air Malaysia CEO, Mushafiz Mustafa Bakri, said at yesterday's ceremony.
Batik Air is also talking to Malaysian and US regulators so it can receive Boeing 737 MAX 9 and plans to receive the first four by next year's first quarter, he tells Flightglobal.
Featured photo shows Batik Air's Boeing 737 Max 8 MSN 43016, local registration 9M-LRG (Source: Aergo)
Related Stories:
Malaysia's Malacca International Airport Resumes Operations In June With Batik Air Flights To Penang (31 May 2022)
Malaysia's Malindo To Add 737s Following Rebranding (12 May 2022)
Malaysia's Malindo Air Downsizing Further (20 October 2020)
Davy Lim
Davy is based in Singapore. He is passionate about aviation and has flight experience in various single engine piston aircraft, gliders and seaplanes from his time in the United States. Davy holds a BA in Economics from the State University of New York in Buffalo.
Related posts
SUBSCRIBE TO OUR NEWSLETTER