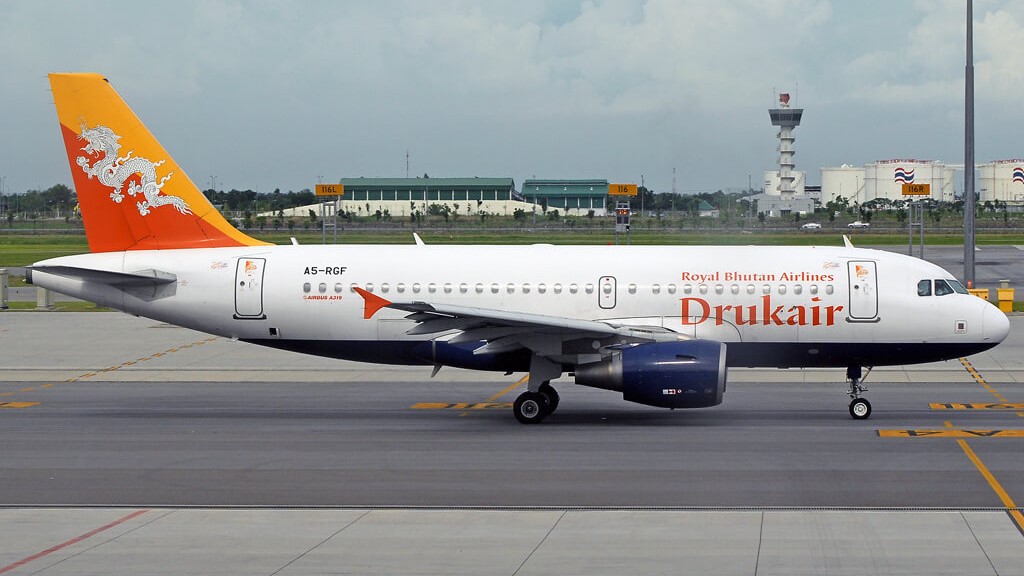 Bhutan's Drukair Plans Airbus A319 Passenger To Freighter Conversion
Davy Lim, 12 Jul 2022
1 min

read
Bhutan's national carrier Drukair plans to convert an Airbus A319 in its fleet to a freighter due to changing market conditions.
Drukair has three A319s and will convert one of its older ones, that is 18 years of age, into a freighter, Tandi Wangchuk, CEO of Drukair, tells German aviation publication Aero Telegraph, adding that the airline is speaking to freighter conversion companies.
It has a second aircraft, that is also 18 years of age, but it will keep this as a passenger aircraft, he says, adding that it lacks the money to get a newer A320.
Drukair did receive an Airbus A320neo just as the pandemic hit but now has too much capacity, says Wangchuck. This partly explains why one A319 is becoming a freighter, he says.
The other reason is that the pandemic highlighted how land-locked countries like Bhutan cannot rely solely on road transport for cargo transportation, says Wangchuk, referring to how some land borders were closed.
Drukair has been using belly-hold space to cater to air cargo, but is reaching the limits of this, he adds.
Picture Source: Jakkrit Prasertwit
Related Stories:
Druk Air Suspends Domestic Services as Bhutan Goes Into Lockdown (28 December 2020)
Bhutan's Druk Air Replacing ATR 42-500 with ClearVision-equipped ATR 42-600 (21 October 2019)
Davy Lim
Davy is based in Singapore. He is passionate about aviation and has flight experience in various single engine piston aircraft, gliders and seaplanes from his time in the United States. Davy holds a BA in Economics from the State University of New York in Buffalo.
Related posts
SUBSCRIBE TO OUR NEWSLETTER