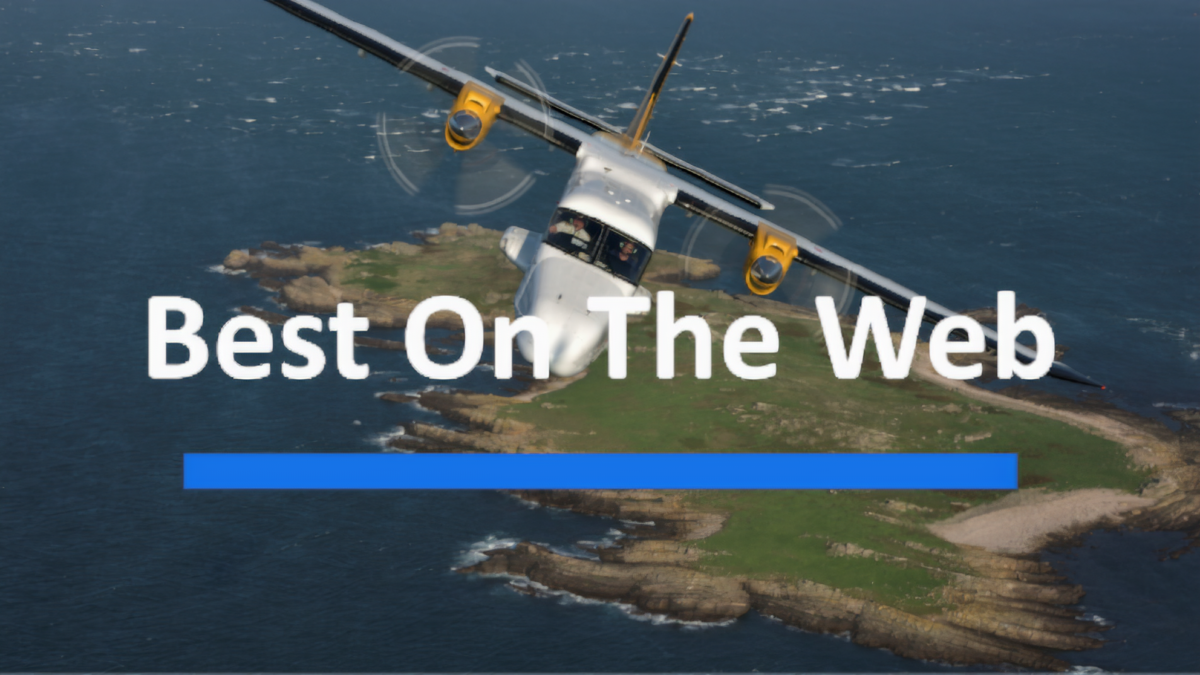 Best on the Web | September 2019
Edward Eng, 26 Sep 2019
2 min

read
Remains Found From Twin Otter Crash In Indonesia
Antara News
The human remains from a Rimbun Air Viking Air Series 400 Twin Otter – which crashed into a hill in Indonesia's Papua province earlier this month – have been found. All four people died on board the aircraft, which was carrying about 1.6 tons of rice for the Indonesian Bureau of Logistics. It was flying from Timika to Ilaga, a small farming town further inland in Papua.
Jetstar Axes New Zealand Q300 Regional Routes
Stuff NZ
Jetstar New Zealand is ending its Bombardier Dash 8-300 turboprop operation in New Zealand on 30 November, says Jetstar New Zealand CEO Gareth Evans says, adding that the airline's New Zealand turboprop operations have been loss-making for several years.
Sarawak Tourism Minister Expects Tourism Growth as Royal Brunei Airlines Starts Borneo Services
Brunei Post
Sarawak's minister for tourism, arts and culture, Abdul Karim Rahman Hamzah, says the east Malaysian state is expecting a growth in tourism as Royal Brunei Airlines(RBA) ramps up regional services from its capital, Bandar Sri Begawan.
Abdul Karim says RBA's international network will bring in more tourists from China, Korea, Japan, Australia and Europe, who can now get to the East Malaysian state by connecting through Brunei instead of Kuala Lumpur, in Peninsular Malaysia. The Sarawak government is also working with an undisclosed airline to start services from Shenzhen and Jakarta to Kuching, he adds.
India's SpiceJet Announces Aggressive Regional Expansion
Business Today
Indian low-cost carrier SpiceJet has announced 46 new flights to its domestic network, as well as a new daily service from Mumbai to Rajkot, in the western state of Gujarat. Adding Rajkot will mean the airline has 54 domestic destinations in its route network.
SpiceJet's managing director, Ajay Singh, says the airline's move is in line with its core strategy of connecting the country with low-cost services. It will continue using a fleet of Boeing 737 NG and Bombardier Q400 turboprops for these routes, Singh adds.
Air Vanuatu Reportedly Looking to Start Flights to Tahiti
RNZ
Air Vanuatu is reportedly looking to start flights to Tahiti in the South Pacific. Local media say this topic was broached by a visiting delegation from Vanuatu, which included both Air Vanuatu and Vanuatu Airports Limited. The delegation met the minister-in-charge of aviation, Jean-Christophe Bouissou, who was accompanied by Air Tahiti, the reports say.
Edward Eng
Edward is based in Singapore. He writes stories on regional aviation across the Asia-Pacific region and has a background on covering socio-political issues. Edward holds a BA (Hons) in Philosophy, Politics and Economics from the University of Warwick in the UK.
Related posts
SUBSCRIBE TO OUR NEWSLETTER