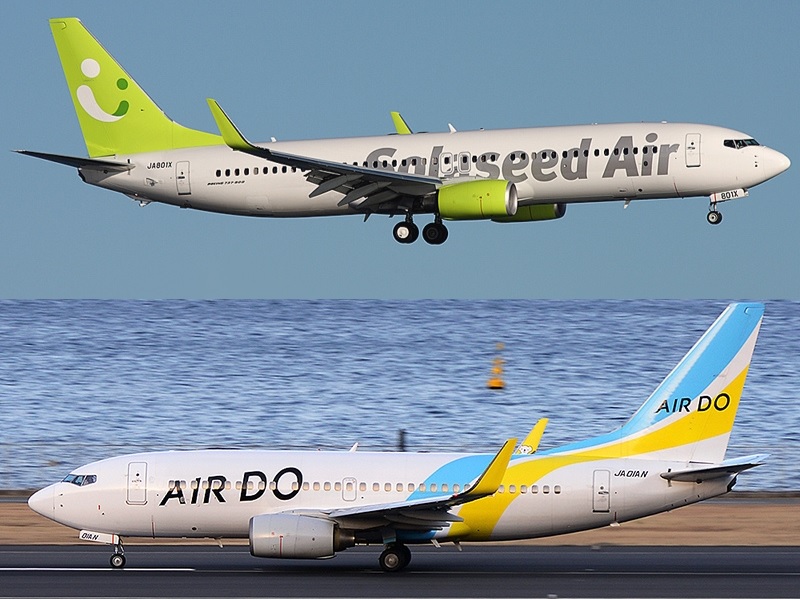 Japanese carriers Air Do and Solaseed Air signed an agreement yesterday to form a joint holding company Regional Plus Wings to be established by October.
In a joint statement the carriers say they signed an agreement yesterday to establish a joint holding company and formulate the group's medium-term management plan for the next five years.
Each company plans to hold a general meeting of shareholders in late June, and if the shareholders approve the joint stock transfer plan, Regional Plus Wings will be established on 3 October, the statement says.
It adds maintenance functions and some of the head office functions will be consolidated, including having the new headquarters at Tokyo's Haneda Airport.
The two companies say in the statement that the holding company aims to have annual operating income of approximately 100 billion yen (US$781 million) by 2026.
The reason for establishing Regional Plus Wings is in response to uncertainties in the business environment due to the effects of the pandemic, changing work styles and lifestyles, changing customer values and advances in digital technology, it adds.
Both airlines fly to the Japan's main island of Honshu, which makes up central Japan, but Air Do is based in Sapporo on the northern island of Hokkaido and Solaseed is based in the south in Miyazaki City on Kyushu Island. It also has a strong presence in southern Japan's Ryukyu Islands.
The statement says Air Do has 931 employees, serves 10 routes and operates eight Boeing 737-700s and four Boeing 767-300s.
Solaseed Air has 929 employees, serves 14 routes and operates 14 Boeing 737-800s, it says.
Both airlines have codeshare agreements with All Nippon Airways.
Japanese news outlet Aviation Wire says each airline will retain its the air operator's certificate (AOC) and business license and both brands will continue. Air Do and Solaseed will be operating companies with independent management but come under the holding company, it adds.
Picture Source: Airlines-Inform.com (Shotaro Shimizu and Edwin Chai)
Davy Lim
Davy is based in Singapore. He is passionate about aviation and has flight experience in various single engine piston aircraft, gliders and seaplanes from his time in the United States. Davy holds a BA in Economics from the State University of New York in Buffalo.
Related posts
SUBSCRIBE TO OUR NEWSLETTER