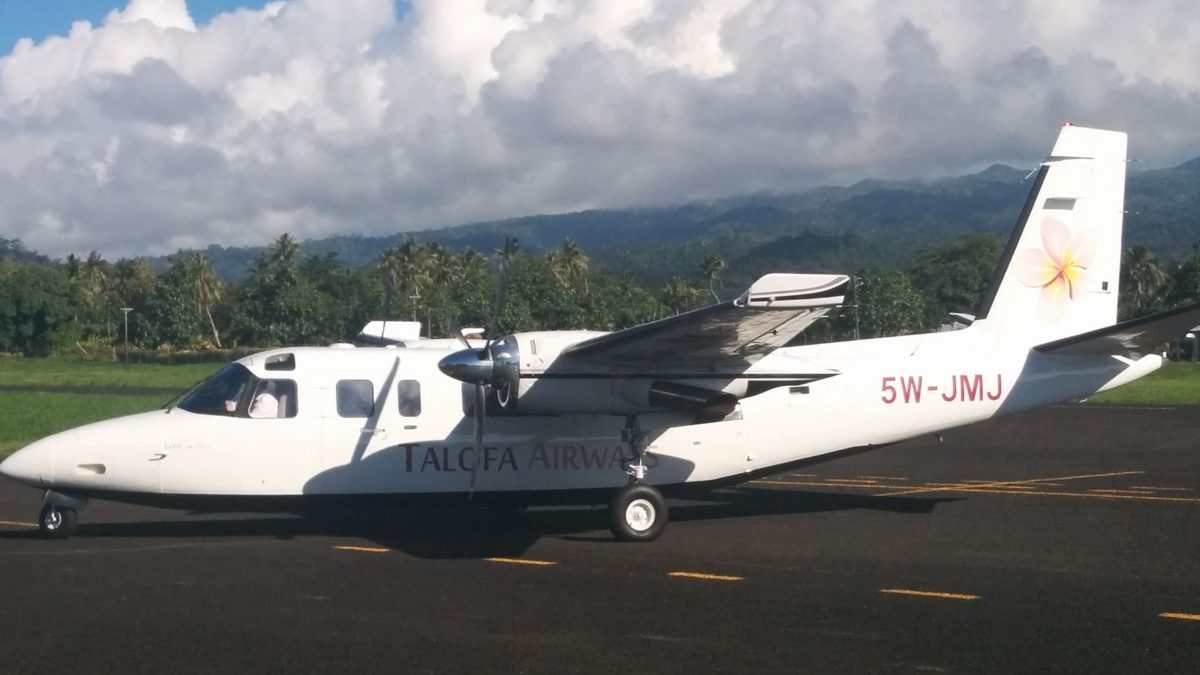 Samoa's Talofa Airways Eyes Short-Haul International Routes
Edward Eng, 26 Sep 2019
2 min

read
Samoa's Talofa Airways is looking to expand its regional services to the Polynesian islands of Niue, and Wallis and Futuna.

The airline has already applied to the Samoan authorities for the traffic rights, and plans to start services to at least one of the two destinations "sometime next year if possible," says Talofa Airways CEO, Jeffrey Hunter.
The two new Polynesian destinations are significant as they have not had air services to Samoa for 20 years, despite having a shared cultural history and heritage.
Wallis and Futuna is about 650km west of Samoa with a population of 11,500. It is a French island collectivity that only has air services to Fiji and New Caledonia, provided by Aircalin. Niue is 635km southeast of Samoa and is served by a twice-weekly Air New Zealand service to Auckland. Niue is a state in free association with New Zealand with a population of 1,600 people.
"Niue, and Wallis and Futuna have always been goals for us. The market, of course, is non-existent now, because there has not been a socio-economic connection for so long. But we think they are important routes to open because we are very much culturally linked," Hunter says.
Talofa Airways operates three nine-seat Aero Turbo Commander 690Bs and links Samoa to American Samoa and Tonga. Hunter says he will have to grow the fleet, but prefers to only operate Aero Commander aircraft because of the aircraft's relatively high cruise speed, longer range and ruggedness necessary for operations far out in the South Pacific.
"We have thought about larger Twin Otter-style aircraft, such as those used by Samoa Airways to fly between Samoa and American Samoa. But we find the costs of carrying additional fuel to make the long distances in the region prohibitive. Some of our routes are also purely to ensure connectivity for locals, businesses and tourists; sometimes we carry only three passengers on a flight," Hunter adds.
Picture credit: Talofa Airways
Edward Eng
Edward is based in Singapore. He writes stories on regional aviation across the Asia-Pacific region and has a background on covering socio-political issues. Edward holds a BA (Hons) in Philosophy, Politics and Economics from the University of Warwick in the UK.
Related posts
SUBSCRIBE TO OUR NEWSLETTER