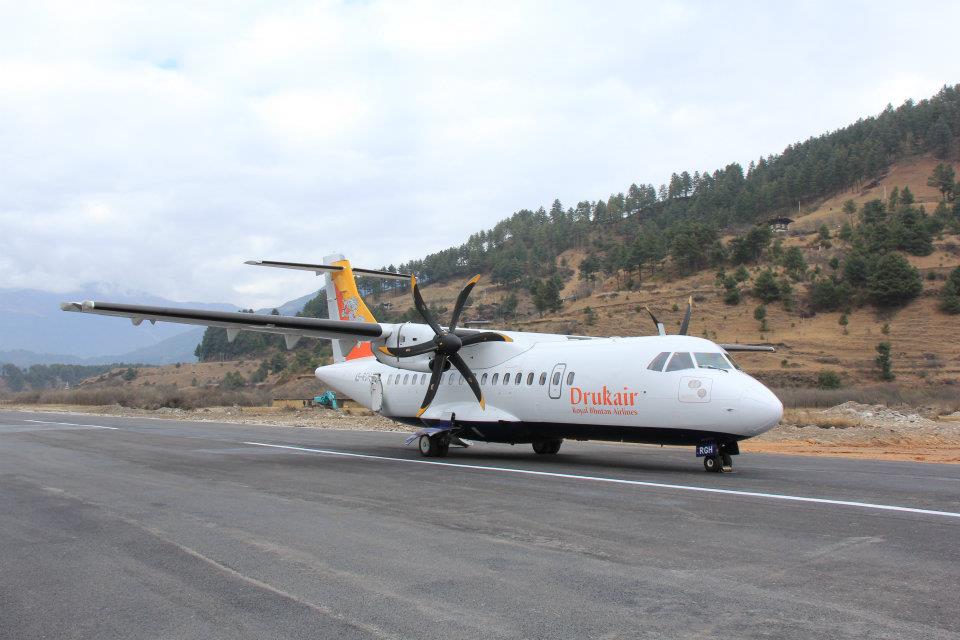 Druk Air; which operates in Bhutan, one of the most challenging flying environments in the world; is replacing its aging ATR 42-500 with a new ATR 42-600 that will be equipped with a vision system that improves visibility at night and in bad weather.
Tandi Wangchuk, Druk Air CEO, says the new ATR 42-600 is equipped with ClearVision, a new vision system that aircraft-maker ATR has developed in collaboration with Israeli company Elbit Systems. ClearVision combines synthetic vision with enhanced vision.
Wangchuk says the new ATR 42-600 will arrive end of October. They chose the ClearVision-equipped ATR 42-600 because it can handle the poor visibility conditions that frequently plague Bhutan's domestic airports, he says.
"The domestic airports in Bhutan are physically challenging: high elevation, short runways with high surrounding mountains. Seasonally weather is also an additional challenge as visibility reduces in adverse weather conditions," he adds.
Bhutan has three domestic airports, Bumthang, Gelephu and Yonphula; all of which are on mountain ridges with runways between 1,200m and 1,500m long. Wangchuk says the ATR will connect these domestic airports to the country's sole international airport in Paro, as well as support short-haul international routes to Kathmandu, Dhaka and Kolkata. All domestic operations are daylight only, he adds.
According to local reports, domestic airports have been in and out of service since they were constructed in the late 2000s. Upgrades and maintenance are frequently met with delays because of funding, material and labour shortages, as well as soil instability issues, the reports add. These domestic airports are sometimes uneconomical to fly to due to the seasonality of tourism, the reports say, adding that operations are sometimes supported financially by the government.
Druk Air's ATR 42-500, which is the only ATR operating in Bhutan, was added in 2010 and is the largest aircraft able to reliably access the domestic airports, Wangchuk says.
Picture credit: Druk Air
Edward Eng
Edward is based in Singapore. He writes stories on regional aviation across the Asia-Pacific region and has a background on covering socio-political issues. Edward holds a BA (Hons) in Philosophy, Politics and Economics from the University of Warwick in the UK.
Related posts
SUBSCRIBE TO OUR NEWSLETTER