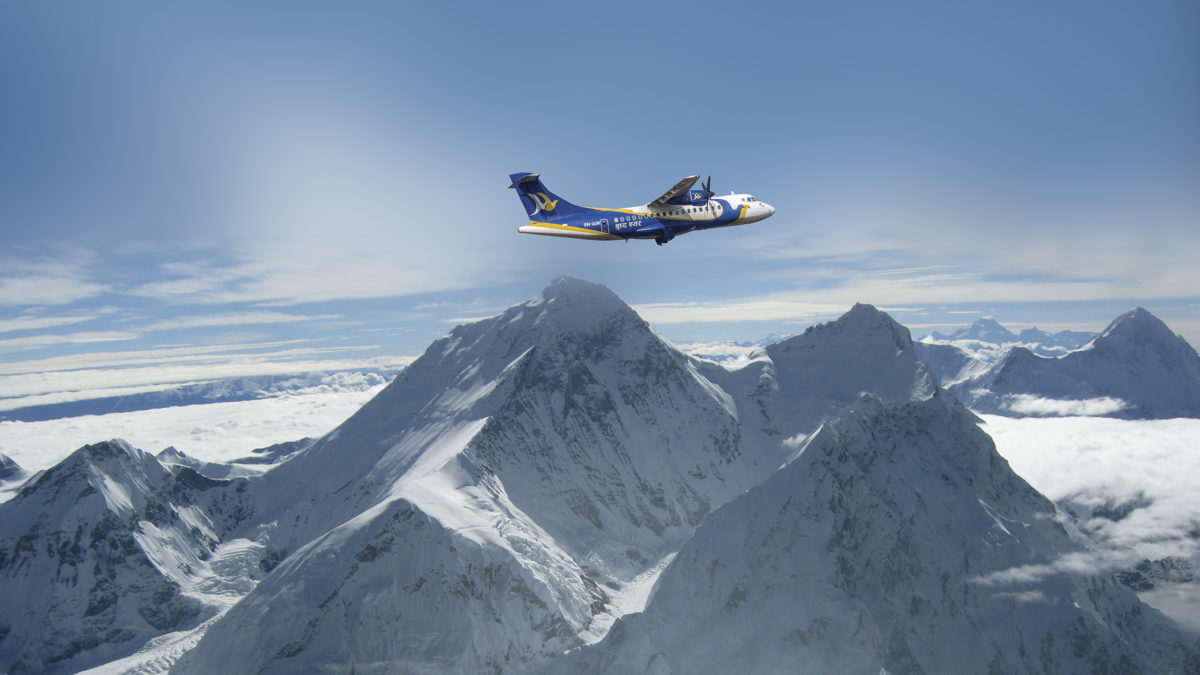 Nepal's largest domestic airline, Buddha Air, has begun the selection process for a short takeoff and landing (STOL) aircraft for its new mountain subsidiary, which is slated to launch late-2020.
Subarna Kharel, Buddha Air's operations manager, says the Viking Air Twin Otter, Dornier 228NG, and Let L410 are contenders. The airline's technical team has already ruled out the Harbin Y-12, he adds. The Y-12 has had a chequered history in Nepal, with local reports citing crewing and maintenance issues as reasons for the frequent grounding of Nepal Airlines' four Y-12Es.
Buddha Air is also awaiting the release of more specifications for the upcoming 19-seat Cessna 408 SkyCourier, which has yet to be certified, Kharel says.
"Aircraft must have the ability to operate on existing STOL airports in Nepal. We are looking for area navigation (RNAV) 2 capability and aircraft [must also be] equipped with dual global navigation satellite systems (GNSS)," Kharel adds.
This is because Buddha Air is working with the Civil Aviation Authority of Nepal to develop new RNAV routes to mountain STOL airports that currently have no scheduled air services, Kharel says, adding that about three-quarters of Nepal's 38 STOL airports have no scheduled service. The airline hopes to eventually have daily services to every STOL airport, he adds. The STOL services aim to connect the mountains to the cities for both tourists and locals, Kharel says.
But Buddha Air will only start the certification process for the STOL subsidiary in April 2020, Kharel says. The airline is busy phasing in additional trunk route capacity this year, with one more ATR 72-500 already purchased and awaiting delivery, he adds.
Developing trunk routes, such as Kathmandu-Pokhara, is important as it will feed traffic into the STOL routes, Kharel says. Buddha Air faces significant competition on trunk routes from fellow ATR operator Yeti Airlines, and BAe Jetstream 41 operator Simrik Airlines. Yeti Airlines is particularly formidable as its sister airline, Tara Air, already operates STOL aircraft to the Himalayas. Simrik Airlines also has a sister airline operating in the Himalayas, albeit with helicopters. Losing market share to these competitors would hinder further expansion with the STOL operations, Kharel adds.
Edward Eng
Edward is based in Singapore. He writes stories on regional aviation across the Asia-Pacific region and has a background on covering socio-political issues. Edward holds a BA (Hons) in Philosophy, Politics and Economics from the University of Warwick in the UK.
Related posts
SUBSCRIBE TO OUR NEWSLETTER