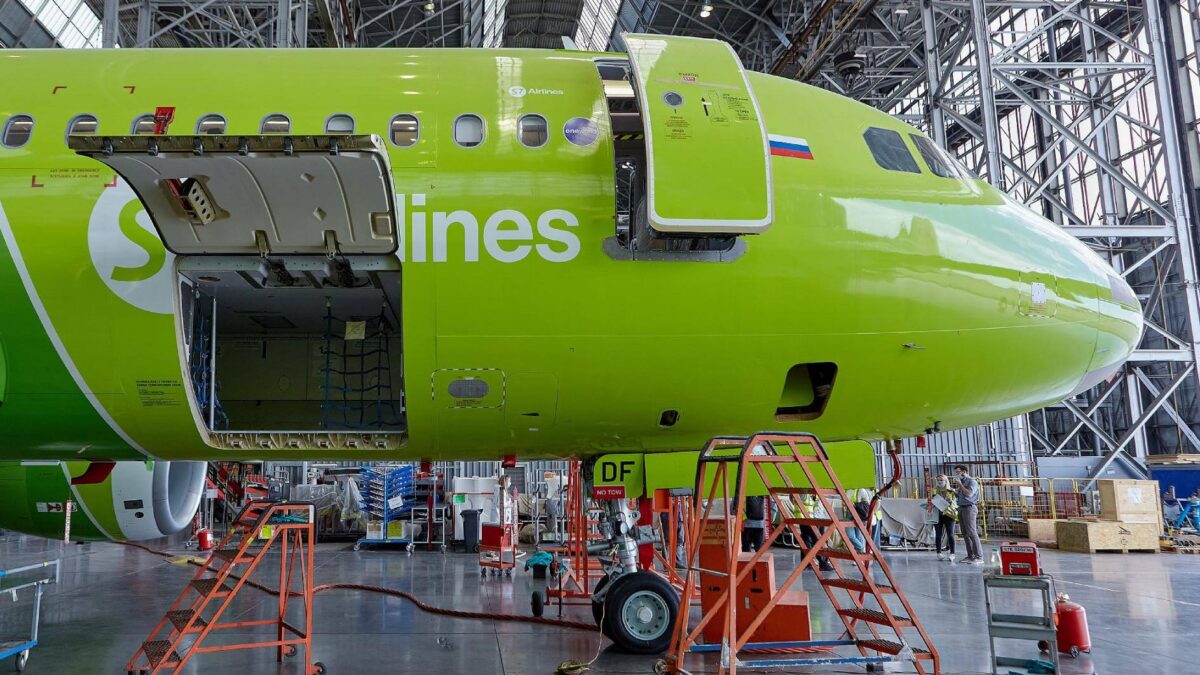 The Russian Federal Air Transport Agency (FATA) has authorised five domestic aerospace companies to produce spare parts for western-built aircraft in response to sanctions on Russian carriers prevented from importing the spares.
Russian business newspaper Vedomosti, citing an undisclosed source close to FATA, says the approval for the five companies is for developing spare parts needed for western-made aircraft inside Russia.
Most of the companies will be engaged in primarily in substitution of interior cabin parts, passenger seats and galley equipment, it reports.
The five companies are: State Civil Aviation Research Institute, S7 Technics, Ural Civil Aviation Plant, Aviation Engineering Solutions, and Navigator Institute of Aeronautical Instrumentation, it says.
Volga-Dnepr engineering, UTair-engineering, Aviagrand, A-technics of Aeroflot group and Aviaintercom have also applied for certification, but FATA has yet to issue approval, reports Vedomosti.
While initial certificates issued are for the replacement or repair of interiors, seats and galley tooling, an extended sanction could lead to a move towards the replacement of more complex parts, Aviacionline reports.
Picture Source: S7 Technics
Related Stories:
Russia Plans To Certify MC-21 And Sukhoi SuperJet By End 2023 (6 June 2022)
Russia Testing Domestically-Developed PD-8 Engine For Sukhoi Superjet (17 May 2022)
Russia's Aurora Airlines To Add New Baikal Utility Aircraft (12 October 2021)
Davy Lim
Davy is based in Singapore. He is passionate about aviation and has flight experience in various single engine piston aircraft, gliders and seaplanes from his time in the United States. Davy holds a BA in Economics from the State University of New York in Buffalo.
Related posts
SUBSCRIBE TO OUR NEWSLETTER