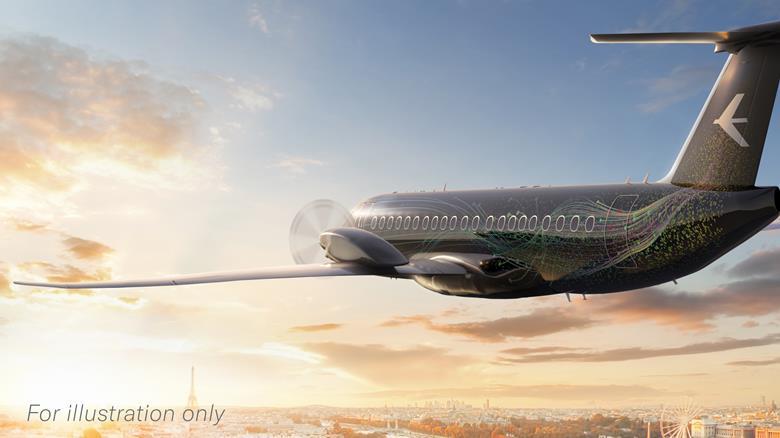 Best on the Web | November 2020
Edward Eng, 2 Nov 2020
2 min

read
India's Star Air launching new route
https://www.thehindu.com/news/national/karnataka/star-air-to-commence-direct-flights-between-kalaburagi-and-delhi/article32994367.ece
Indian regional carrier Star Air is launching the first commercial air service between New Delhi's Hindon Airport and Kalaburagi Airport in Karnataka, central India. The Embraer ERJ-145 service, which will operate under the RSC-UDAN scheme, will reduce travel time on the 1,700km journey to two hours and 20 minutes, down from over 24 hours by road and rail, the airline says. 
India's Indigo reduces no-pay leave for pilots, sign that market is recovering
https://www.business-standard.com/article/companies/indigo-sees-demand-inching-up-reduces-leave-without-pay-for-pilots-120103100393_1.html
Indigo will no longer require its ATR captains to take no pay leave, a further sign that India's domestic air market is recovering. India's Directorate General of Civil Aviation (DGAC) says the number of domestic passengers in September rose 39% to 3.94 million as compared to 2.83 million in August. 
The airline also reduced no-pay leave for its Airbus A320-family pilots to three days in November from ten days per month previously. The airline says it expects to operate at 80% capacity by end-2020, contingent on the government lifting the 60% capacity restriction on airlines.
Comac ARJ21 completion and delivery centre unveiled in Jiangxi
https://www.shine.cn/news/nation/2010318792/
Commercial Aircraft Corporation of China (Comac) has unveiled a new completion and delivery centre for its ARJ21 regional jet programme in Nanchang, Jiangxi province. The new centre will install aircraft interiors, paint aircraft liveries, support flight tests, deliver aircraft and provide aircraft maintenance support, state media says. The centre will also assist Comac's C919 narrowbody programme in research and airworthiness certification, it adds. 
Embraer releases concept turboprop pictures
https://www.flightglobal.com/airframers/embraer-tweets-picture-of-conceptual-turboprop-hints-at-potential-design/140876.article
Embraer has released pictures showing its concept for a commercial turboprop aircraft that has a fuselage similar to Embraer's E-Jet. CEO Francisco Neto recently said Embraer still intends to develop a 90-seat commercial turboprop, but is looking for funding and development partners. 
Oriental Air Bridge Q400 in Fukue runway accident
https://news.yahoo.co.jp/articles/619e7435274113ce0668aea30e70d54a7022ead7
An Oriental Air Bridge De Havilland Aircraft of Canada Dash 8-400, operated on behalf of ANA Wings, suffered a tail-strike on landing at Fukue Airport, in Nagasaki prefecture.
Japan Air Commuter ATR 42-600 in Kikai Island airport accident
https://aviation-safety.net/wikibase/244383
A Japan Air Commuter ATR 42-600 suffered propeller and fuselage damage while landing in windy conditions at the airport on Kikai Island, about 370km southwest of mainland Kagoshima prefecture. One of the propeller blades hit the runway during landing, causing a fragment from the damaged blade to strike the ATR's fuselage, the incident report says. 
Photo: Embraer
Edward Eng
Edward is based in Singapore. He writes stories on regional aviation across the Asia-Pacific region and has a background on covering socio-political issues. Edward holds a BA (Hons) in Philosophy, Politics and Economics from the University of Warwick in the UK.
Related posts
SUBSCRIBE TO OUR NEWSLETTER