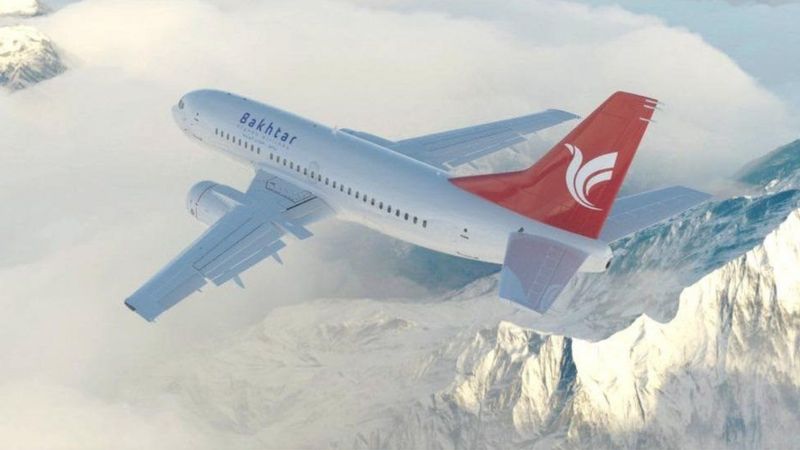 Bakhtar Afghan Airlines Restarting as Afghanistan's Domestic Airline
Edward Eng, 30 Oct 2020
2 min

read
Afghanistan's government is reviving Bakhtar Afghan Airlines which will operate domestically and be a subsidiary of national carrier Ariana Afghan Airlines.
Bakhtar Afghan is performing test flights with a Boeing 737-500 and will add two more aircraft over the next month or so, an Ariana Afghan Airlines official tells Smart Aviation APAC.
He says Bakhtar Afghan has already received its air operator's certificate from the Afghanistan Civil Aviation Authority (ACAA).
The official declines to comment on what type of aircraft the additional aircraft will be. But local news reports in January 2020, citing the ACAA, says the Chinese government gifted two De Havilland Aircraft of Canada Dash 8-300 turboprops to Ariana Afghan for the new domestic operation. Smart Aviation APAC was unable to confirm this with the airline official and, if true, it is an unusual move as the Chinese government normally gifts Chinese-made aircraft such as the MA60 to developing countries.
Ariana Afghan did issue a tender end of last year saying it wanted to wet-lease either two Dash 8-300s, two Xian MA60s or two ATR 42-500s.
Bakhtar Afghan Airlines will operate as a subsidiary of national carrier Ariana Afghan Airlines, the official says. He adds the airline will refrain from operating the same routes as its parent and will help promote regional connectivity in Afghanistan which has very limited air services.
Local reports earlier this year, citing the National Procurement Authority, says the country's defense ministry planned to pay Bakhtar Afghan more than US$20 million for transportation services. The US$20 million, paid in advance, will allow it to buy two additional aircraft, the reports say.
Bakhtar Afghan was a domestic airline that first started in 1967 in Afghanistan but it then merged with Ariana Afghan in 1985 and then the domestic carrier's name stopped being used from 1988 onwards. Ariana Afghan Airlines operates Boeing 737-400/500s and Airbus A310s. It does operate some domestic routes, but it mostly an international carrier.
Photo: Bakhtar Afghan Airlines
Edward Eng
Edward is based in Singapore. He writes stories on regional aviation across the Asia-Pacific region and has a background on covering socio-political issues. Edward holds a BA (Hons) in Philosophy, Politics and Economics from the University of Warwick in the UK.
Related posts
SUBSCRIBE TO OUR NEWSLETTER