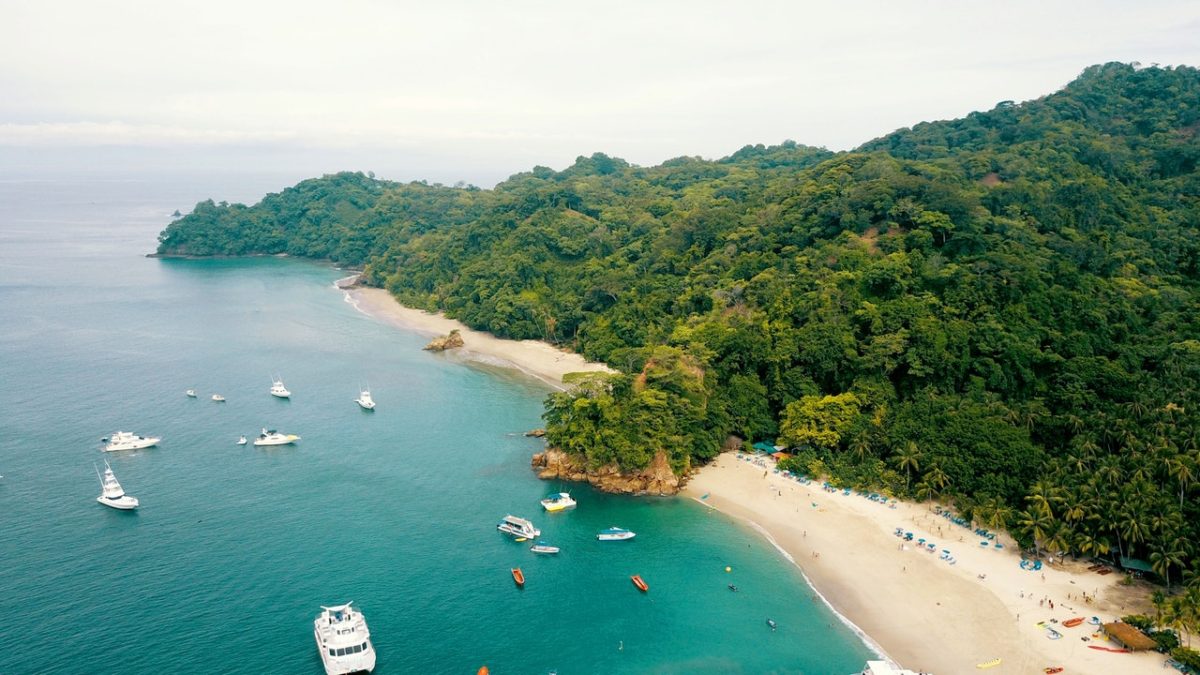 Malaysia has some fantastic island get-aways but many are hard to reach, because it involves catching multiple modes of transport that can end up being too troublesome and time-consuming for those seeking a quick and easy holiday.
CNN Travel recently published an article on "The Ten Best Islands For A Malaysia Holiday", but all the islands mentioned – with the exception of Langkawi and Penang – have no international connections.
This is a pity because Malaysia has a lot of tourism potential and it needs to attract more overseas tourists, as means of boosting its economy. The country had 26.8 million international arrivals last year, still down on the 2014 peak of 27.4 million.
The top island get-away in Malaysia, as judged by CNN Travel, was the Perhentian islands, which are a small group of coral-fringed islands off the north-eastern coast of Malaysia in the state of Terengganu, not far from the Thai border. Holiday activities include: scuba diving, snorkelling, sea kayaking, sun bathing and turtle watching.
To get there, CNN Travel says take a flight from Kuala Lumpur to Kota Bahru, then catch a taxi to the port town of Kuala Besut and then get a boat to the island.
From Singapore, there are no direct flights to Kota Bahru, as all the flights are routed via Kuala Lumpur. The taxi ride from Kota Bahru to Kuala Besut takes 45 minutes and the boat ride takes 30-40 mins or 1.5hrs depending on whether you get a speed boat or ferry.
The time it takes from Singapore, is impractical. A flight from Singapore to Kota Bahru via Kuala Lumpur on Firefly is 4hr and 25mins; and that is with the shortest connection time of 2hr. Add up the time taken getting to Singapore Changi Airport, waiting for your flight and then the taxis and ferry at the other end, and you could easily spend 7-8hrs, or a good part of the day, getting there. Totally impractical for someone wanting to do a three-day two-night trip.
A lack of air connectivity is also what is holding back the other island destinations, mentioned in the CNN Travel report.
The other Malaysian island destinations, that made the CNN Travel top ten rankings, were:  Tioman, Labuan, Layang-Layang, Sipadan, Redang, Rawa and Pangkor.
This represents a ripe opportunity for aircraft operators and the Malaysian government to boost its tourism numbers. Operating regional aircraft to transport visitors to and from these island destinations will increase their accessibility and tap on the tourist demand for them.
In the info sheets below, I look at the current modes of transport available and the time it would take to reach 7 beautiful island get-aways from Singapore.  And then I thought – what if there were aircraft in operation to boost the connectivity to these islands? Wouldn't it be a much smarter way to travel?
The Smarter Way to 7  Top Malaysian Destinations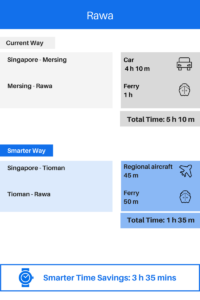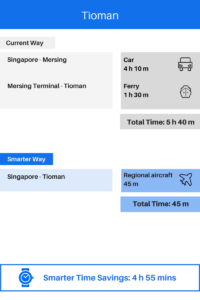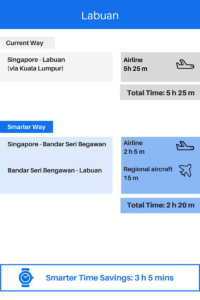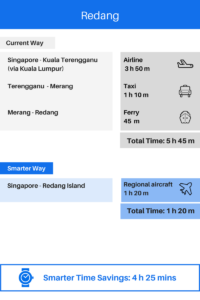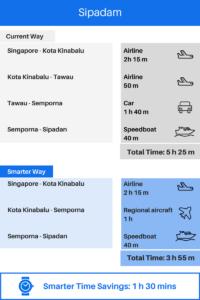 Leithen Francis
Leithen is based in Singapore and has over 17 years' experience working for news organisations. He is the former deputy Asia editor of Flightglobal and the former Asia editor of Aviation Week. Leithen has a BA in journalism from RMIT University in Melbourne, Australia.
Related posts
SUBSCRIBE TO OUR NEWSLETTER