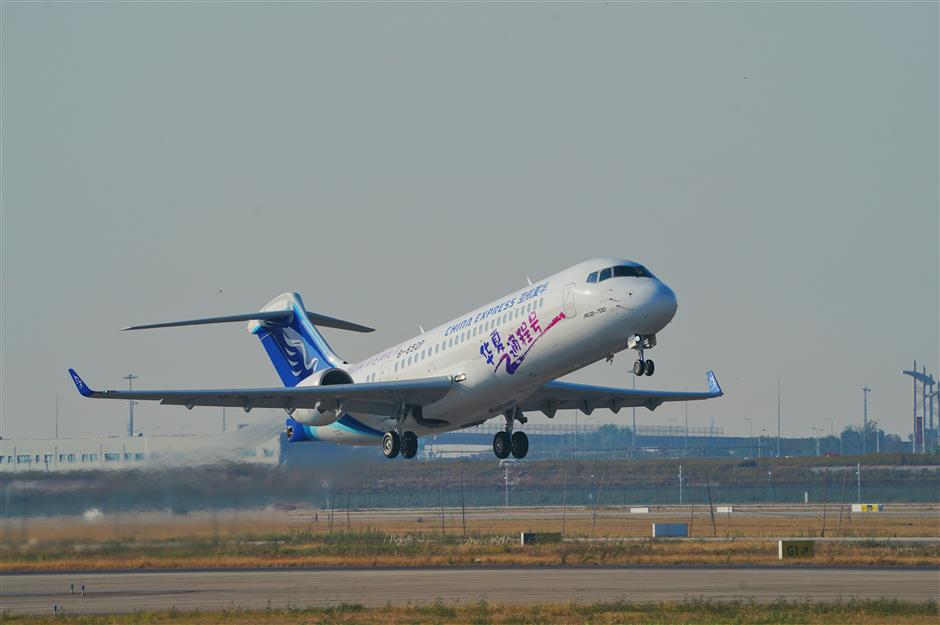 China's regional airline China Express earned 2.3 billion yuan (US$360 million) revenue in the first half of its 2021 financial year, a year-on-year increase of 17%, through its focus on domestic regional flights. 
In China Express' latest financial report, the airline says that while there is a recovery, total revenue was still 6% lower than the same period of 2019, citing the pandemic and the impact of government policy as reasons. China Express' fiscal year runs from 1 January to 31 December.
The airline says the beginning of 2021 saw a spike in COVID-19 cases, which led to the government's initiative of encouraging people to refrain from travelling home for Chinese New Year. China Express responded by adjusting seat capacity in February in line with the policy, it adds.
As the policy eased from March onwards, demand for travel gradually recovered, with China's civil aviation passenger volume reaching 25 million in 2021's first half, a year-on-year increase of 66%, says the airline.  But this was only around 76% of 2019 levels, it adds.
China Express attributes its performance of 2.3 billion yuan revenue in the first half to its "dynamic marketing strategy", which involves closely monitoring the COVID-19 situation. It says it has implemented measures to prevent the spread of COVID-19 and added flights, which led to a 22% year-on-year increase in the airline's first half passenger numbers to 3.09 million.
China Express says its focus remains minor domestic routes, so it builds an extensive network of connecting traffic and to satisfy the needs of those in small and medium-sized cities. 
The airline says it serves 148 routes, with just one international route. Its flight operations includes 91 minor routes, making up 46% of the entire country's minor route network, the report says. It adds that on 132 of its routes, it is the only operator. 
The airline says it is actively looking to expand into new domestic markets and currently raising funds to acquire two more Airbus A320s. It says it recently opened six new routes connecting Quzhou, a city in eastern China's Zhejiang province, to: Haikou, Kunming, Nanning, Sanya, Xiamen and Zhengzhou. 
The airline says its fleet comprises of 55 aircraft including:  38 Bombardier CRJ-900s, 14 Airbus A320s and three COMAC ARJ21s. November last year the airline signed an agreement to buy 100 ARJ21 and C919 aircraft from COMAC. Fifty aircraft are confirmed to be ARJ21s, while the remainder can be either partial or fully C919 models.
Picture Source: shine.cn
Related Stories:
China Express Buying 50 ARJ21s, Major Boost To Chinese Aircraft Industry (16 October 2020)
China Express CRJ900 Slides Off Runway In Northwest China, Four Injured (30 August 2021)
Ong Jeng Yang
Based in Singapore, Ong Jeng Yang has more than four years of experience working in the media industry.
Related posts
SUBSCRIBE TO OUR NEWSLETTER