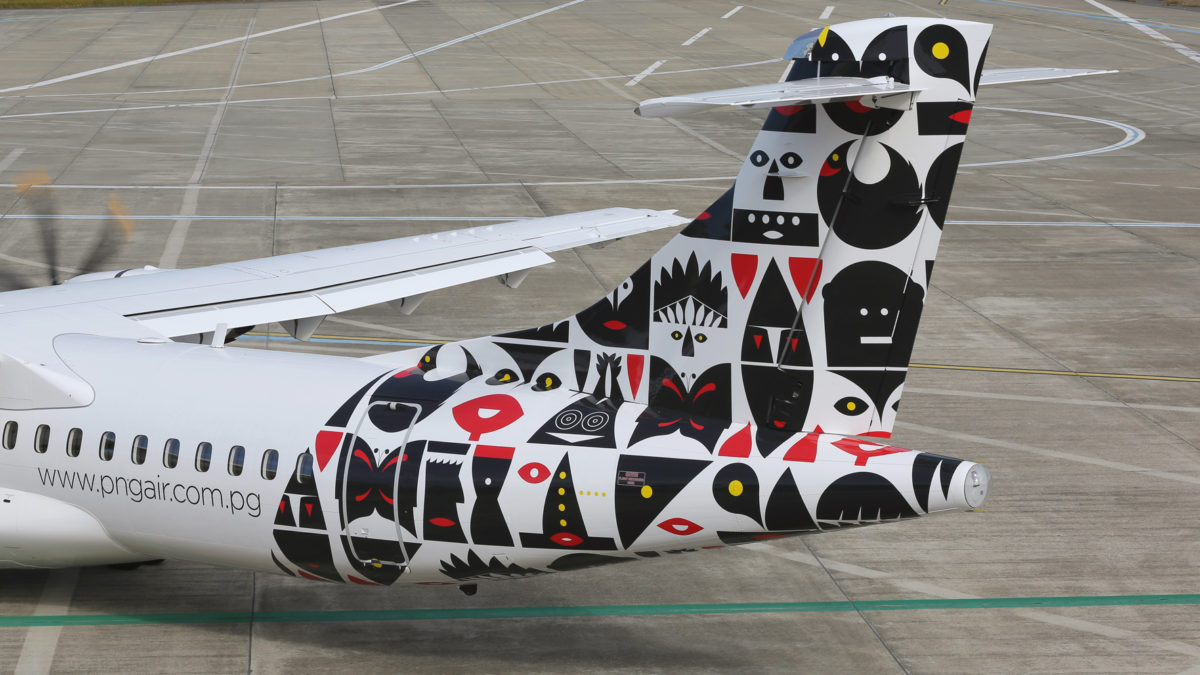 PNG Air Resumes International Services Using Turboprops
Leithen Francis, 18 Aug 2017
2 min

read
Papua New Guinean domestic carrier PNG Air is now resuming international air services thanks to winning a mining charter contract from Newcrest Mining.
It has launched a thrice weekly service from Lihir Island in Papua New Guinea to Cairns in north-eastern Australia using an ATR 72-600, says PNG Air chief commercial officer Paul Abbott.
Lihir has a gravel airstrip, so the ATR 72-600 has been fitted with a special gravel kit as well as a guard around the nose wheel, says Abbott, adding that the ATR 72-600 is the largest aircraft to land there.
Newcrest is an Australian mining company that operates the gold mine on Lihir island. PNG Air already had Newcrest's domestic scheduled passenger contract and domestic charter contract before winning this international charter contract Lihir-Cairns, says Abbott.
He says the incumbent for the Lihir-Cairns contract was HeviLift which had been using an ATR 42-500 on the route.
Abbott says the advantage of the ATR 72-600 is it is a higher capacity aircraft, so it can carry more people and cargo than the ATR 42 and this was something Newcrest needed.
PNG Air operates six ATR 72-600s and is due to receive its seventh in early November, he says, adding that it has options for five more but has no plans to take delivery of more ATRs in 2018.
The carrier also has 10 Bombardier Dash 8-100s but only six are in scheduled operation, says Abbott, adding that one is being converted to a freighter and is due to go into operation in November for express freight companies such as TNT. PNG Air is doing the freighter conversion itself but the design engineering work is being done by Melbourne-based aerospace design engineering company Five Rings Aerospace, he says.
Most of the Dash 8-100s are to be phased out but Abbott says it is unclear at this stage how many. "The aircraft still fulfils a role for us for smaller airstrips," he says.
The launch of the international service to Lihir is significant because it represents PNG Air's return to the international market. The carrier, in the past, had been operating scheduled flights from Port Moresby to Cairns but later stopped flying internationally as it wanted to consolidate and focus on the domestic market.
The airline does plan to launch an international scheduled service from Mt Hagen, in the Papua New Guinea highlands, to Jayapura in Indonesia's neighbouring West Papua province. But Abbott says that the plan is taking longer to execute.
Jayapura is currently only a domestic airport, so the Indonesian side needs to install customs, immigration and quarantine (CIQ) at the airport and facilitate a system where Papua New Guinea nationals can get visa on arrival, he says.
Leithen Francis
Leithen is based in Singapore and has over 17 years' experience working for news organisations. He is the former deputy Asia editor of Flightglobal and the former Asia editor of Aviation Week. Leithen has a BA in journalism from RMIT University in Melbourne, Australia.
Related posts
SUBSCRIBE TO OUR NEWSLETTER